New Jersey Man Facing Jail Time for Running a Two-Acre Landfill in His Front Yard
A New Jersey man is appealing a court decision after being sentenced to serve three months in prison for operating an unlicensed landfill in his front yard that has grown to five stories high.
WPIX reported Wednesday that Joseph Wallace, who lives in rural Vernon Township, had been accepting trash deliveries from a variety of trucking companies for the past decade. Neighbors had told investigators that trucks would arrive seven days a week, day and night.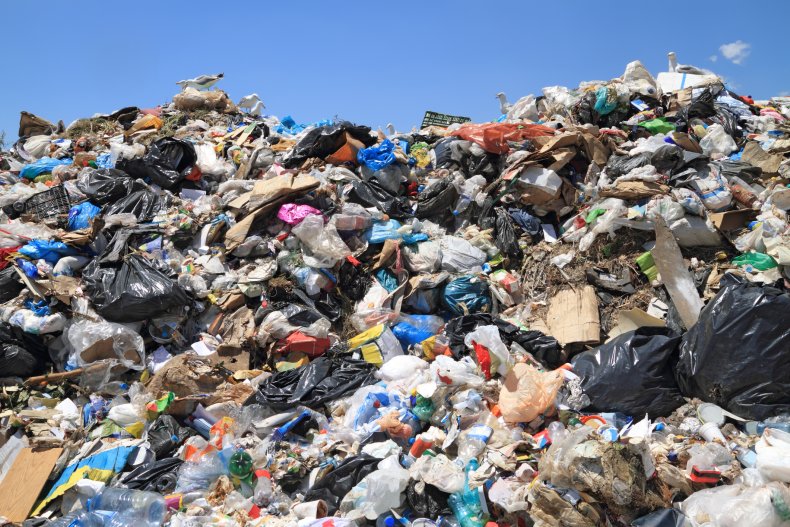 According to the New Jersey Herald, Wallace was sentenced in October 2019 to 90 days in prison and fined $60,260. The judge suspended 60 days of that sentence, on the condition that Wallace immediately stop dumping on the property.
It had taken the township more than a year to get him in court to face charges, as the judge stated that Wallace had systematically ignored summons from as far back as April 2018.
The judge's decision also pointed out that Wallace had been previously convicted and fined for running illegal dumping sites in Warwick, New York.
Wallace is reportedly appealing his conviction. However, that appeal could be stymied due to the fact that the state has frozen his assets, pending the landfill's cleanup.
Testing of the site by the Department of Environmental Protection has revealed numerous toxic compounds, including PCBs, pesticides and volatile organic compounds.
Neighbors have complained that water from Wallace's site runs off into their property when it rains, potentially polluting their groundwater.
Peg Distasi, one of Wallace's neighbors, told WPIX that trash deliveries were frequent to the property. "The stress level has been unbelievable. Sometimes 10 or 12 trucks were backed up waiting, one at a time, to dump and then leave. It went on all day like that."
New Jersey Congressman Josh Gottheimer has been spearheading the efforts to get Wallace's illegal landfill shut down for several years. He is also working with state and federal authorities to try and obtain funds to clean up the two-acre mess.
In addition to dealing with the landfill site, the state will continue to pursue action against the trucking companies they have identified as dumping waste there.
Illegal dumping has been a significant problem across the state. In June, the state issued a report entitled "Dirty Dirt II" that traced multiple cases of contaminated waste being disposed of in New Jersey.
One notable case involved Michael D'Angelo, reportedly a Bonanno crime family-linked "dirt broker" who would take money from businesses looking to dispose of contaminated waste and then sell it as clean fill to construction sites. He was fined $100,000 by the New Jersey Department of Environmental Protection in 2017 but, according to the report, has continued to skirt the law regarding material disposal.