New Jersey Man Gets 16 Months for Doxxing Federal Judge on Facebook and Twitter
A New Jersey man was sentenced Monday to 16 months in prison for posting a federal judge's home address online.
William Kaetz, 56, of Paramus, pleaded guilty to the charge of making restricted information publicly available and was given three years' supervised release and a fine of $5000 in addition to the jail time.
Prosecutors agreed to drop other pending charges against Kaetz, including threatening a federal judge and making interstate communications including threats of harm.
"With today's action, Mr. Kaetz accepted responsibility for his actions, apologized to the victim, and asked for forgiveness for the harm he caused the victim," Douglas Sughrue, a lawyer for Kaetz, said in a statement.
Kaetz admitted that on October 18, 2020, he posted the unnamed judge's home address on his Facebook and Twitter accounts with the knowledge and intent that others might cause her harm.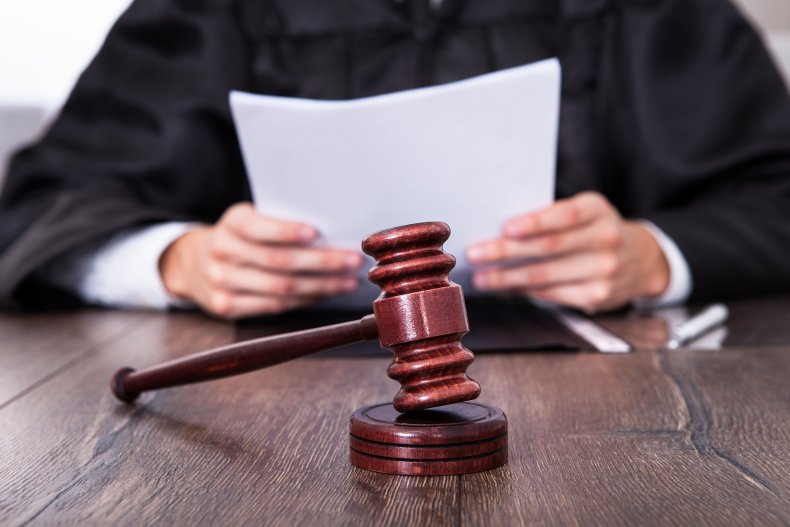 In September, Kaetz reportedly had a civil matter pending in court. According to the U.S. attorney's office, Kaetz sent a letter to the presiding judge's court asking her to expedite his case. When investigators interviewed Kaetz on September 24, he told them he had obtained the unnamed judge's home address.
A week later he allegedly left a voicemail at the judge's office saying he wanted her off the case and that he "wouldn't take no for an answer." He then sent a message to her personal email account calling the judge a "traitor" for what he referred to as "stonewalling" his case.
Kaetz wrote he would try "not to harm the traitor," but said, "God knows who has a grievance and what will happen after that." The crime of being a traitor, he wrote, according to the criminal complaint, "has a death sentence."
The charge of threatening to murder a judge, which was dropped, can carry a penalty of up to ten years.
Kaetz's arrest came a few months after an angry lawyer shot and killed a judge's son and wounded her husband at their home. He then killed himself. This attack prompted legislation aimed at protecting judges' personal information.
Posting a target's personal information online with malicious intent is a relatively new form of internet harassment referred to as "doxxing." Personal information can include anything that can be used against the target, from home address to bank information to compromising photos.
Harassers might obtain the information legally or illegally and share it with the intent that other people online will see it and use it to intimidate, abuse, or take advantage of the target.
Newsweek reached out to Kaetz's lawyer for comment but did not hear back in time for publication.