Man Involved in Missing GoFundMe Money Scandal Arrested for Outstanding Warrants
A New Jersey man involved in a GoFundMe scandal with a homeless man has been arrested on outstanding warrants, authorities said.
Mark D'Amico was taken into custody by the Florence Township Police Department in New Jersey on Monday night, police said in a statement on Tuesday.
"Mark D'Amico was taken into custody last night at his residence at 9:20 p.m. for outstanding warrants. Mr. D'Amico was processed for the warrants and was transported to Burlington County Jail," police said.
Authorities said the outstanding warrants for D'Amico's arrest are unrelated to the GoFundMe investigation. Records obtained by NJ.com showed D'Amico is being held at the Burlington County Jail and has been placed on a $500.01 bond.
D'Amico and his girlfriend, Kate McClure, allegedly squandered the funds they raised for homeless veteran Johnny Bobbitt, who helped McClure when she was stranded on a highway in Pennsylvania. Bobbitt sued them after claiming he only received $75,000 out of the $400,000 the couple raised through a GoFundMe account they created in November. Police launched an investigation into the couple to track down the missing funds.
Jacqueline Promislo, the attorney representing Bobbitt, told the New York Post that the funds were spent on vacations, shoes and phones.
"They went on shopping sprees," Promislo told the publication. "[Bobbitt] tells me they had a Louis Vuitton bag and Chanel sunglasses, a new iPhone X. I know they spent a lot of money."
Promislo said while they have not looked at the couple's bank statements yet, it still remains unclear as to where all the funds went.
"Until we have a forensic accountant go through it, I can't say that they spent his money. But now that they say there is no money, where did it go?" she said.
Authorities searched McClure and D'Amico's home in New Jersey with a warrant and confiscated a BMW and other items from their property, the New York Post reported. GoFundMe said in a statement that Bobbitt will receive the funds that were raised by the fundraising platform.
"Johnny will be made whole and we're committing that he'll get the balance of the funds that he has not yet received or benefitted from. GoFundMe's goal has always been to ensure Johnny gets the support he deserves," the statement read. "[This] means that in the rare case that GoFundMe, law enforcement, or a user finds campaigns are misused, donors and beneficiaries are protected. We're fulfilling that commitment today and we will continue to work with Johnny's team to make sure he's receiving all donated amounts."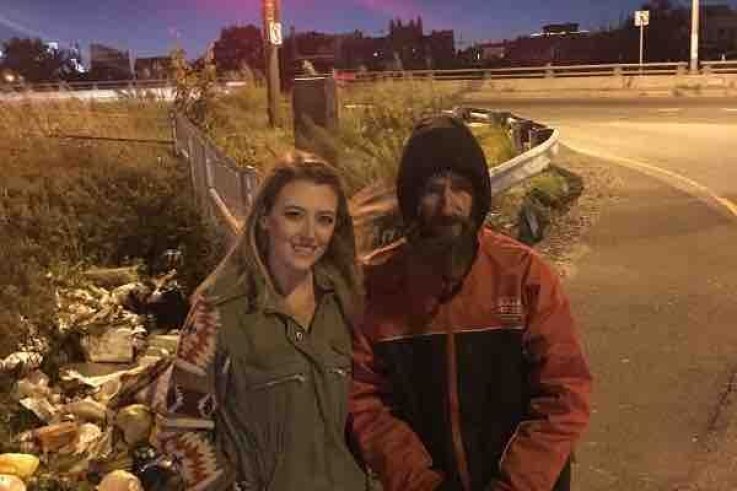 Man Involved in Missing GoFundMe Money Scandal Arrested for Outstanding Warrants | U.S.