A New Jersey man accused of killing his grandfather with an ax said that God commanded him to commit the gruesome slaying, police said.
Police arrested Jason Vicari, 21, after he allegedly killed his grandfather Ronald Vicari on Tuesday. A police report indicates that responding officers heard Jason Vicari voluntarily mutter "God told me to do it," according to NJ.Com.
The grandson later repeated the claim while being interviewed by detectives, explaining that he was told that his 81-year-old grandfather was a "monster," police said. The suspect also heard the deity tell him that he would have to change his religion, in addition to brutally killing his grandfather, police said.
"Mr. Jason Vicari uttered that he believed his grandfather was a monster and that God told him he would have to change his religion," police reportedly said of the post-arrest interview that took place at The Bergen County Prosecutor's Office, where they also spotted blood on Vicari's clothing.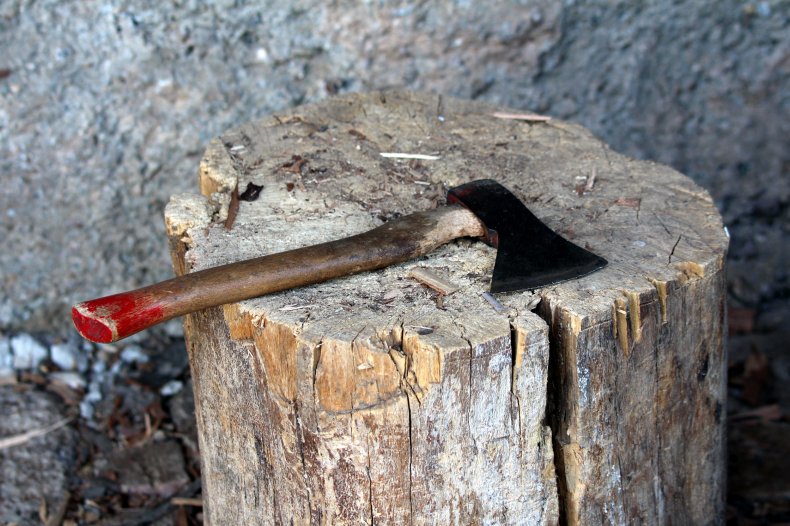 Bergen County Prosecutor Mark Musella said in a statement that police first responded to the Elmwood, New Jersey, home about 9:30 a.m. Tuesday. Police were then informed that "there was an injured individual inside the residence and that another individual had barricaded himself inside the home."
The Bergen County Regional SWAT Team was called for assistance before the body of Ronald Vicari was discovered and Jason Vicari was arrested. Officers found the grandfather's body next to the head of the ax that they suspect was used to kill him, while the ax handle was found in a different part of the home.
A Vicari family relative had reportedly initially alerted authorities in a 911 call. During the call, the relative told police that Ronald Vicari was on the bathroom floor and unconscious with a head wound. A broken bathroom window was also reported.
When officers asked Jason Vicari whether anyone else was inside the home when they first encountered him, he reportedly responded, "not anyone alive," police said. Vicari surrendered about 50 minutes after officers arrived.
Vicari is being held without bond in Bergen County Jail. He is facing charges of first- degree murder and unlawful possession of a weapon. The Elmwood Park Police Department and the prosecutor's office are continuing to investigate.
If Vicari stands by the alleged claim that God commanded him to kill his grandfather, he would be far from the first person accused of murder to make such a claim, which is legally known as a "deific-decree" defense.
Newsweek reached out to the Elmwood Park Police Department for comment.