New Jersey Man Seen in Viral Video Making Racist Tirade Against Neighbor Faces 22 Charges
A New Jersey man who was filmed going on a racist tirade over the Fourth of July weekend is facing 22 charges against him, including bias, intimidation, and harassment, stemming from six separate incidents between 2016 and 2021.
Edward Mathews, 45, of Mount Laurel, New Jersey, was filmed on July 2 getting into an argument with an African American neighbor. Mathews was arrested on July 5 after protestors gathered outside of his home in the days after the encounter.
Mathews can be heard in the amateur video yelling at the man, and confronting him as he says to "back up, back up," while the man repeatedly says not to touch him. Mathews then tells the man that "it's not Africa," and "[if you were born in America] then you know what common ground is."
The Burlington County Prosecutor's Office said that police were aware of Mathews from the prior complaints lodged against him, and specifically from racially charged incidents that happened last year, including when he reportedly damaged a car and left a threatening note.Mathews had reportedly forced the neighbor's friend to leave the area after a racist incident, according to police.
During the protests at Mathews' house, a number of demonstrators were arrested after allegedly causing damage to the property and exhibiting violent behavior, like throwing rocks, spitting and using pepper spray.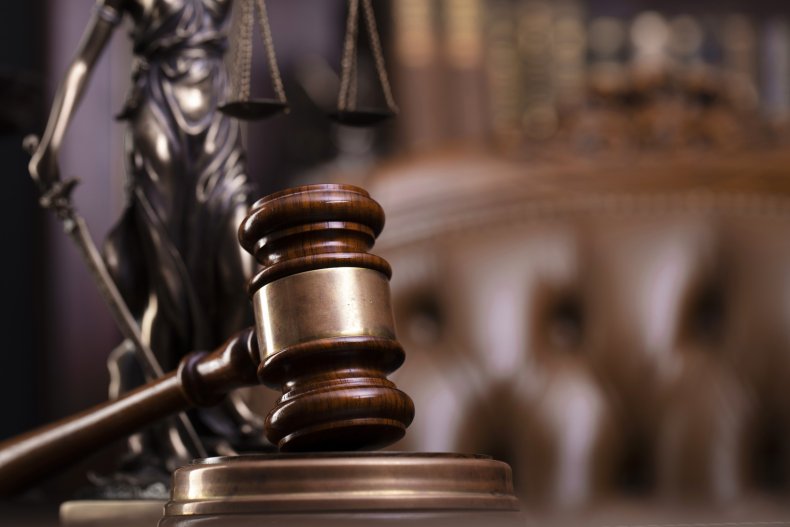 Mathews reportedly has had 43 complaints registered against him going back to 2016. Many of the protestors were reportedly upset at the Mount Laurel Police Department's (MLPD) handling of the incidents, and in particular, felt the department has often shown Mathews favoritism. An independent investigation into these accusations did not implicate the department.
"With a broader perspective on the situation in the community, MLPD might have been able to devise an effective solution and brought relief to the residents Mathews had victimized sooner than his July 2 arrest," the prosecutor's office said in a statement. In regards to the independent investigation, the office said that they "empathize with the residents of Essex Place who were on the receiving end of Mathews' conduct."
"No one should have to endure racial harassment anywhere, but especially not in their own neighborhood and even in their own home," said one of the prosecutors. The investigation reportedly came to the conclusion that the MLPD viewed Mathews' conduct on a singular basis, and did not view him as a larger problem in the community, despite the number of complaints against him.
Mathews has since apologized and admitted that he was drunk at the time the racist rant occurred. "I cannot apologize enough. I was drunk, I was out of line, I let my anger get the best of me," he told the Philadelphia-based news station WPVI-TV. The 22 charges against him now await presentation to a grand jury.
Newsweek reached out to the Mount Laurel Police Department for comment but did not hear back in time for publication.