New Jersey Man Sentenced to 25 Years to Life for Child Sex, Porn Crimes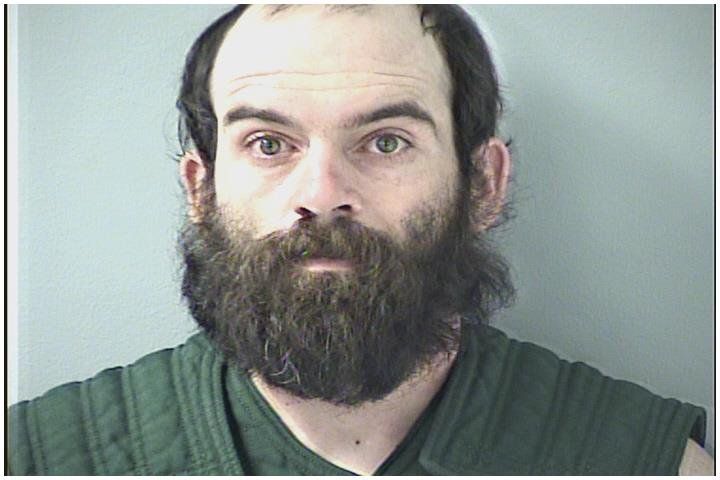 Mickey R. Murrill, 31, of Trenton, New Jersey was sentenced to 25 years to life in prison for child sex crimes involving six known victims.
Murrill faced a total of 43 years to life for his crimes prior to his sentencing by Butler County Common Pleas Judge Charles Pater on Tuesday, according to Journal-News.com.
The 31-year-old was indicted on 25 total charges by a grand jury in February including one count of kidnapping for sexual motivation, four counts of illegal use of a minor in a nudity oriented material or performance, one count of disseminating matter harmful to juveniles, four counts of voyeurism, rape, two counts of gross sexual imposition and 12 counts of pandering sexually oriented matter involving a minor.
Murrill pleaded guilty to 10 of the charges he faced, which included rape of a child under the age of 10, kidnapping, voyeurism and pandering sexually oriented matter involving a minor, according to the Journal-News.
The crimes took place during a four-year span between Oct. 18, 2014 and Oct. 18, 2017, according to the indictment obtained by the Journal-News.
The six known victims ranged from ages 6 to 12, Trenton police and prosecutors revealed during the sentencing. Additionally, assistant Butler County Prosecutor Kelly Heile revealed that there were also unknown victims that were featured in the child pornography found possed by Murrill that were found by authorities during the investigation.
According to the police report, Murrill showed photographs of females wearing no pants to a 6-year-old female and then asked the girl to pull down her pants.
The victim was taken to a hospital and revealed that Murrill had touched her private parts inside of her underwear, adding that Murrill had photos on his phone of girls as well, according to the police report.
Authorities conducted a search of Murrill's apartment two days after the girl's claim and obtained a laptop, a tablet, a flash drive, two SD cards and a camera, which were analyzed by the Bureau of Criminal Investigation.
Murrill told detectives that he had a spy camera in his residence that resembed a USB charger during a Feb. 6 interview, although officers were unable to find the device during their second attempted search, according to the report.
Murill produced some of the images involving children, as well as downloaded images to authorities, according to prosecutors.
Murrill's attorney, Ramona Daniels, claimed that her client was sorry for the incidents, adding that he was victimized as a child.
"It is horrible and he is remorseful," Daniels told the judge prior to her client's sentencing.
"I apologize for everything I done," Murrill added before being sentenced.
The 31-year-old was officially declared as a Tier III sex offender, which means he must register his residence if he is ever released from prison.