New Jersey, New York, Staten Island, Pennsylvania Storms Last Night: Images Show Severe Weather, Tornado, Hail in Northeast—Latest Forecast Updates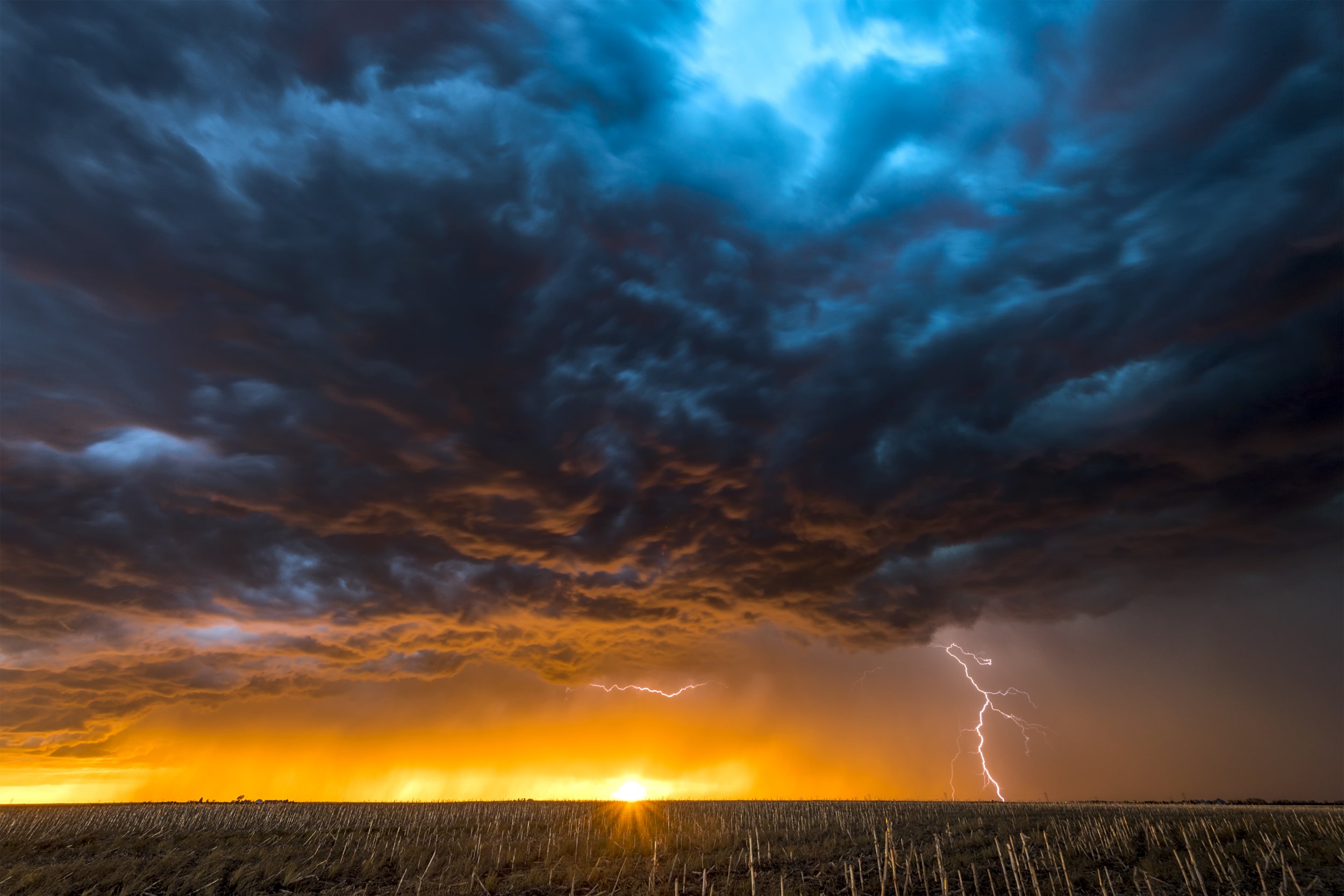 New York, New Jersey and Pennsylvania were victims to severe storms, lightning shows, strong winds and hailstorms on Tuesday night, with a tornado confirmed in Morgantown, Pennsylvania. A tornado warning over Staten Island, New York, and Newark and Elizabeth New Jersey was also in effect in the evening.
According to the Associated Press, storms swept through New Jersey, downing trees and causing power outages across the state. Reports have also been shared on Twitter that Lenape Valley Regional High School, Stanhope, was damaged during the storm.
While the tornado warnings expired for New York, thunderstorm warnings remained in place for the metro area, with social media users sharing videos of lightning storms throughout the night.
AP reported that a tornado was confirmed by the National Weather Service (NWS) in eastern Pennsylvania, where homes were damaged. No reports of injuries have been made. Berks County emergency officials reported structural damage to about 20 properties, some significant. Emergency dispatchers in Berks and Chester counties earlier cited roof damage and some partial collapses in Caernarvon Township, which includes Morgantown, according to Associated Press.
NWS Mount Holly will be conducting a final assessment and finalising a survey which is expected to be completed and transmitted by Wednesday evening, according to its Twitter.
According to NWS Mount Holly, a flash flood watch is in effect from the afternoon of May 29 through to the night. Areas affected include northern Delaware, New Jersey, and Pennsylvania. Showers and thunderstorms are expected to move into eastern Pennsylvania and much of New Jersey later in the afternoon, capable of heavy rainfall. Total rain amounts are expected to range from one to two inches with locally higher amounts possible.
In Pennsylvania, three inches of rain fell yesterday and it is that runoff which will continue. Some locations that will experience flooding include: Cranberry, Butler, Beaver Falls, Monaca, Economy, Ellwood City, Homeacre-Lyndora, New Brighton, Shanor-Northvue, Beaver, Baden and Meridian, according to NWS' latest flood warning for the state.
Lake Champlain also has a flood warning until 1:00 p.m. local time, May 29, 2019, affecting counties in New York and Vermont. As of 11:00 a.m local time on May 28, 2019, the flood stage, 100.0 feet, had been passed with minor flooding occurring and entering some lakefront properties, according to NWS. It is expected that this will happen again throughout May 29, affecting low lying roads, piers and docks such as Burlington waterfront at Perkins Pier and the King Street ferry dock.
NWS advises that a flash flood watch means that there is a life-threatening situation and that people should monitor the forecast, especially if they live in a location that is prone to flooding.
Below are images from New Jersey, New York, Staten Island, and Pennsylvania showing the storms and their aftermath.
​