Fifteen groups, including CAIR and Jewish Voice For Peace, penned a letter to the New Jersey Senate Education Committee on Monday urging it to reject a bill prohibiting anti-Semitic discrimination at public colleges, claiming it conflates anti-Jewish hate with criticism of Israel.
New Jersey State Senators Robert Singer and Stephen Sweeney introduced the bipartisan bill on June 24, which would require anti-Semitic discrimination to be treated the same way as other factors outlined in the state's discrimination law. The bill's introduction came at a time when students and legislators vocalized concerns about anti-Semitism on campus, but critics argue there's a distinction between criticizing Israel and anti-Jewish sentiments.
The letter addressed to the Education Committee acknowledged that various forms of discrimination, including anti-Semitism, have been on the rise in recent years and that legislators should take action to ensure constituents' safety. The bill, the authors argued, does not achieve that goal.
"New Jersey's bill would censor people who speak out against racism and war crimes," Palestine Legal senior staff attorney Meera Shah said in a statement. "Instead of focusing on combatting all forms of discrimination, this bill will silence and punish people speaking out in support of equality and justice for Palestinians."
SB 4001 defined anti-Semitism as "a certain perception of the Jewish people," and the letter's authors criticized it for conflating political criticism of Israel with anti-Jewish hate.
"The Act purports to address rising antisemitism in schools and on college campuses, but a plain reading reveals that its real purpose is to silence advocacy for Palestinian rights and to censor criticism of Israeli government policies," the letter said.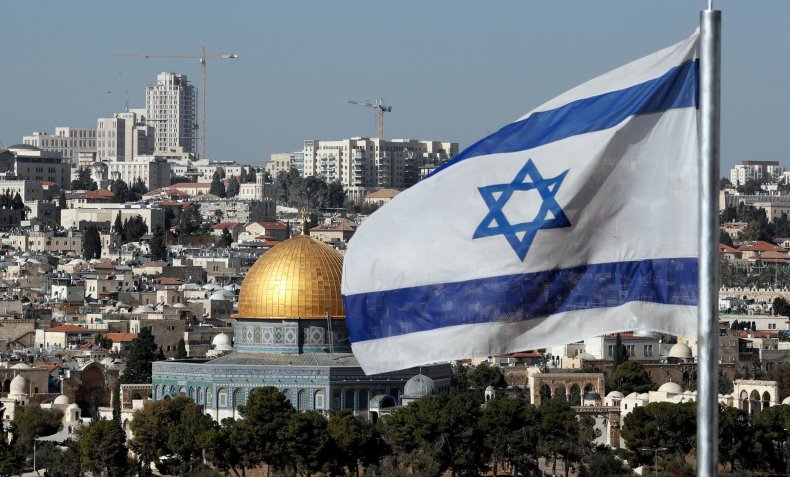 Singer and Sweeney identified a number of specific instances of anti-Semitic behavior in the bill, including demonizing Israel with classic anti-Semitic symbols or images and drawing comparisons between contemporary Israeli policy to those of the Nazis. Other instances outlined in the legislation included:
Applying a double standard to Israel by requiring behavior of Israel that is not expected or demanded of any other democratic nation or focusing peace or human rights investigations only on Israel
Delegitimizing Israel by denying the Jewish people their right to self-determination and denying Israel the right to exist
Accusing Jewish people as a whole or the State of Israel of inventing or exaggerating the Holocaust
The letter questioned what constituted a "double standard" and how universities would define "delegitimizing" and "demonizing."
"Requiring schools and universities to enter such a morass of viewpoint-based distinctions would chill and invite punishment of constitutionally protected speech," the letter said. "It is especially inappropriate for the legislature to impose a definition of antisemitism that encompasses criticism of Israel and discussions about violations of Palestinian human rights because of the essential role that academic freedom and unfettered debate play on university campuses."
Signatories urged the Education Committee to drop its consideration of the bill, writing that it undermines civil liberties and fails to address real bigotry. The New Jersey chapter of CAIR, one of the organizations that signed the letter, called on residents to contact their State Senators and Representatives and urge them to oppose the legislation.
"The falsely-titled Prohibits anti-Semitism in public schools and institutions of higher education would only create confusion between what are real and punishable anti-Semitic hate crimes and the protected free speech rights of American students and faculty members," CAIR-NJ Executive Director Jim Sues said in a statement.
Other organizations who signed the letter include the Jewish Voice for Peace, Palestinian American Community Center and the American Muslims for Palestine.
This isn't the first time the issue of where fair criticism ends and anti-Semitism begins has come up during conversations about Israel. Senator Bernie Sanders, who is Jewish, rejected the idea that criticism of Israel is inherently anti-Semitic during a Fox News townhall and in May, University of California-Los Angeles's Undergraduate Students Association Council passed a resolution that condemned labeling Students for Justice in Palestine anti-Semitic.
During the past Spring Semester, students at New York University filed a civil rights complaint, alleging the school failed to properly address activities that fostered "extreme anti-Semitism" and Senator Ted Cruz criticized Harvard University students for co-sponsoring the annual Wall of Resistance.
However, Neal Sher, a former Nazi war crimes prosecution officer for the Department of Justice who represented the NYU students, previously told Newsweek that criticism of Israel's government can cross a line.
"There reaches a certain point where things go past the limit. Denying Israel's right to exist crosses over to anti-Semitism," Sher said.
The bill stated that criticism of Israel that's similar to how other countries are criticized would not be regarded as anti-Semitic and said it shouldn't be construed to "diminish or infringe" upon First Amendment rights.
"Free speech and political opinions will be protected and preserved, but the language and actions that condone and even promote discrimination and violence should not be part of our public dialogue," Sweeney told Newsweek.
Singer called anti-Semitism a "cancer on society" in a statement and said if the bill passed, legislators would be taking action to "stamp out this disease before it's too late." Sweeney labeled the bill a "commonsense move" to protect students from faith-based discrimination.
In May, Florida Governor Ron DeSantis signed a bill into law that prohibited discrimination motivated by anti-Semitism at public higher education institutions and New Jersey's bill had similar language specifically with regard to instances of anti-Semitism.
"One of the goals of advancing this legislation is to increase awareness of the destructive and corrosive impact of anti-Semitism so that public officials, educators and people throughout the state join together to protect the safety of all communities and promote equal rights for everyone," Sweeney said. "New Jersey is one of the most diverse states in the country and we take pride in showing that tolerance, acceptance and understanding are principles that make us stronger."
This article has been updated to include the response from Senator Sweeney.