New Jersey Officers Charged After Prison Inmates Allege Assault, Severe Beatings
Three prison guards were charged Thursday with official misconduct in connection with abuse at a New Jersey women's prison, state Attorney General Gurbir Grewal announced.
"Shortly before midnight on January 11, more than 2 dozen officers at Edna Mahan women's prison forcibly removed inmates from their cells," Grewal said in a tweet. "As alleged in today's charges, the inmates were beaten and pepper-sprayed, in violation of state law and prison policy."
Luis Garcia, one of the officers involved in the cell extractions, was charged with striking a victim approximately 28 times without justification. Sergeants Amir Bethea and Anthony Valvano, two supervisors involved in the incident who oversaw the officers, were charged with official misconduct and tampering with public records.
If convicted of official misconduct, all three officers could face a mandatory minimum sentence of five years in prison.
The charges were filed as part of an ongoing criminal investigation of the incident, in which 21 inmates at the Clinton, New Jersey, facility were taken out of their cells and physically abused by the officers early last month. One inmate told The New York Times that she had been beaten so badly that their ligaments ripped, requiring her to use a wheelchair.
The prison's top administrator, 22 correctional officers and nine supervisors were suspended after the allegations came to light.
"We expect additional criminal charges as this case progresses, and we plan to publicly release footage from the incident as soon we complete our initial investigative steps, including a number of additional interviews," Grewal said.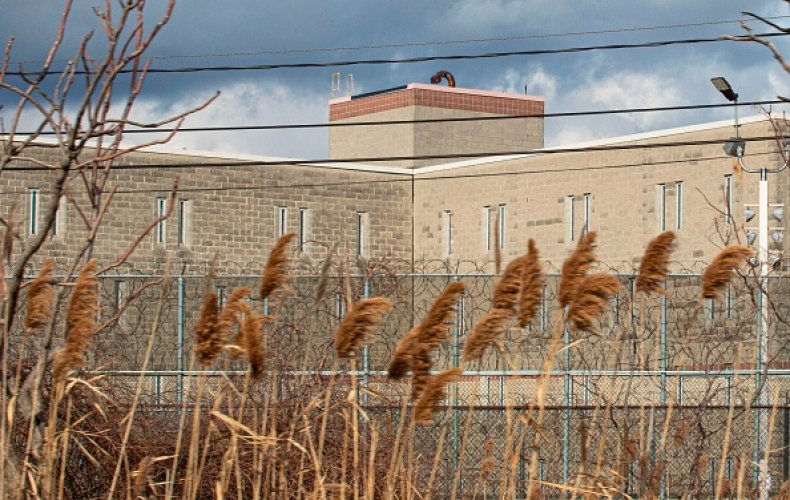 This was the latest episode in what has emerged as a yearslong pattern of inmate abuse at the Edna Mahan Correctional Facility, New Jersey's only prison for women. William Sullivan, president of the union that represents state correctional officers, said that officers reportedly had sprayed prisoners with feces and urine only weeks before. In 2018 and 2019, several guards were convicted of sexually assaulting the women.
"Edna Mahan has a long, ugly history—one that has justifiably attracted scrutiny from county, state, and federal investigators," Grewal said in a press release. "That's why we must do more than simply figure out what went wrong on January 11. We must hold the responsible parties accountable, and we must fix the systemic failures that made this incident possible."
Governor Phil Murphy is facing calls from state lawmakers, including Democratic Senator Loretta Weinberg and all seven Republican assemblywomen, to fire Department of Corrections Commissioner Marcus Hicks.
Asked if Murphy should take action against Hicks, Grewal told reporters on Thursday, "That's not my call."
In response to the charges, Murphy did not specify if he would remove Hicks from his position but said that "any abuse of power is abhorrent."
"I understand from the attorney general's announcement that the criminal investigation is ongoing, and I am confident that anyone who violated the law will be held accountable," the governor said in a Thursday statement. "Beyond the criminal investigation, we must have a full accounting of how this incident was able to happen so that we can put in place necessary reforms and safeguards."
Liz Velez, the communications director for New Jersey's Department of Corrections, told Newsweek that the department does not comment on active investigations. But she said, "There is no place for bad actors amongst our ranks, and anyone who seeks to inflict harm on incarcerated individuals will be prosecuted accordingly."
Velez added, "The New Jersey Department of Corrections has zero tolerance for anyone who goes against its mission of operating safe and humane facilities. We thank the Hunterdon County prosecutor's office and the attorney general for their work with this criminal investigation. With their partnership, we were able to quickly respond to the incident to hold these individuals accountable for their actions."