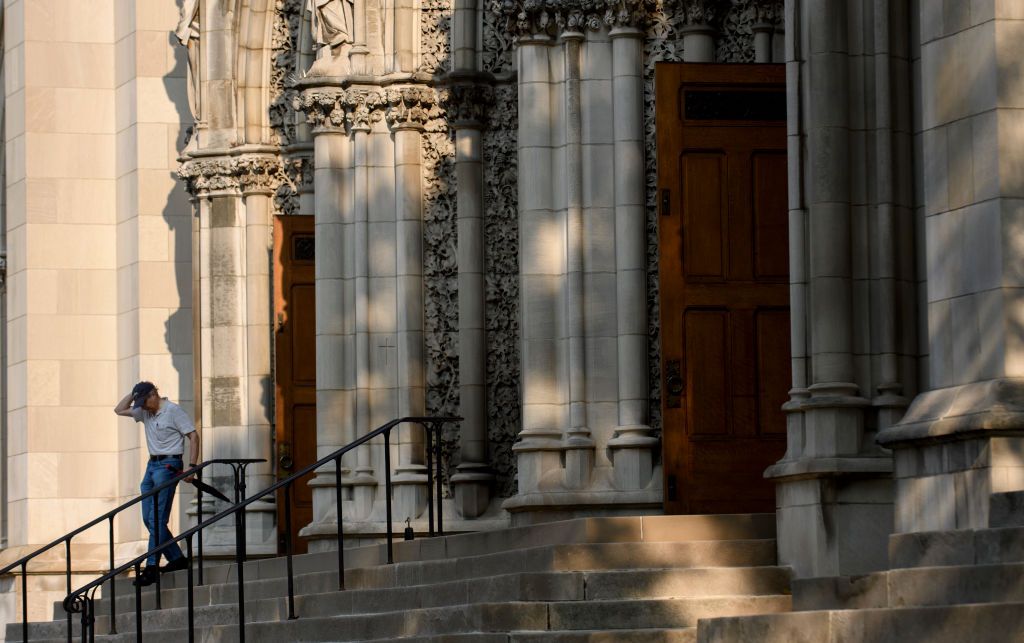 Five Roman Catholic dioceses in New Jersey have published lists of more than 180 priests who have been credibly accused of sexually abusing minors. This means individuals can now search through the online databases.
The Associated Press reported the named priests had been accused of carrying out abuse over a period of time that spanned decades. The publication of the lists brings New Jersey into line with 28 other states that have already named priests accused of abuse, following a watershed grand jury report in Pennsylvania in 2018.
Now its possible to search the lists for each of New Jersey's four dioceses, and one archdiocese (Newark), by clicking on the links below:
New Jersey's State Attorney General Gurbir Grewal created a task force to investigate criminal sexual abuse by priests after the report from Pennsylvania uncovered 300 abusive priests and 1,000 victims.
"While this is a positive first step towards transparency and accountability, I hope this spirit of openness continues during the course of our ongoing investigation and in response to our requests for records and information," Grewal said in a statement Wednesday.
The Archdiocese of Newark has listed a total of 63 former priests within its list of predator clergy: Trenton, 30; Camden, 65; Paterson, 28; and Metuchen, nine, plus two more who are currently undergoing civil investigations.
Cardinal Joseph Tobin, the archbishop of Newark, said he hoped the newly published lists would "help bring healing to those whose lives have been so deeply violated."
Many of the members of the clergy included on the lists have died, or were ejected from their ministry. The list from Newark includes Theodore McCarrick, a former Newark archbishop, McCarrick served as the archbishop for Washington D.C. for six years, beginning in 2000.
The information supplied by the diocese does not move beyond details already in the public sphere. There is no specific information about individual allegations or when they took place.
According to the lists several of the priest's abuse involved molesting boys while they were volunteering with the Boy Scouts in Newark. Some of those named pled guilty and then went back into service after a period of probation or treatment.
"Given the vast number of priests named as sexual abusers and the span of time in which the sexual abuse took place, it is fair to state that the Archdiocese and Dioceses in New Jersey have forgotten how to be moral and kind with children," Mitchell Garabedian, an attorney who has represented alleged victims in New Jersey, said in a statement
The lists also only include priests who were ordained by their diocese in New Jersey. Priests who may have committed abuse in the state but were members of a religious order and served in institutions like schools are not included.