New Jersey Police Chief Accused of Rape, Sexual Abuse of Employee
A New Jersey police chief has reportedly been suspended after being accused of sexually abusing one of his employees for about 14 years.
Manville Police Chief Thomas Herbst has been put on paid temporary leave after being sued by his accuser. The decision was made by the Manville Borough Council during an emergency meeting Thursday.
The employee, who has not been publicly identified, has accused Herbst of various sexual abuses, including rape. Her lawsuit filed against the police chief claims that he engaged in a "prolonged pattern and practice of abhorrent sexual harassment" since 2008, according to local news website NJ.com.
"The Manville mayor and council were both shocked and surprised by the civil action which was recently filed against the police department and the borough," said borough labor attorney Franklin Whittlesey, per NJ.com.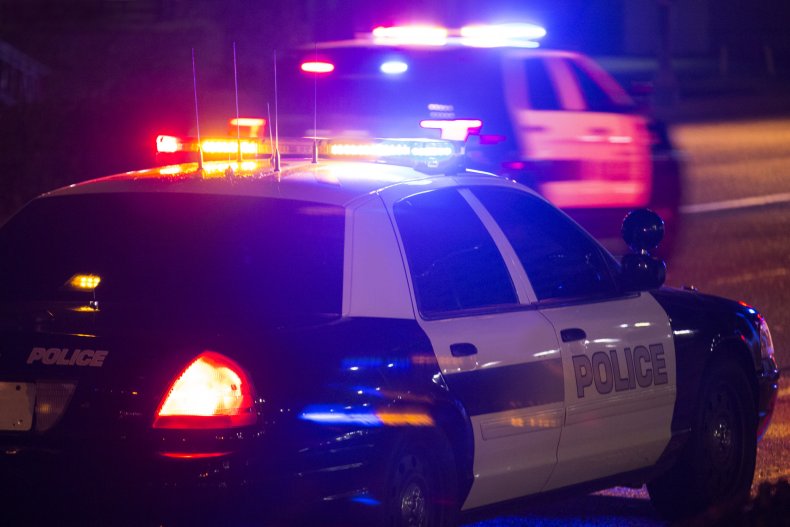 The Somerset County Prosecutor's Office has been asked to investigate the claims and lawsuit. The office declined to further comment to NJ.com.
"It's an internal affairs investigation being led by the prosecutor," continued Whittlesey. "Whether they find any criminal action is entirely their discretion."
According to Whittlesey, Lieutenant Craig Jeremiah will be handing interim police chief duties as the investigation continues.
Herbst is currently listed as police chief on the police department's website.
"All of our resources are aimed at making Manville a safe environment for all who live and work here," said Herbst, per the site. "Together with the community's involvement, anything can be accomplished."
Herbst's accuser claimed that he sexually abused and assaulted her repeatedly since 2008. In the lawsuit, the accuser said Herbst performed acts either in front of or on her, including masturbation and rape, the Associated Press reported.
"The trauma she suffered for more than a decade was unspeakable," said the employee's attorney, Nicholas Milewski, per the AP.
According to the lawsuit, the accuser had never spoken out about the alleged occurrences because she feared retaliation. Furthermore, NJ.com reported that she is now comfortable pursuing the lawsuit due to her approaching retirement.
The employee is currently seeking a jury trial against Herbst, as well as an unspecified amount of damages.
Newsweek has reached out to Herbst for comment but has yet to receive a response.
Specialists from the Rape, Abuse, and Incest National Network (RAINN) sexual assault hotline are available 24/7 via phone (1-800-656-4673) and online chat. Additional support from the group is also accessible via the mobile app.
Update at 2/23/2022 at 10:22 a.m. EST: This story has been updated to include more quotes from the accuser's lawsuit and attorney Nicholas Milewski.