New Jersey Pollster Says He 'Blew It' After Governor's Race Much Closer Than Predicted
The director of the Monmouth University Polling Institute said he owes apologies to the New Jersey gubernatorial campaigns and state voters after his organization's polling found the incumbent Governor Phil Murphy would win reelection over his Republican challenger Jack Ciattarelli with a sizeable lead, when the results turned out very different.
The group's last poll, which was released on October 27, showed Murphy with an 11-point lead over Ciattarelli. But on election day, Murphy just barely managed to win the race. On Thursday morning, CBS News projected that Murphy had won the race with a margin of victory of about one point.
"I blew it," the Monmouth University Polling Institute's director, Patrick Murray, wrote in an op-ed for NJ.com, noting that his organization's final poll "did not provide an accurate picture of the state of the governor's race."
"So, if you are a Republican who believes the polls cost Ciattarelli an upset victory or a Democrat who feels we lulled your base into complacency, feel free to vent. I hear you," he wrote.
"I owe an apology to Jack Ciattarelli's campaign—and to Phil Murphy's campaign for that matter—because inaccurate public polling can have an impact on fundraising and voter mobilization efforts," he wrote.
"But most of all I owe an apology to the voters of New Jersey for information that was at the very least misleading," he added.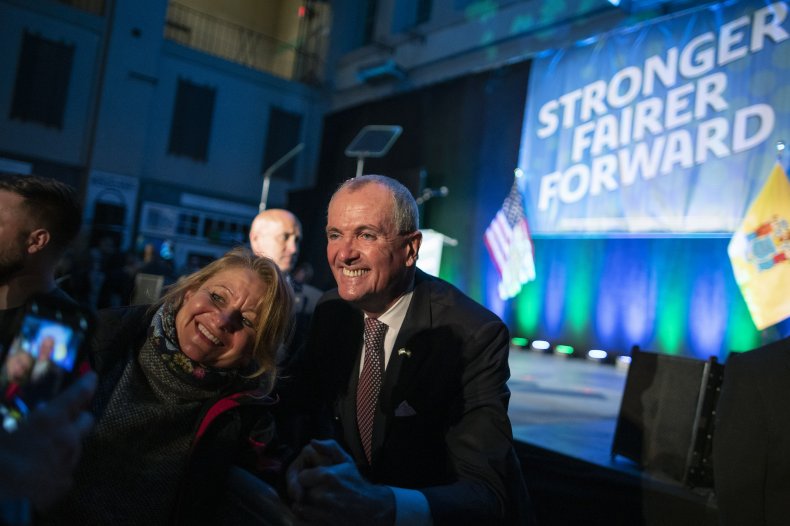 Murray noted that when pollsters conduct election surveys, they don't know who is going to vote on election day, so they have "to create models of what we think the electorate could look like."
"Those models are not perfect," he wrote, but he noted that the models "have tended to work, though, because the errors balance out into a reasonable projection of what the overall electorate eventually looks like."
He added that his institute's record, particularly in New Jersey "has been generally accurate within the range of error inherent in election polling."
But Murray also pointed that several organizations including Gallup Poll and the Pew Research Center have opted out of election polling, and focused instead on public interest polling. He also noted that Quinnipiac University, which typically polls the New Jersey and Virginia governor's races, didn't this year.
"Perhaps that is a wise move. If we cannot be certain that these polling misses are anomalies then we have a responsibility to consider whether releasing horse race numbers in close proximity to an election is making a positive or negative contribution to the political discourse," he wrote.
"This is especially important now because the American republic is at an inflection point. Public trust in political institutions and our fundamental democratic processes is abysmal. Honest missteps get conflated with 'fake news'—a charge that has hit election polls in recent years," he added.
Murray wrote that most public pollsters are "committed to making sure our profession counters rather than deepening the pervasive cynicism in our society."
"We try to hold up a mirror that accurately shows us who we are. If election polling only serves to feed that cynicism, then it may be time to rethink the value of issuing horse race poll numbers as the electorate prepares to vote," he added.
Murray's polling institute wasn't the only organization whose predictions about the New Jersey governor's race were far off. Days before the election a Fairleigh Dickinson University poll found Murphy up by nine points, and another survey from Rutgers University found him with an eight point lead.