New Jersey Radio Hosts Suspended After Calling Sikh Attorney General 'Turban Man'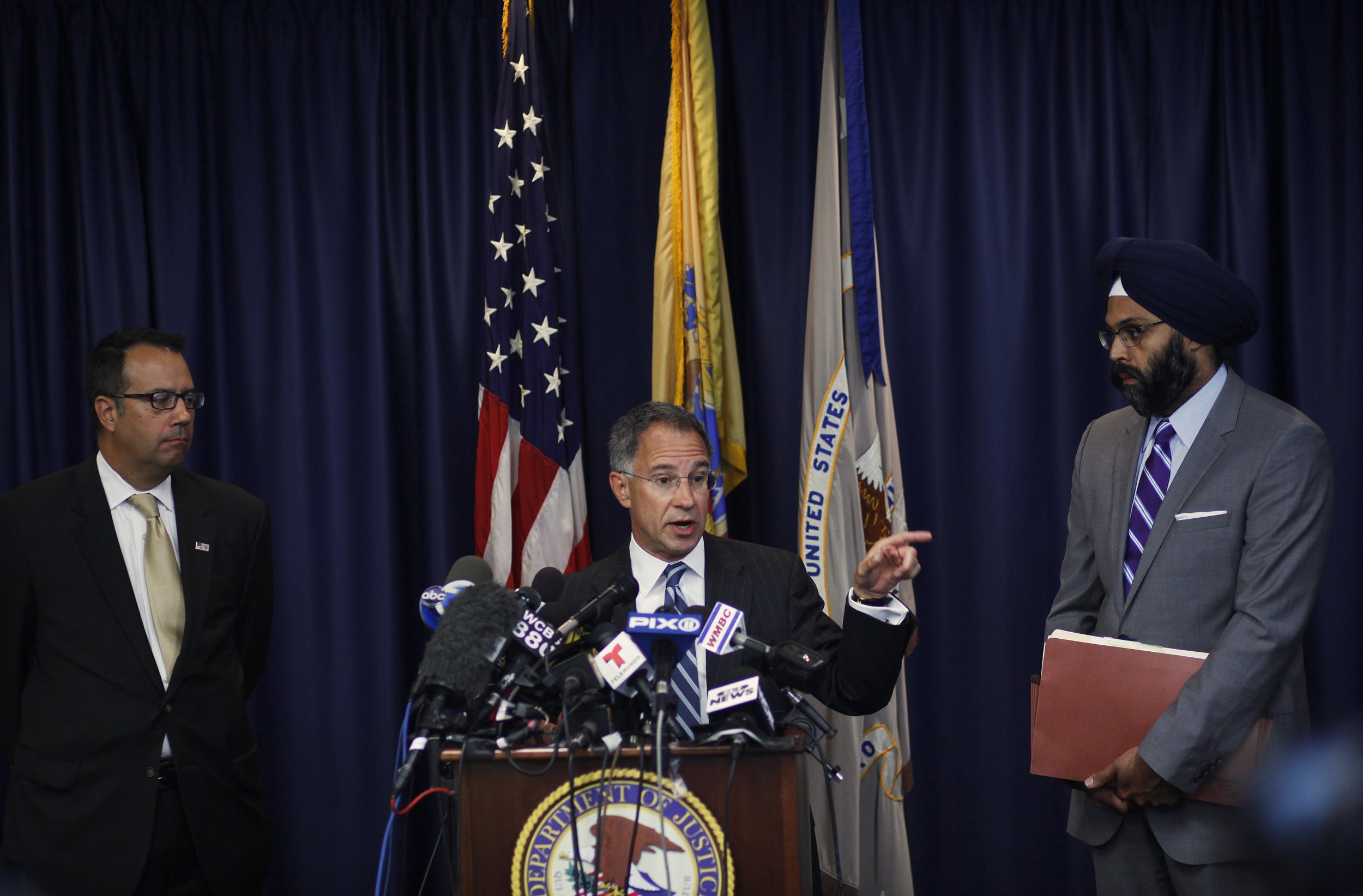 Two New Jersey radio hosts were suspended and chastised by Governor Phil Murphy for using "hate speech" after they referred to the state's attorney general as "turban man."
Dennis Malloy and Judi Franco of NJ 101.5's The Dennis & Judi Show called New Jersey's Sikh Attorney General Gurbir Grewal "the guy with the turban" and "turban man," singling out the dastaar religious garment worn on his head. Malloy and Franco were discussing Grewal's recent directive to municipal prosecutors telling them not to pursue charges for marijuana-related arrests. The two briefly acknowledged the reference could be offensive, but Malloy claimed he was unlikely to ever remember his real name otherwise.
The radio station suspended the two from their show late Wednesday after Murphy labeled their comments "abhorrent and xenophobic" in a Wednesday statement.
"Hate speech has no place in New Jersey, and it does not belong on our airwaves," the Democratic governor said. "Station management must now hold the hosts accountable for these intolerant and racist comments."
The Ewing-based WKXW FM radio station, New Jersey 101.5, issued their own statement Wednesday regarding the suspensions.
"We are aware of the offensive comments made by Dennis and Judi during Wednesday's broadcast," the station said. "We have taken immediate action and have taken them off the air until further notice. We are investigating the matter and will have further comment shortly."
Malloy defended his use of the "turban man" phrase immediately after making the remark, saying, "I'm never going to know his name. I'm just going to say the guy with the turban. Listen, and if that offends you then don't wear the turban and maybe I'll remember your name."
Both Malloy and Franco continued their brief debate about the offensiveness of the turban reference, making a joke that Malloy could be called "baseball hat man." Neither host has responded to their suspension as of Thursday morning, but Grewal, who was born to Indian immigrant parents in Jersey City, took to Twitter to criticize the radio hosts.
"My name, for the record, is Gurbir Grewal," he tweeted Thursday morning. "I'm the 61st Attorney General of NJ. I'm a Sikh American. I have 3 daughters. And yesterday, I told them to turn off the radio."