New Jersey Reports Highest Single-Day Coronavirus Death Toll Days Before State Reopens Parks, Golf Courses
New Jersey's Democratic Governor Phil Murphy announced 460 coronavirus deaths on Tuesday afternoon, the state's highest-ever one-day death toll during the ongoing epidemic. His announcement comes mere days before the state is set to reopen all county parks and golf courses this weekend.
In a Thursday afternoon tweet, Governor Murphy wrote, "We've lost an additional 460 New Jerseyans to #COVID19, bringing our total of loss of life to 7,228."
Thus far, New Jersey has experienced over 119,000 confirmed coronavirus cases. The state has reported over 2,000 newly confirmed cases each day since March 27. The state is the nation's second-highest in terms of cases, just behind its neighbor New York.
Although individual counties in New Jersey will decide whether to reopen their parks, all parking lots are only allowed to reach 50 percent capacity and neither picnics nor team sports are permitted. Additionally, playgrounds, restrooms, pavilions and visitor centers must remain closed and all visitors are encouraged to wear face masks and practice social distancing.
Newsweek contacted Governor Murphy's office for comment. The office hadn't responded by the time of publication.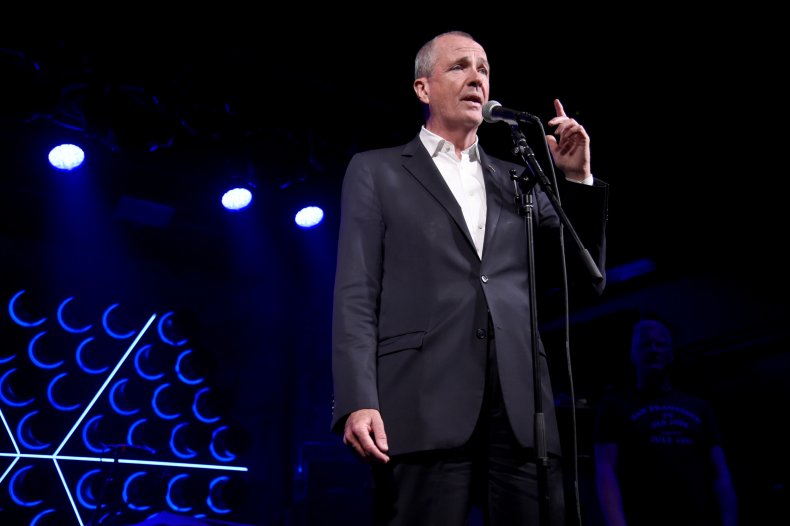 Murphy met with President Donald Trump in the White House on Thursday to discuss increased coronavirus testing and financial aid for the state, according to CBS News.
During their meeting, Murphy requested between $20 to 30 billion in federal funds to keep state firefighters, teachers, police, EMS paid during the epidemic.
"We don't see it as a bailout," Murphy said of his request. "We see this as a partnership, doing the right thing in what is the worst health care crisis in the history of our nation. I want to, again, thank the president for an extraordinary spirit of partnership across the whole spectrum of our needs."
On Monday, Governor Murphy revealed a "road map" for gradually reopening the state. Before the state's economic life could return to normal, he said, the state needed to double its coronavirus testing and create plans for "contact tracing", the ability to track an infected person's interactions for determining other possible infected individuals.
Murphy said he felt confident the state could double testing by the end of May, However, he also said the state would need to see at least 14 days of decreased positive tests and hospitalizations as well as a plan for quickly quarantining infected patients before fully re-opening, according to NorthJersey.com.
New Jersey is one of five other northeastern state governors in a regional joint-collaboration to restart their respective economies while avoiding fresh coronavirus outbreaks that could spread throughout the region.