New Jersey Republican Says Kanye West Blackface Outfit Wasn't Racist: 'They Voted Me for Best Costume'
A Republican politician from New Jersey is the latest to find himself embroiled in a blackface controversy after pictures of him dressed up as Kanye West for a Halloween party emerged.
Karl Eversmeyer, a GOP candidate running for township committee in Westampton, faced allegations of racism and calls to drop out of the race after the emergence of the photos. However, the 33-year-old defended his actions and said he still intends to run.
Burlington County Republican Committee also announced it was withdrawing its support for the candidate.
"It is being demanded that I drop out of the race over a Halloween costume in 2009 when I dressed up as Kanye West," Eversmeyer wrote in a public statement on Facebook.
"Unfortunately, I will not be giving into their demands. It's a valiant effort, but I am devoted to all Westampton residents and will continue to fight for them."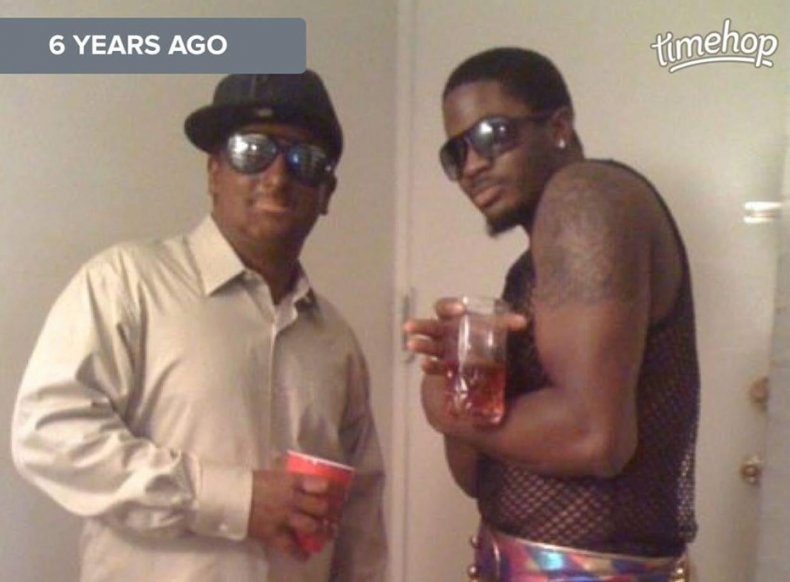 The photos emerged after Westampton Democrats found them on Eversmeyer's Facebook page and then circulated them to the press.
Former Mayor Carolyn Chang and incumbent Westampton township committeeman Tony De Silva, both Democrats, also released statements alongside the photos, branding them as "racist" and "disgusting".
"What I saw in those photos is nothing short of sickening," said Chang, who is a past president of the Association of Black Women Lawyers of New Jersey.
"There is absolutely no place for racism or hate in Westampton. Mr Eversmeyer owes the people of this vibrant, multicultural community an explanation for his disgusting behavior."
Democratic incumbent John Wisniewski, who joined the Westampton township committee in 2016 and has been mayor for the last two years, is Eversmeyer's opponent in the forthcoming race.
"I am aware of the pictures that are being circulated and I find them disgusting and highly offensive," Wisniewski said, reported the Burlington County Times.
"As mayor of a very diverse community and an equally diverse governing body, I'll be the first to say that these types of actions are not welcome in Westampton.
"I cannot fathom any scenario that would be acceptable to allow Mr. Eversmeyer to hold public office in Westampton."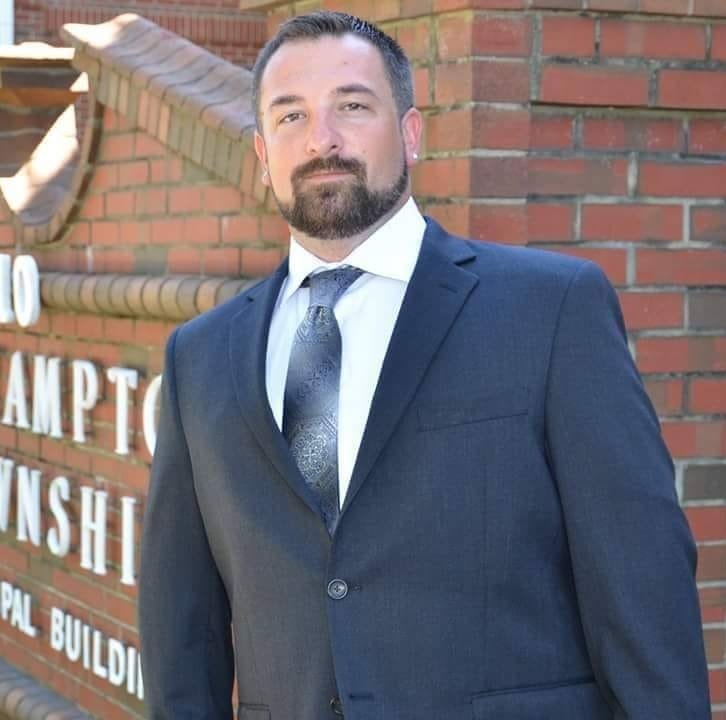 Karl Eversmeyer, a GOP candidate running for township committee in Westampton, denies allegations of racism after photos of him in blackface emerged.
Karl Eversmeyer for Township Committee
Eversmeyer, a father of three, said the photos were taken out of context and denies any allegations of racism.
He said he and his wife dressed up as Kanye West and Taylor Swift for a friend's Halloween party following the infamous scandal between the rapper and the pop star at the 2009 MTV Video Music Awards. The Halloween party was one month after the scandal.
Eversmeyer added that he was invited to the party by a friend named Phil—a black man—and said that the majority of friends present were black.
"I mean the thought of me dressing up as a racist to go to an African-American party never really crossed my mind. It doesn't make sense to do that," he told the Philadelphia Inquirer.
"They voted me for best costume. They couldn't believe I was white, to be honest. They had no idea."
Phil, who is pictured posing alongside Eversmeyer in one of the photos, also released a statement via Eversmeyer's Facebook page and said: "No one took it as racist that attended the party everyone took it as he thought outside the box."
Eversmeyer is the latest in a string of politicians to be hit with racism allegations after blackface photos have emerged.
Virginia governor Ralph Northam faced criticism in February when pages from his 1984 medical school yearbook resurfaced showing his face darkened with shoe polish, standing next to a man in a KKK hood.
Three instances of blackface were then brought to light about Canadian Prime Minister Justin Trudeau.
Craig Stivender, running for Colleton County sheriff in South Carolina, also voluntarily disclosed blackface photos of himself at the start of his campaign in order to address his past "mistakes."