New Jersey Restaurant Displays 'Males Only' Hiring Sign, Gets Fined $1,000
A New Jersey restaurant that displayed a hiring sign in April saying it was seeking "males only" has now agreed to pay a $1,000 fine, authorities said this week.
The Division on Civil Rights (DCR) said in a release on Tuesday that the Bloomfield restaurant—Gyro King—would adopt a written anti-discrimination policy that includes information about how to file a complaint and also train managers and staff on the state's discrimination laws.
An image of the sign—posted on April 20—sparked complaints after going viral on social media and attracted hundreds of comments after being posted to Facebook. The manager of the store later apologized and said the label had been made that way as the job involved heavy lifting.
"We have nothing against ladies," manager Amir Ahmad told the North Jersey Record in a statement at the time. "We're not sexist or anything like that. I was in a rush to find somebody fast. We didn't mean nothing in a bad way. To be honest I didn't really think about it."
The store owner also responded in a Facebook video, explaining that he urgently needed a staff member after a male employee unexpectedly left while only giving him 24 hours notice.
He said: "We didn't intend to say something crazy like that. I have a mother, I have a sister, I have a wife, I also have a 2-year-old daughter. So if I would say something like that, that would mean it would be OK for anyone to say the same thing to my family, and hell no.
"I don't believe in stuff like that. The job requirement is really heavy duty and most of the time I get females who say 'I want to work on the cash register.' It came out the wrong way." Amid online complaints, the employment sign was eventually replaced without the "males only" request.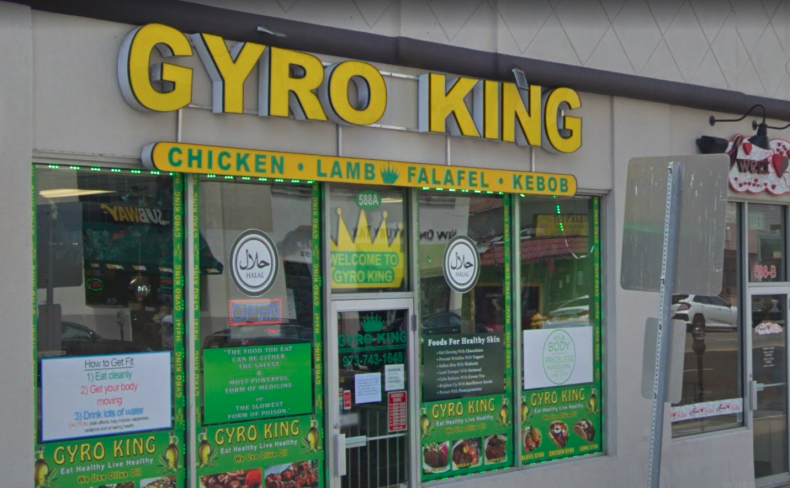 "Employers cannot base employment decisions on generalizations about what men or women are interested in or capable of," DCR director Rachel Apter said in a media release this week after the agency's decision was made public. "All New Jersey residents must be able to pursue their own talents and passions without artificial limits imposed by gender stereotyping."
New Jersey attorney general, Gurbir Grewal, added: "Save for a relatively few circumstances in which gender is a bona fide occupational qualification for a job employers have a duty to extend equal opportunity in the recruiting process, the job application process, and the hiring process. When they fail to do so, we will hold them accountable."
Also on Tuesday, the DCR announced action against a telecommunications company called Skyzir Distributions for placing an ad seeking a Human Resources Manager which specified "female candidate preferable." It ruled that there is now "sufficient evidence to support a reasonable suspicion that New Jersey's Law Against Discrimination (LAD) has been violated."