New Jersey Restaurant Owner Says Couple Who Wrote 'Don't Tip Immigrants' Not Welcomed Back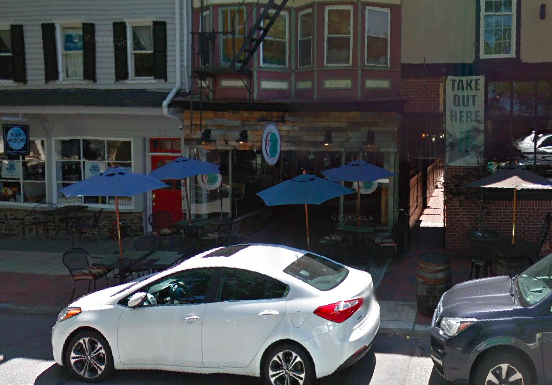 A New Jersey restaurant owner had a message for a couple who wrote, "Don't tip immigrants!" on the back of their check on Thursday: "Don't come back."
Santiago Orosco, the owner of Under the Moon Café in Bordentown, New Jersey, said he was shocked when his server showed him the note. The Argentinian-American said a couple in their 40s had left behind the note after overhearing their server speak in Spanish to a colleague.
"It was very shocking when I saw it," Orosco told The New York Daily News. "And I felt for her. She was very distraught. Very hurt by it."
Orosco described the incident in a post shared on Facebook. He said the couple had come into the popular restaurant raving "about the food, the decor and the service." The couple appeared to be excited about dining at Under the Moon and the recommendations their server had made, he said.
After they left, however, their server noted they had written a note in the back of their bill, "Don't tip immigrants!"
"I can only assume that they heard our American multilingual server speak Spanish to another employee. I am utterly shocked at this blatant ignorance," Orosco wrote.
Lorena Bossi, who served the couple, told WPVI that she spoke Spanish to a co-worker after he helped her clean up. "It was so weird that they had just transitioned from loving me as a person to all of a sudden, 'Oh, she speaks Spanish? She must be an immigrant. Let's leave.'"
Bossi, a second-generation American who grew up speaking English and Spanish, said her issue was never about not receiving a tip but about the hateful words written on the receipt. Despite the couple's behavior, she said she would continue to treat them with kindness if they returned.
"I'll treat them with the same service as the first time because I'm not going to let someone's hate fill my heart with hate because that's not how I was raised," she said.
Orosco, who came to the United States from Argentina in 1991, told the Daily News that immigrants were an important part of American society. "We're a melting pot," he said. "People have to be a little more accepting of this."