New Jersey Says Complaints About Price Gouging, Fraud Tripled Amid the Coronavirus Pandemic
Complaints about price gouging and other scams related to the novel coronavirus pandemic have tripled since March in New Jersey, state officials announced this weekend.
"We have received thousands and thousands of complaints from New Jerseyans who feel that they have been taken advantage of during the current pandemic," New Jersey Attorney General Gurbir Grewal said in a Saturday statement.
The state's Division of Consumer Affairs has registered more than 4,700 complaints since the pandemic began. Of those complaints, more than 85 percent have been in regards to price hikes for essential items such as masks, cleaning products, disinfectants, food and bottled water. Nearly 1,000 letters have been sent out to sellers warning that their actions may have violated New Jersey's laws against price gouging.
"From price gouging to charity and investment scams to hoarding of medical supplies and procurement fraud, we want New Jersey residents to know their rights, how to recognize the most common scams, and to know where and how to report any questionable activity," Grewal said.
In March, New Jersey's Governor Phil Murphy, a Democrat, warned that the state had already received some 1,400 complaints about price gouging and fraud.
"REMINDER: Price gouging is ILLEGAL. We have zero tolerance for price gouging related to #COVID19. If you suspect unfair price hikes on products like hand sanitizer and cleaning products, alert @ConsumerNJ," Murphy tweeted on March 12.
Grewal announced on Twitter on May 13 that a virtual Town Hall will be held on Tuesday to inform the public about price gouging and fraud schemes related to the novel coronavirus pandemic.
"Do you have questions about #COVID19 related fraud, scams, or price gouging? We have answers! Join @GurbirGrewalNJ & our esteemed panelists for next week's Virtual Town Hall & learn how to report & protect yourself from these unlawful activities," he wrote in a post.
U.S. Attorney General William Barr has made investigations into price gouging and other fraud related to the pandemic a priority for the Justice Department.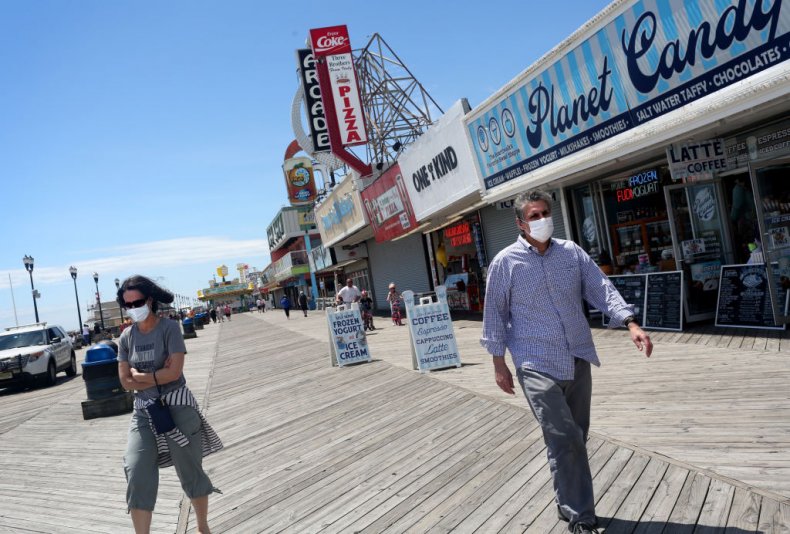 "The pandemic is dangerous enough without wrongdoers seeking to profit from public panic and this sort of conduct cannot be tolerated," Barr wrote in a memo to U.S. attorneys published dated March 16. "Every U.S. Attorney's Office is thus hereby directed to prioritize the detection, investigation, and prosecution of all criminal conduct related to the current pandemic," he added.
Price gouging has occurred nationwide, as have other scams, such as touting fake cures or treatments for COVID-19. Amazon has said that it has already removed half-a-million items that it believed had their prices hiked or were fraudulent amid the pandemic. The company has also said it removed the accounts of some 4,000 sellers for such activity.