New Jersey School Board Member Apologizes for Calling Kamala Harris 'Street Walker'
A member of the Linden Public Schools Board of Education in New Jersey has issued a public apology Tuesday after calling Vice President Kamala Harris a "street walker" in a post to a public Facebook group.
Gregory R. Martucci, a former teacher and principal for Linden Public Schools, as well as a former Democratic City Council member, said in an email to MyCentralJersey.com Tuesday that "This was an 'offensive' comment which does not reflect who I am in both my private and public lives."
Martucci sent the apology letter after the outlet published a story outing him for his comments about Harris.
"My actions to this point have always reflected a positive support for all women and for all cultures," he continued. "I assure you that I will continue to support all women and all cultures."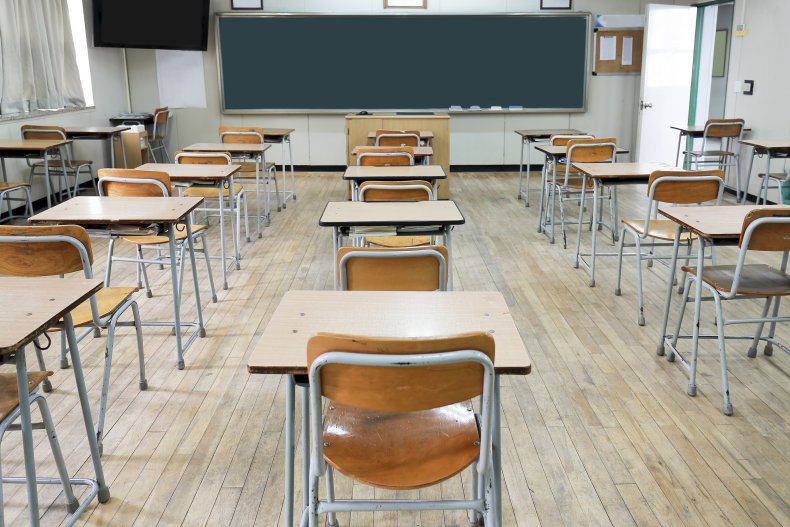 Martucci posted the message in the "I grew up in Linden" public Facebook group on June 9, in response to a comment by the actor and Trump supporter, Terrence K. Williams, that someone had shared to the page.
Williams' comment read: "Kamala is a Hypocrite, She said 'Do not Come' to the people who want to come illegally bit In this video you will see her bash the Wall and act like Pres DJT was a bad man for saying the same thing."
Martucci replied, "She is right off the wingnut streets of San Francisco what do you expect from a street walker who has no clue about America."
He had edited his comment two times. Before reaching his final reply, previous versions of the comment left out the phrase "wingnut" and "who has no clue about America."
In response to requests for information about Mr. Martucci's status on the Linden Public Schools Board of Education following his remarks, Dr. Marnie Hazelton, the Superintendent of Schools said "The Linden Board of Education is aware of this situation and will be meeting this evening to discuss the matter," in an email to Newsweek on Tuesday.
The district has an electronic communication policy that applies to school staff and includes communication via social media platforms. The policy stresses the importance of "maintaining proper decorum in the online, digital world as well as in person." It was not apparent if the policy also applied to members of the school board, according to reporting by MyCentralJersey.com.
"Employees must conduct themselves in ways that do not distract from or disrupt the educational process," according to the policy, which also prohibited sending messages that could be considered profane, obscene, racist, sexist or promote illicit, illegal, or unethical activity.