Substitute Teacher Goes Rogue, Rants At 6 year-olds About Santa, Tooth Fairy, Easter Bunny...Leprechauns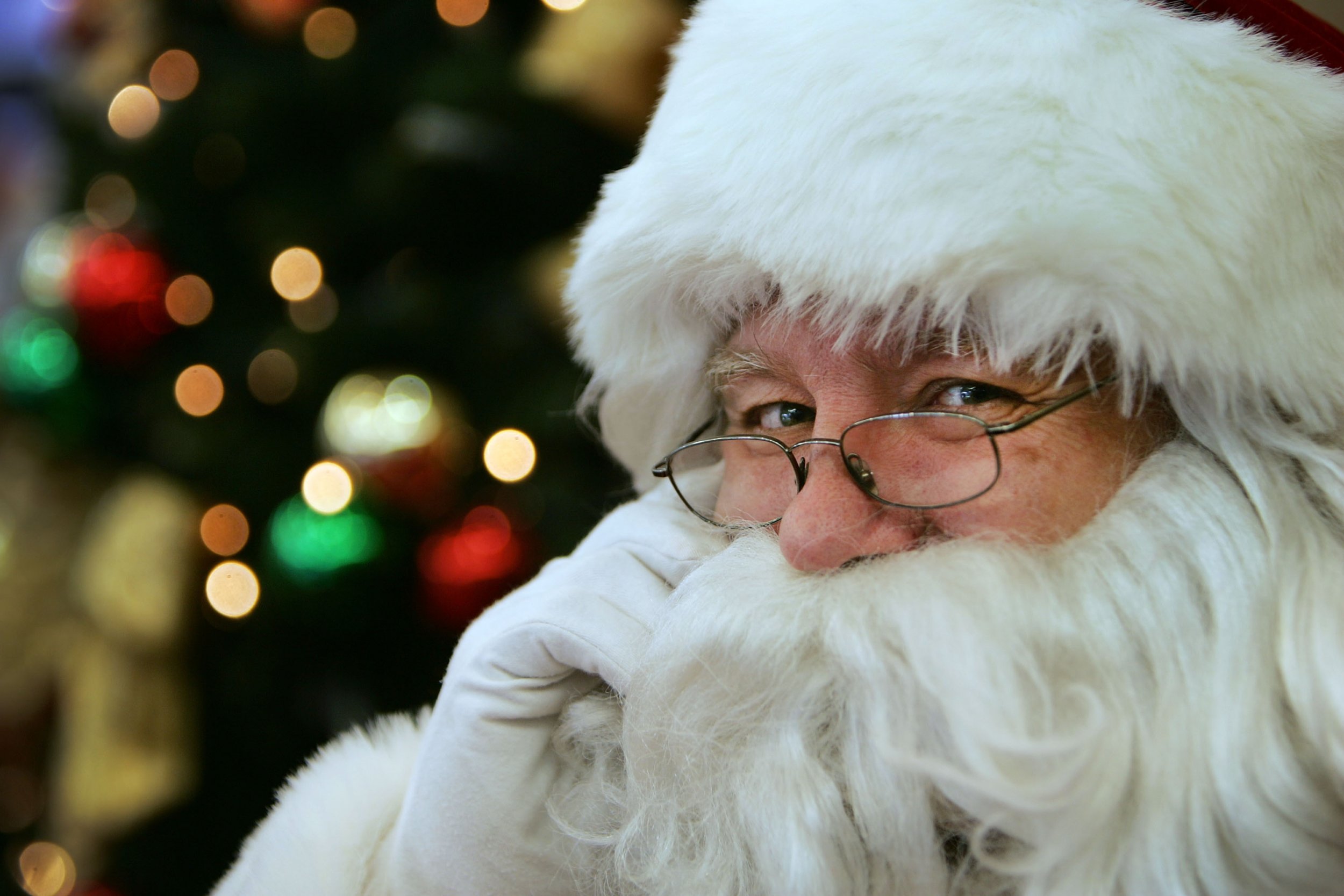 A New York substitute teacher was reprimanded after telling first grade students that Santa Claus doesn't exist.
Cedar Hill School Principal Michael Raj said in a letter to parents that he had spoken to the teacher about last Thursday's incident, reported The Associated Press.
"Once I became aware of the situation, I immediately spoke to the substitute teacher regarding her poor judgement in making this proclamation," Raj wrote.
"I am sending this letter so that you are aware of the situation and if the conversation comes up at home over the next few days you can take appropriate steps to maintain the childhood innocence of the holiday season," Raj added.
He then apologized to parents, saying as a parent himself, he is "truly aware of the sensitive nature" of the announcement.
Montville Schools Superintendent Rene Rovtar said in a statement cited by The Associated Press that she was "troubled and disheartened by this incident." Rovtar explained that "childhood wonder associated with all holidays and traditions" is special to her.
School administrators have not disclosed the identity of the teacher, or revealed if she will be hired to teach in the district again.
Furious parent Lisa Simek in a Facebook post revealed that the teacher had not just told the children Santa doesn't exist—but a number of other childhood characters.
"A substitute teacher asked the kids which holiday was coming up and when somebody answered "Christmas," she proceeded to just completely unleash on them," she wrote.
"She told them Santa isn't real and parents just buy presents and put them under their tree. She told them reindeer can't fly and elves are not real- elf on the shelf is just a pretend doll that your parents move around. She did not even stop there: the tooth fairy is not real because mom or dad just sneak into your room in the middle of the night and put money under your pillow, same goes for the Easter bunny. She told them magic does not exist. There is no such thing as magic anything."
"A grown woman tried to crush our six-year-old's spirit, along with the spirits of the other 22 kids in CH's 1st Grade class. Many of us parents have been doing damage control since the kids get home from school today, but coming from an adult this is definitely the kind of seed that was planted deep inside of their skeptical, perceptive and inquisitive minds."
Other parents struck a defiant note.
"Nothing is real! My daughter is completely heartbroken!" wrote Mayra Aboyoun on Facebook, in comments first reported by community news site Tapinto.net. "Don't ever mess with my Christmas spirit!"