New Jersey Transit Passenger Falls From Train Onto Tracks After Door Opens on Wrong Side: 'Everyone Was Screaming'
A New Jersey Transit passenger fell from a train and onto the tracks yesterday afternoon after the door of a car unexpectedly opened on the wrong side.
Officials from the public transportation service blamed the incident on "human error" and said the victim was left with minor injuries after the fall, but declined further medical attention. "NJ Transit is thoroughly investigating this incident," the corporation said in a statement.
Multiple commuters who said they were on the journey took to social media to raise concerns about the door opening without warning. The victim has not been identified.
"I'm on NJCL 3515 in SEC and they opened the doors on the wrong side of the train. Someone fell onto the tracks. Thank god he wasn't hurt," wrote one rider via a Twitter profile with the handle @MissDS17 at approximately 5:45 p.m., WNBC (NBC New York) reported.
A second user, with the name Danielle De Lawder, shared a similar account of the event, writing: "I was right there. Doors opened, he fell out, doors quickly closed. Everyone was screaming to pull emergency break. Had to run to find a conductor. They had no idea what happened."
Both passengers said the fall had taken place on Car 1488. Based on social media reports, it was not the only door-related incident on an NJ Transit train that took place on Monday.
A Twitter user with the handle @GratefulCommut1 wrote: "Same thing happened today on the 4:07 #3721 out of nypenn [Penn Station]. Opened on [the] opposite side but thankfully no one was next to it." The transportation firm quickly responded, saying the complaint had been logged for investigation. The cause of the second alleged incident was not immediately clear.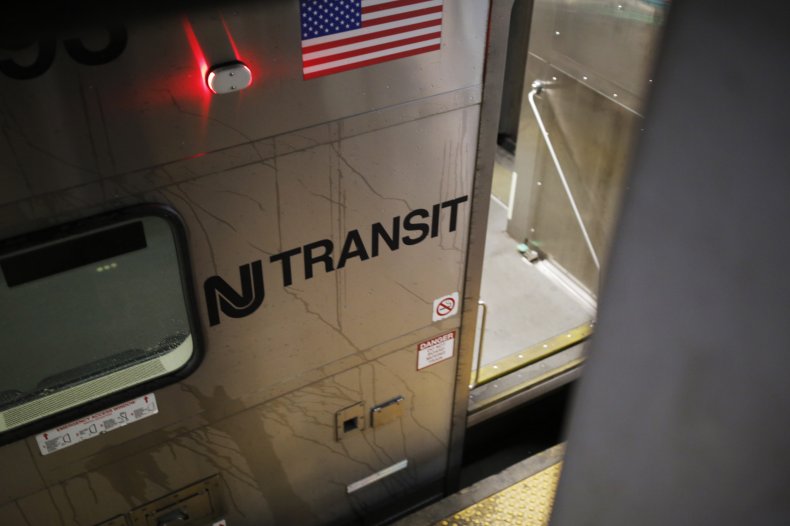 It is not the first time that the doors of an NJ Transit train have opened mid-ride. In June this year, CBS New York reported on footage that surfaced on social media showing how a car door had opened for one stop during a journey between Metropark Station and New York's Penn Station.
Earlier, in September last year, the New York Post reported on another video that had been published online, showing a moving NJ Jersey train with its door wide open during the busy rush hour commute.
An NJ Transit spokesperson said at the time: "As soon as the train crew became aware of the situation, the door was closed and locked and the train was taken out of service when it arrived at its final destination. The train was then taken to the shop for a full inspection." Back in 2017, a moving train's door had remained open for up to 30 minutes, NBC 4 New York reported.