Want to Minor in Marijuana? This New Jersey University Has You Covered
Marijuana use has risen in the United States and recreational legalization campaigns have steadily gained support over the past decade.
Capitalizing on the interest in weed, New Jersey's Stockton University is allowing students to minor in cannabis studies.
"It's an industry that is developing and certainly there are a lot of possibilities and new jobs," Kathy Sedia, an associate professor of biology at Stockton and coordinator of the program, told WNYC. "Oftentimes, colleges get criticized for not offering students real-life skills and that certainly is going to be a life skill regardless of whether New Jersey stops at medical or goes to the recreational side of it."
The 25 students signed up for the minor will enroll in a cannabis law class and a class on the Garden State's medical marijuana program, NJ.com reported, citing Stockton Spokeswoman Diane D'Amico.
Newsweek subscription offers >
The program is intended to help students understand the broader history of marijuana in the U.S. and discuss related issues of criminal justice. "There are so many issues inherent in this industry that it would be kind of a disservice to do it purely as a medicinal or purely legal program," Sedia said. "You cannot really talk about medicinal marijuana without discussing the war on drugs and the devastating effects it had on the African-American communities."
Stockon joins a few other universities across the country that teach courses on cannabis. The University of Vermont, Ohio State University and the University of California, Davis teach courses on marijuana.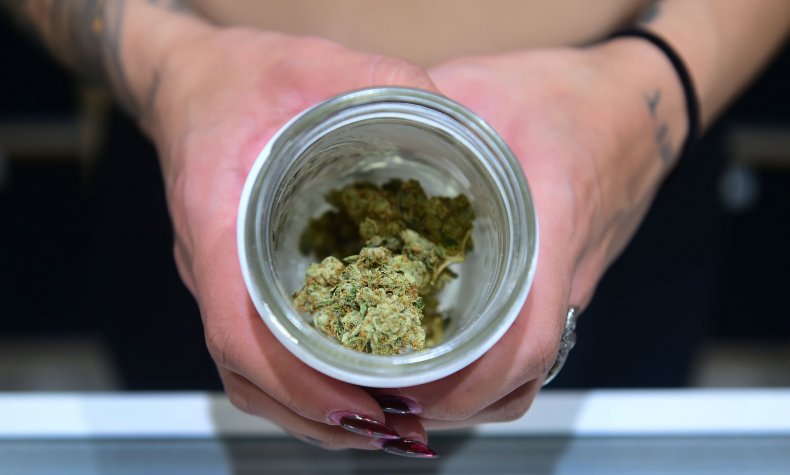 The school's decision to start a marijuana minor comes as Americans across the country are adopting more liberal stances on weed. In New Jersey, 60 percent of residents support recreational legalization, according to NJ.com. Governor Phil Murphy called for a doubling of medical dispensaries last month.
Newsweek subscription offers >
New Jersey lawmakers are considering two new marijuana-related bills in September. One will propose legalizing recreational use, while the other would grow the state's medical program, which according to a New Jersey Department of Health report added 11,350 new patients last year. Almost 24,400 patients qualified for the Garden State's medical marijuana program at the end of 2017, noted the Department of Health's annual report.
Murphy has promoted recreational use as a means of generating profit, saying a legal program could bring the state $80 million in annual tax revenue, according to The New York Times.
Nine states—primarily those located on the East and West coasts—have legalized recreational marijuana consumption, while 30 allow medical use.
Colorado has reaped significant economic benefits from its legalization program and raked in $1.5 billion in marijuana revenue last year, according to the Colorado Department of Revenue. California, which began its recreational program this year, has struggled to generate expected revenues. Still, taxes earned the state $135.1 million in the first half of 2018.
Want to Minor in Marijuana? This New Jersey University Has You Covered | U.S.