New Jersey Woman Krystal Ballance Faces Charges After Viral Video of Racist Rant After Car Accident
Officers with the Bayonne, New Jersey Police Department (BPD) have charged Krystal Ballance with disorderly conduct and fourth-degree bias intimidation after a viral video captured her yelling racist threats at two women following a March 16 car crash. The crash occurred sometime around 9 p.m. local time.
"I don't give a f*ck. I don't give a f*ck," Ballance repeated six times in the 1-minute 16-second video. As a cop car passed by, she gestured towards it and screamed, "You wanna arrest me? Come on. I ain't scared of you."
"I ain't scared of that Black monkey bitch," she added, pointing towards the woman recording the video and her associate. "Yeah. Come on. [N-word]."
The below video includes language which may be upsetting to some viewers.
Ballance explained to police that she accidentally ran into a woman's car. The video seemingly showed Ballance's front bumper ripped completely off of her car, left dangling from the other woman's back bumper.
After police asked Ballance a question, she answered, "Go ahead. I want to go to jail. Take me to f*cking jail." She continued to repeat, "Take me to jail." As an officer handcuffed her, she looked into the woman's camera and said, "You f*cking stupid bitch. I will beat you the f*ck up. You f*cking Black monkey bitch."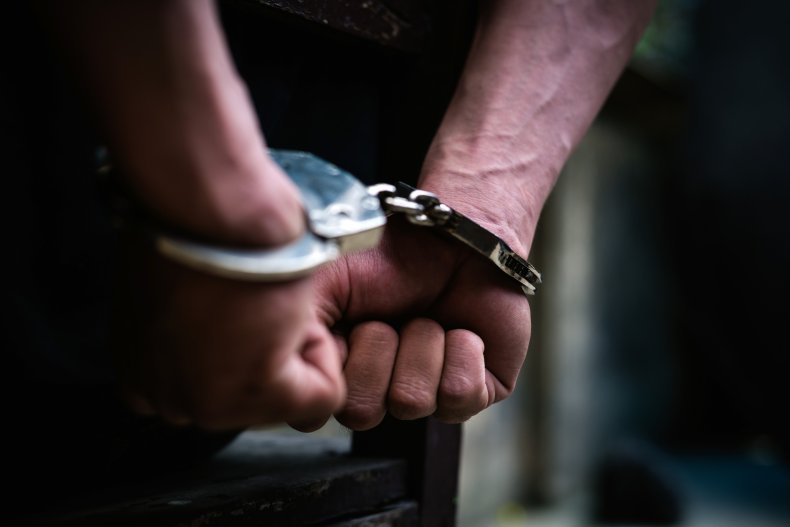 At the end of the video, a police officer asked the women behind the camera if they were okay. One woman responded, "Yeah," before the video cut off.
The police report said Ballance was "behaving in an erratic and tumultuous manner." Authorities arrested her after she refused to follow police commands to stop yelling at the women, NJ.com reported.
A woman named Kelliee Ryan posted a copy of the video to her Facebook page at 3:42 p.m. on March 17. She wrote that she was with her friend, Shadise Mosley, when Ballance's car allegedly hit Mosley's.
"Although, [Ballance] was apologetic at first she was trying to pressure someone into just accepting cash which is a big NO NO!!" Ryan wrote. "Once, I stepped in and asked my friend if she was sure that's what she wanted to do because she doesn't know how much this is going to cost, this was the reaction I got!"
Ryan said she thought that Ballance might be intoxicated.
"Thank god, the ambulance just pulled up without us having to call anyone because they got to see her nasty, racist and stupid self shouting at the top of her lungs before the cops were ever on the scene," Ryan wrote.
The BPD is consulting with the Hudson County Prosecutor's Office (HCPO) to determine if Ballance should face any other hate crime charges, NJ.com reported.
A July 2020 poll from the Pew Research Center found that 20 to 21 percent of Black people had experienced discriminatory slurs or feared physical assault over their race during the COVID-19 pandemic.
Newsweek contacted the HCPO for comment.