Feds Announce Charges Against NJ Man Linked to GoFundMe Scheme
Mark D'Amico, who helped orchestrate a $400,000 GoFundMe scam, is facing federal charges for conspiring to commit wire fraud and money laundering, according to a press release by U.S. Attorney Craig Carpentino. Prosecutors made the announcement Thursday after D'Amico, a New Jersey Native, pled not guilty to state charges in March.
The charges of wire fraud conspiracy carries a maximum potential penalty of 20 years in prison and a $250,000 fine, while the money laundering charge carries a maximum penalty of 10 years in prison and a fine of $250,000, according to the statement.
The scam made national headlines in 2017, when D'Amico, along with then-girlfriend Katelyn McClure, fabricated a story on GoFundMe about a homeless veteran, Johnny Bobbitt Jr. When McClure supposedly ran out of gas on the highway, Bobbitt gave her his last $20, or so the story went.
At the time, the trio sought $10,000 to get Bobbitt off the street, but the fund went viral and raised more than $400,000 from more than 14,000 donors. It later broke that D'Amico, McClure and Bobbit fabricated the entire story and knew each other for weeks leading up the scam.
"I never ran out of gas before, and my heart was beating out of my chest," McClure wrote on the GoFundMe page. "That's when I met Johnny. ... He told me to get back in the car and lock the doors. A few minutes later, he comes back with a red gas can. Using his last 20 dollars to make sure I could get home safe."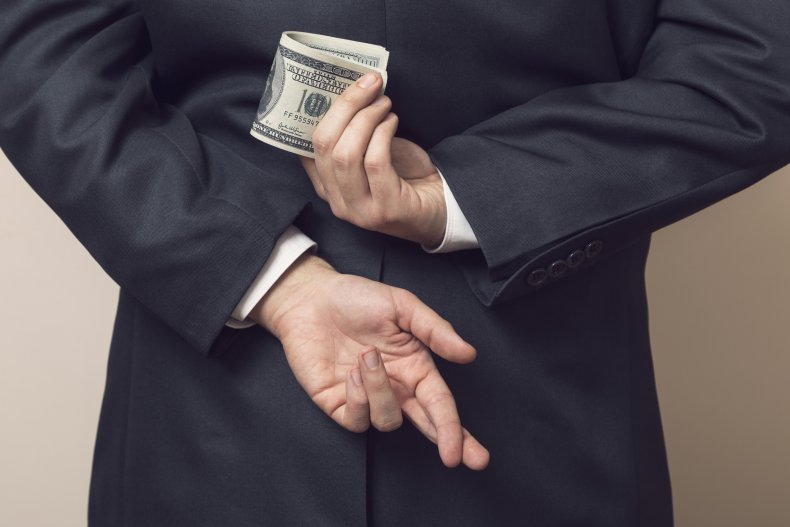 The trio made appearances on Good Morning America and The Ellen Show shortly thereafter. The couple also negotiated a book deal, while Bobbitt battled his nagging drug habit, bought a home, and received a job offer from Amazon, according to reporting by the New York Post. But D'Amico and McClure spent a large chunk of the money on a new BMW, designer shoes, gambling and trips to Las Vegas and Disney World, leaving the homeless veteran with the leftovers: $75,000.
The $400,000 scam was finally exposed when Bobbitt took the couple to court for more money in the summer of 2018. Once investigators got involved, they scanned thousands of electronic records and text messages, eventually figuring out that not only was the entire enterprise unethical—it was illegal, too.
On March 6, 2019, McClure and Bobbitt pleaded guilty to conspiracy to commit wire fraud and money laundering, respectively. McClure agreed to testify against her ex-boyfriend D'Amico in state court and awaits a possible four-year state prison term, according to the statement.
At the time of the release, D'Amico was expected to appear before U.S. Magistrate Karen M. Williams in Camden federal court later on Thursday.