New 'Jumanji' Trailer Will Make You Miss Robin Williams Even More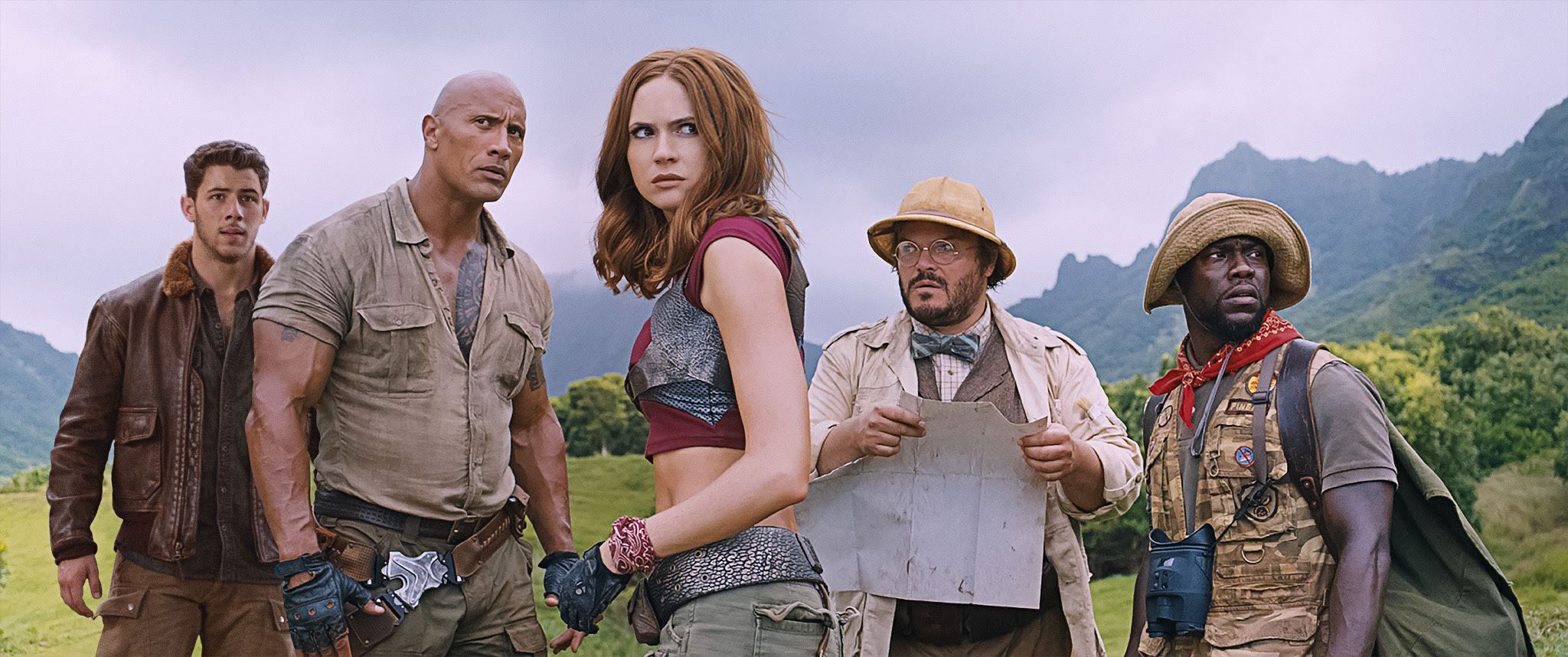 Dwayne Johnson isn't done meddling with your favorite 1990s nostalgia trips: After a dismal attempt at rebooting Baywatch, the actor's next film is a loose sequel to the late Robin Williams' 1995 classic Jumanji.
The first trailer for Jumanji: Welcome to the Jungle premiered Thursday ahead of its December release.
It is a pretty tall order to step into Williams's shoes—the comedian defined much of the family-comedy genre in the 1990s in films like Jumanji, Mrs. Doubtfire and Flubber. But Johnson—also a producer on the new Jumanji —is apparently intent on putting his own spin on as many prolific titles from the Hollywood vaults as possible. (Unfortunately, the horrible reviews for Baywatch haven't deterred him.)
Williams' original Jumanji was adapted from a 1981 children's novel by Chris Van Allsburg. If you've not seen it—and you should rectify that immediately—the story follows a man who becomes trapped in a mystical jungle-themed board game, Jumanji.
But board games are so Nineties so in this new take, four bored teenagers become trapped in a video game Jumanji and must fight their way out. In the game, the teens inhabit the avatars of the game's protagonists, including Johnson's Dr. Smolder Bravestone.
Johnson leads a cast that also features his Central Intelligence co-star Kevin Hart, Karen Gillan and Jack Black. Hart and Johnson showed real chemistry in their 2015 comedy caper, so as skeptical as I am about this movie, it has at least one thing going for it.
Jumanji: Welcome to the Jungle will honor the original film starring Williams, Johnson has said repeatedly. Jack Black, who plays Dr. Shelly Oberon, revealed to The Hollywood Reporter earlier in June just how the two movies will connect: The new characters sucked into the Jumanji game will follow survival tips left behind by Williams's Alan Parrish during his time stuck in the game.
"We're exploring this jungle and trying to conquer the game; it's life or death," he said. "But while we're there, we find clues left behind by [Williams's character Alan Parrish]. He built up a full-blown jungle house, similar to a Swiss Family Robinson situation. It's like he's there helping us without actually being there."
The first trailer for the Sony holiday release also smartly tackles a complaint that deluged social media last September: Karen Gillan's skimpy outfit. The actor's midriff-baring top and shorts were deemed gratuitously sexy, although both Gillan and Johnson assured it served a purpose.
That purpose, it seems, is satirizing the way video games sexualize women. "Why am I wearing half a shirt and short shorts in the jungle?" Gillan's character keenly observes.
I'd like to give Johnson the benefit of the doubt that Jumanji will live up to Williams's legacy, but I'm still stung by Baywatch. And on that note, no one mention the words "Mrs. Doubtfire" to Johnson, please.
Jumanji: Welcome to the Jungle is released December 21