New Jupiter Image from NASA Juno Mission Shows The Planet's Stunning Hues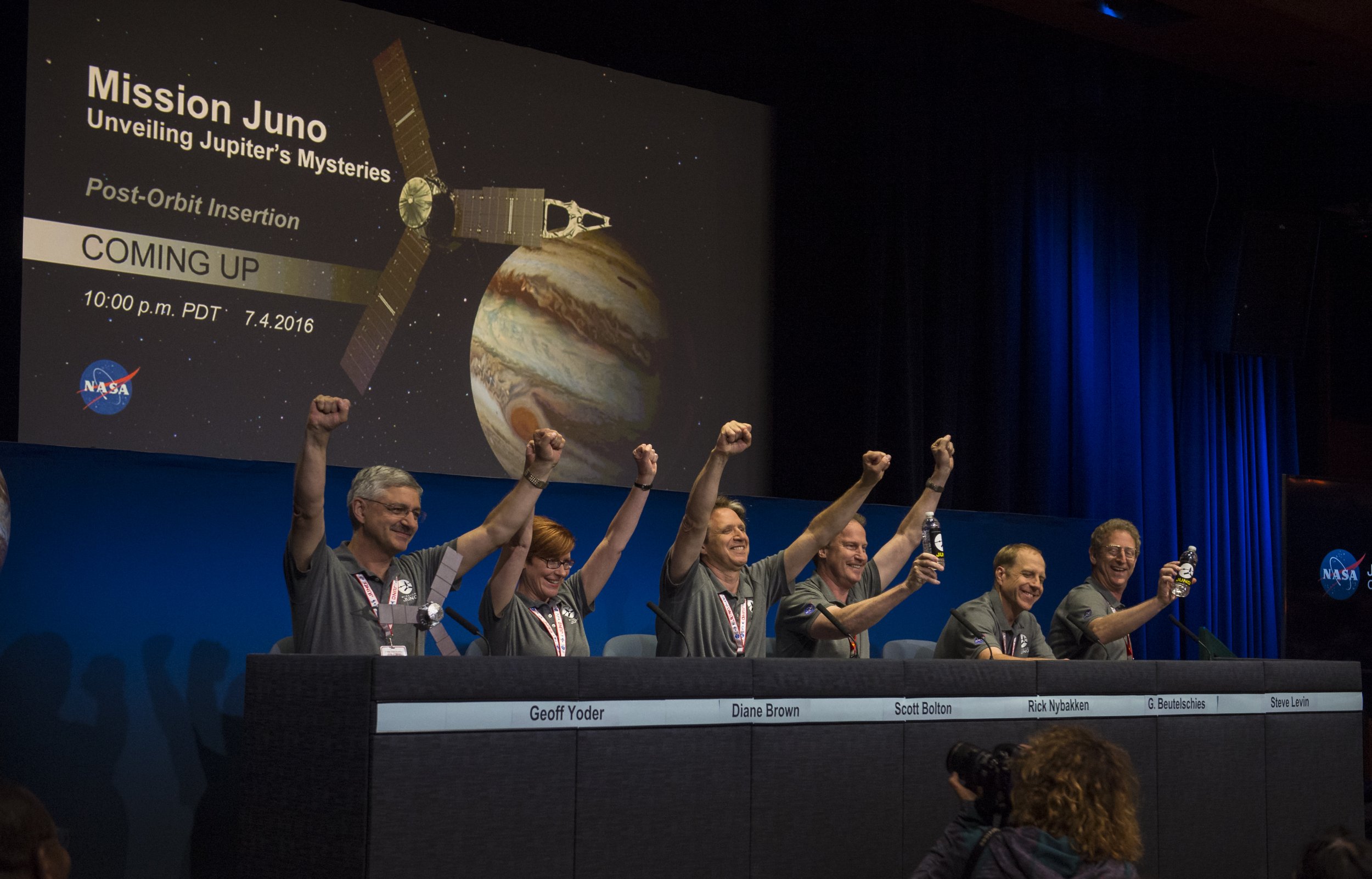 Images sent back from NASA's Juno spacecraft have proved just how magnificent Jupiter, our solar system's largest planet, is. A stunning new photo released by the space agency on Thursday is perhaps the most mesmerizing image yet.
The color-enhanced photo captured on October 24 brings out the planet's striking blue hues. Without knowing what you were looking at, you may even mistake the photo for an oil painting. However, what you're actually looking at are clouds located in the planet's northern hemisphere.
Juno—which was launched in 2011—was about 11,700 miles away from the top of Jupiter's clouds when it took the photo. That's about the same distance between New York City and Perth, Australia, the space agency wrote in a statement. The scale of the image is 7.75 miles per pixel.
A previously released photo, taken just moments after the new image, shows a darker side of the planet's northern hemisphere. The vibrant, swirling clouds are shown in the middle of a storm.
"The storm is rotating counterclockwise with a wide range of cloud altitudes. The darker clouds are expected to be deeper in the atmosphere than the brightest clouds," NASA officials said in the statement. "Within some of the bright 'arms' of this storm, smaller clouds and banks of clouds can be seen, some of which are casting shadows to the right side of this picture — sunlight is coming from the left."
Although Juno was launched back in 2011, it didn't arrive at the planet until about five years later. NASA scientists plan to keep the spacecraft in orbit until July 2018, when the budget expires. Once this date rolls around, scientists can then propose to extend the mission to allow Juno to complete more science orbits.
Previously, Juno was scheduled to complete a burn that would have cut the mission short, but in February, scientists decided to nix the plan.
"Juno is healthy, its science instruments are fully operational, and the data and images we've received are nothing short of amazing," Thomas Zurbuchen, associate administrator for NASA's Science Mission Directorate in Washington, said in a statement. "The decision to forego the burn is the right thing to do – preserving a valuable asset so that Juno can continue its exciting journey of discovery."