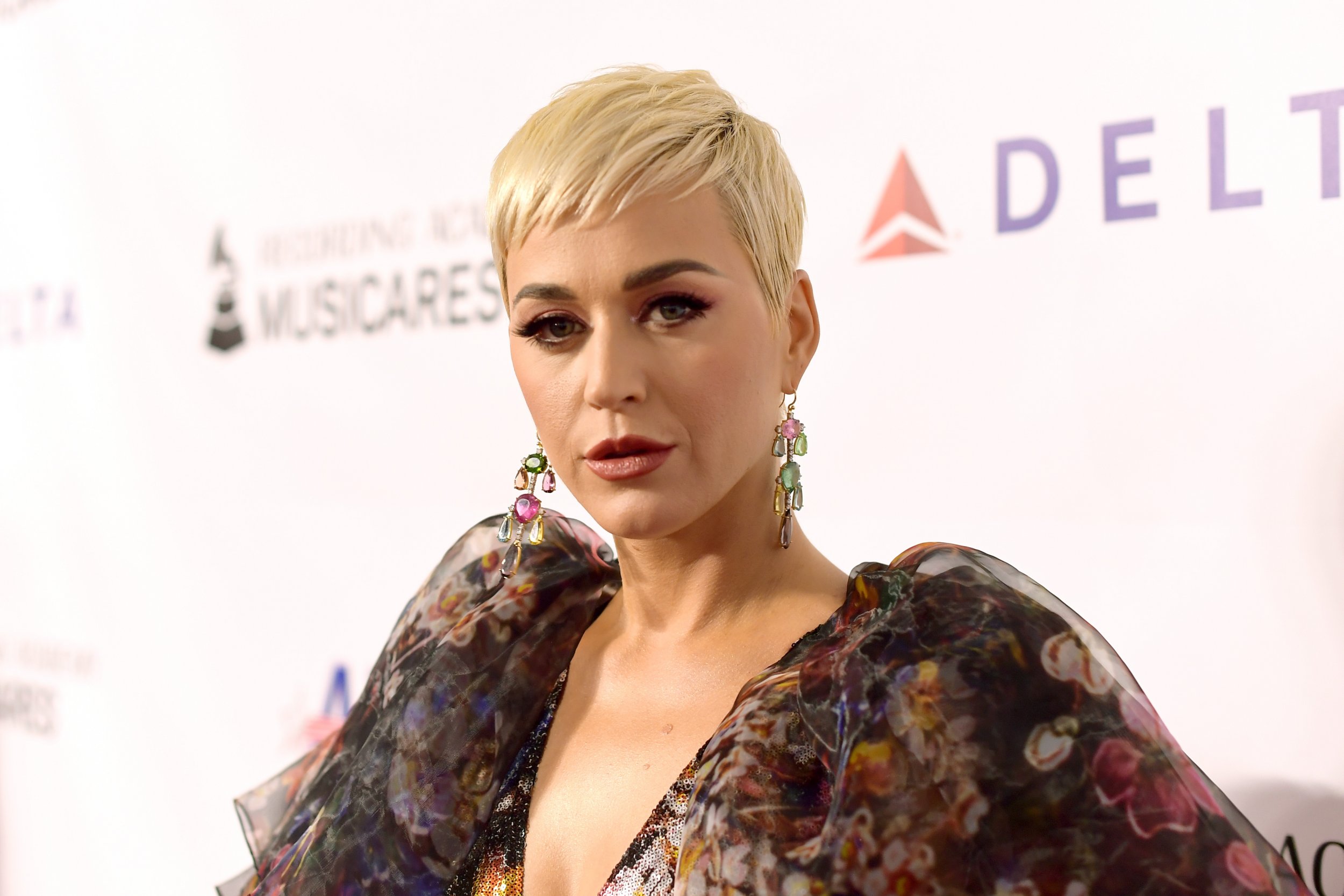 Katy Perry announced her new single, "Never Really Over," will be released Friday, May 31. By all appearances, after getting political on her last album Witness, Perry is returning to her pop roots that made her a superstar, and guess what? We're here for it.
Here's everything we know about her new single, look and forthcoming album.
New single, "Never Really Over"
Perry teased her new single with an Instagram post.
The captain read, "5.31.19 Pre-save in bio. #NeverReallyOver."
Subtle, direct and to the point.
As if that weren't enough, a day later she released a video hinting at what the song will be about.
The video opens on a tree-lined hillside, plush greenery and various people moving about and laying in the grass. Perry herself doesn't show up until mid-way through the 45-second video. A woman reads what sounds like a spoken-intro to the song.
"It's a place where you go to heal your heart and let go of any remnants of energy from older relationships," the voice reads. "A place of tranquility and synchronicity. A place to unite through our broken hearts. A place to learn that there is a push and a pull to healing. And that while sometimes it can feel like those old relationships will never really be over, through the activities and surroundings you'll learn to heal and finally let it go."
OK, let's unpack this. The song is about relationships, something Perry knows a thing or two about. She famously wed (and then divorced) comedian Russell Brand and has been linked to John Mayer, Robert Pattinson and Josh Groban over the years. She is currently engaged to actor Orlando Bloom (the couple met in 2016, broke up in 2017, and then got engaged in 2018). Could "Never Really Over" refer to Perry and Bloom's on again, off again relationship?
New Hair. New Style. New Perry.
Madonna used to be the queen of reinvention, but Perry is giving her a run for her money. Every album Perry reveals a new look and style to match the theme of the album, and her strawberry blond, curly hair on the cover of the "Never Really Over" single is an indication that the pop star has once again reinvented herself.
Also, can we just give some major kudos to Perry's style team? Because she's somehow been able to reinvent herself in a matter of weeks. Just look at her bleached blond, neon outfit look during her "Con Calma" performance with Daddy Yankee during the season finale of American Idol on May 19.
From blond bombshell to earth goddess singing about relationships in an open field? Only Katy Perry can pull that one off.
And of course, there was her iconic chandelier camp look at the 2019 Met Gala in early Mar
When can we expect a new Katy Perry album?
Great question. There's no official word on when a new album will be released, but it's rumored that "Never Really Over" will be the first single off of what will surely be a highly anticipated new album (her first solo endeavor since Witness in 2017, and her sixth career studio album). But even though she hasn't hinted at a new album, you can bet she's going to announce it in an extravagant way.
Perry's new single, "Never Really Over," will be released Friday, May 31.