Proposed Law Would Let Police Arrest People Who Annoy First Responders
Lawmakers in Monroe County, New York, passed a measure on Tuesday that would allow police officers to arrest anybody who "annoys, alarms or threatens the personal safety of an officer," WLNY reported. If convicted, the annoyer could face a fine of up to $5,000 and as long as a year in jail.
The measure passed in a 17-10 vote. It will be sent to the county executive, who will take comments in a public hearing and then consider approving it.
Republican Karla Boyce, who supports the bill, told WROC, "This is about something I thought...did the right thing to protect our law enforcement, EMS and first responders."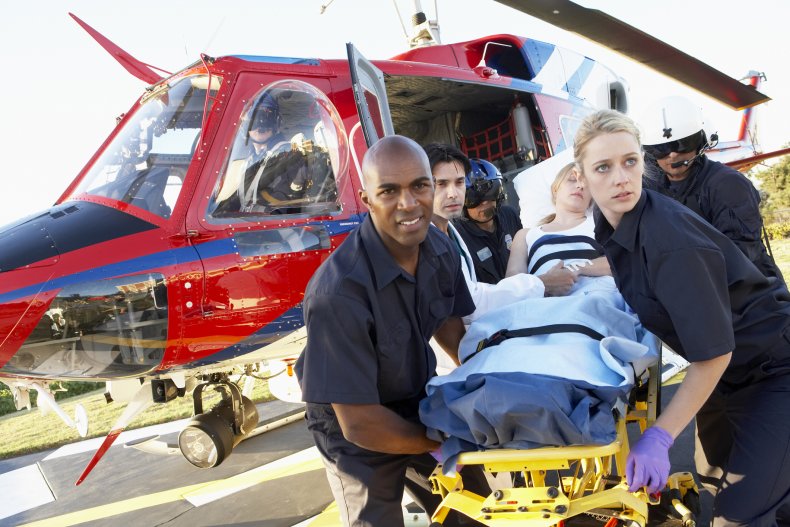 Democratic legislator Vince Felder had a different opinion, telling the station, "There are enough laws, state laws, on the book to protect police officers from assault, from harassment, and really you don't need this law, and I think it's just pandering to somebody."
In response to the measure's passage, Iman Abid of the New York Civil Liberties Union released a statement that said, "Members of the community have every right to challenge police officers, particularly those that engage in unnecessary behavior. At a time when more accountability of police departments is needed, this law takes us incredibly backward."
As written, the language of the measure seems unlikely to stand up to scrutiny under the First Amendment, which protects the right to free speech. The definition of an "annoyance" in particular is broad and hard to nail down.
Several federal court cases have addressed the issue of "contempt of cop," with unanimous rulings saying that disrespecting or challenging police officers is protected speech.
In June 2019, the U.S. Court of Appeals for the 8th Circuit upheld a lower court ruling that Eric Roshaun Thurairajah could sue Louisiana state trooper Lagarian Cross after being arrested for yelling "f--- you" out of his window at the officer.
Cross, who was performing a traffic stop, left in pursuit of Thurairajah and eventually booked him on charges of disorderly conduct. He then sued the officer and the sheriff's department. The officer claimed qualified immunity in the conduct of his position, but the appeals court disagreed and the case will move forward.
Newly elected Monroe County Executive Adam Bello has other issues on his plate right now. Rochester First reports that Republicans in the county's legislature have introduced a measure called the Checks and Balances for Legislative Equality Act of 2019. The CABLE Act would drastically reduce the powers of the county executive's office.
Under the CABLE Act, Bello will no longer be able to set county salaries or create new positions in county administration. In addition, his spending authority without legislative approval will be dropped to $5,000 from $20,000.
Republicans introduced the measure just a week after Bello won the seat in a race against incumbent Cheryl Dinolfo. Her term ends January, and she will be able to sign the bill into law before she leaves office.