New Law Sets Bar for Sexual Consent on California's Campuses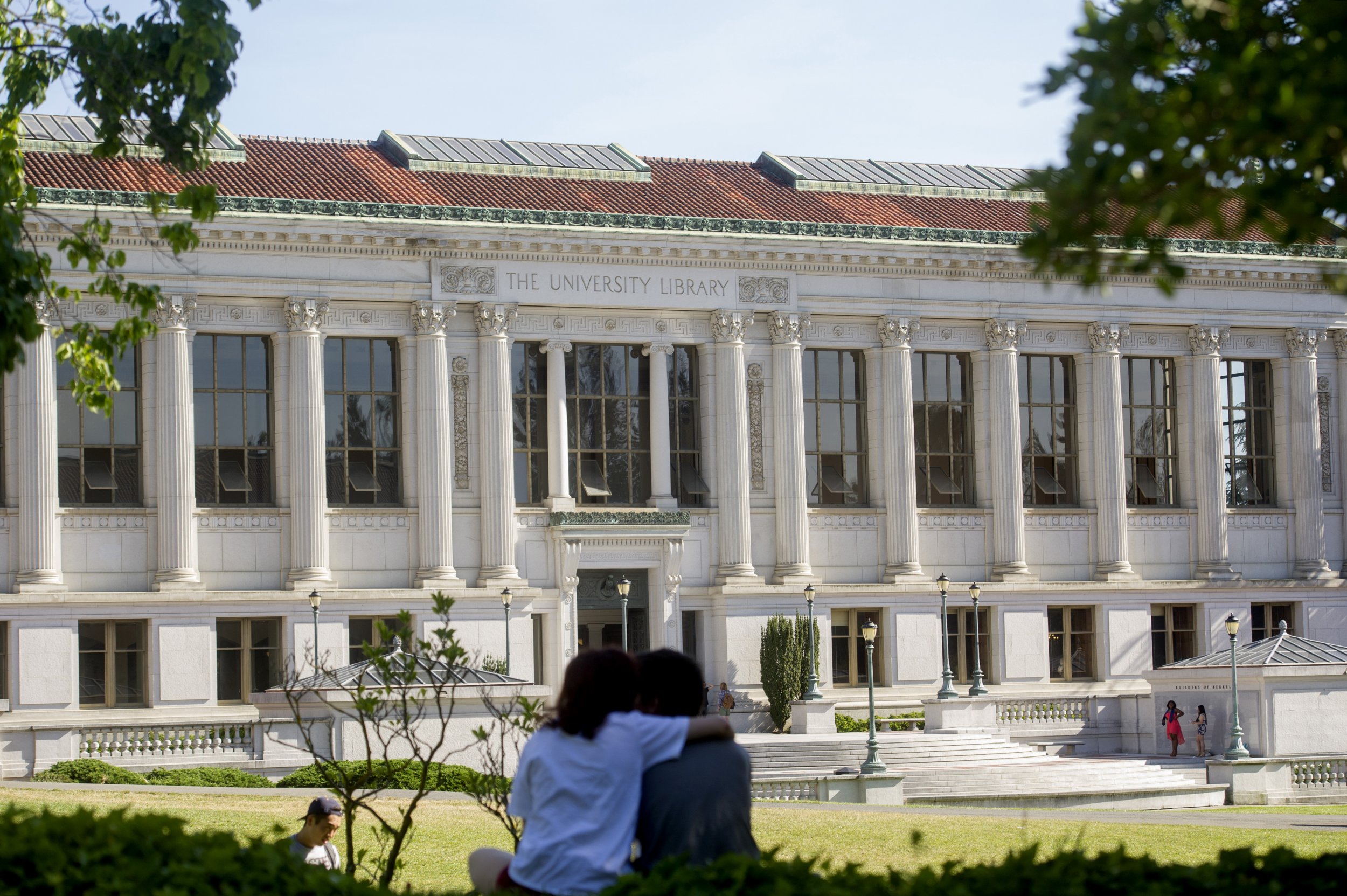 California's latest attempt to combat sexual assault on campus is a new law that sets the bar for sexual consent, commonly referred to as the "yes means yes" rule.
The bill was signed into law by California Governor Jerry Brown Sunday and requires "affirmative consent" and other policies to be adopted by higher education institutions that are recipients of state funds for student financial assistance. The bill had previously passed the Senate and Assembly in August.
Advocacy groups celebrated the bill's passing, which affects community colleges and the California State University and University of California systems.
The bill "is a significant victory for survivors and students," Dana Bolger, co-founder of Know Your IX, a survivor-run campaign to end campus sexual violence tells Newsweek in an email. The group educates students of their rights under Title IX, which calls for gender equity in every education program that receives federal funding.
Bolger hopes the bill will be replicated elsewhere. "Affirmative consent should be the law of the land all across the country, no question," she writes.
The state stipulates consent as "affirmative, conscious and voluntary agreement to engage in sexual activity," according to the text of bill SB 967, which was introduced by state senators Kevin De Leon and Hannah Beth Jackson in February.
"Lack of protest or resistance does not mean consent, nor does silence mean consent. Affirmative consent must be ongoing throughout a sexual activity and can be revoked at any time," the bill reads. "The existence of a dating relationship between the persons involved, or the fact of past sexual relations between them, should never by itself be assumed to be an indicator of consent."
"This bill makes it crystal clear that the absence of that 'no' isn't a 'yes,'" writes Bolger, a graduate of Amherst College.
The law also says that an individual is unable to consent if asleep, unconscious, incapacitated due to drugs or alcohol, or unable to communicate due to a mental or physical condition.
"There are many victims of sexual assault who are incapacitated, who are in shock," Casey Corcoran, program director at the San Francisco–based Futures Without Violence, a nonprofit dedicated to ending violence against women and children, tells Newsweek. They "never actually say no but certainly have never consented to sex with their attacker."
Corcoran says the new law sends a message that "if we use a 'no means no' standard, that's not enough."
Some critics of the bill, like Joseph Cohn, legislative and policy director of the Foundation for Individual Rights in Education (FIRE), have raised concerns over implementing affirmative consent. He has called it "a confusing and legally unworkable standard for consent to sexual activity," in a FIRE blog post, and said that it would be nearly impossible in practice for accused parties to prove consent "shy of having it videotaped."
Affirmative consent is just one of several requirements listed in the bill. Schools will also have to adopt "detailed and victim-centered policies" to tackle sexual assault, stalking and domestic violence, according to the bill.
These include policies that address issues of privacy and confidentiality, how to handle to handle interviews and work with law enforcement, and trauma-informed training for staff involved in investigations.
Schools will have to work with existing organizations on and off campus, where they can refer students for counseling, health and mental health services, legal assistance, and victim advocacy and support.
Finally, the bill requires schools to engage students in comprehensive prevention and outreach programs, which must also be part of every incoming student's orientation.
This last requirement is crucial, says Corcoran, because the first semester at college can be the most dangerous time for sexual assault.
According to the Committee on Sexual Assault Prevention, students, especially first-year women "are most at risk to experience rape or sexual assault from the first day of school until Thanksgiving," a period many refer to as "The Red Zone." Futures Without Violence has started a campaign called "The Other Freshman 15," which raises awareness about the dangers during a student's first semester, or 15 weeks, of school.
Advocates hope the bill will have impact nationwide. "I hope that it will continue to generate a dialogue both in California and nationally and that it will continue to facilitate a culture change in how we think about consent," says Sofie Karasek, a senior at the University of California-Berkeley.
Karasek, who spearheaded Title IX and Clery Act complaints against Berkeley, says schools need to educate students about what consent looks like through sustained outreach and concrete examples.
"Showing students different ways of communicating is a really good way to demystify this process," says Karasek, who recently gave mini consent workshops outside of a party. She was surprised by some students who had never thought about ways they could explicitly ask for consent, like "Is this OK?" or "Do you want to have sex?"
Futures Without Violence's Corcoran tells Newsweek that California schools will serve as laboratories for new policies like affirmative consent, showing what works and what needs to be added, changed, and potentially replicated outside the state.
"These are steps in the right direction," Corcoran tells Newsweek. "They may not always be perfect, but we're moving in the right direction."