A New Law Threatens to Strangle Civil Society in Thailand, and Beyond | Opinion
Across the globe, authoritarian rulers are increasingly targeting civil society. In Russia, the government has stigmatized dozens of NGOs as "foreign agents", while India has sought to cut off funding to groups including Greenpeace and Mother Teresa's children's charity. In Hong Kong, activists face the choice of exile or self-censorship as a Beijing-led crackdown intensifies.
Sadly, Thailand is now looking like the next country to join this race to the bottom.
In January this year, the cabinet approved the draft of a wildly new repressive law on civil society. If, as is expected, the law is soon approved by parliament, it is no exaggeration to say it could mean the death of Thailand's vibrant civil society scene. The consequences for human rights in Thailand, and the wider region, would be severe.
The government's push for a new NGO law has not come in a vacuum. In 2019, quasi-democratic elections brought a new military-aligned government to power, led by former junta Chief General Prayuth Chan-ocha. Since then, authorities have launched a sweeping crackdown on dissent, not least to quell mass protests led by students who demand democratic reform.
The new law, the Operation of Not-for-Profit Organizations Act (the "NGO law"), has been in the works since at least since 2015. The very first draft was actually developed with good intentions and in collaboration with civil society, but in June it was effectively "hijacked" by the regime and turned into a tool purely to control and criminalize NGOs.
The draft that was approved by the cabinet a few weeks ago is hugely problematic. It would impose sweeping restrictions on the non-profit sector, with far-reaching consequences for the fundamental freedoms of speech, assembly and association.
For one, the law takes a cue from Russia and India by placing broad restrictions on organizations receiving foreign funding. This is not only against international law, but also feeds into harmful and false conspiracy theories that human rights activists in Thailand are in fact "foreign agents" looking for regime change. There are at least 85 foreign organizations in Thailand that would be directly affected by this as well as many national ones—including even small, community-based groups—that rely on foreign funding. This threatens to cut off much-needed development aid, including through U.N. agencies.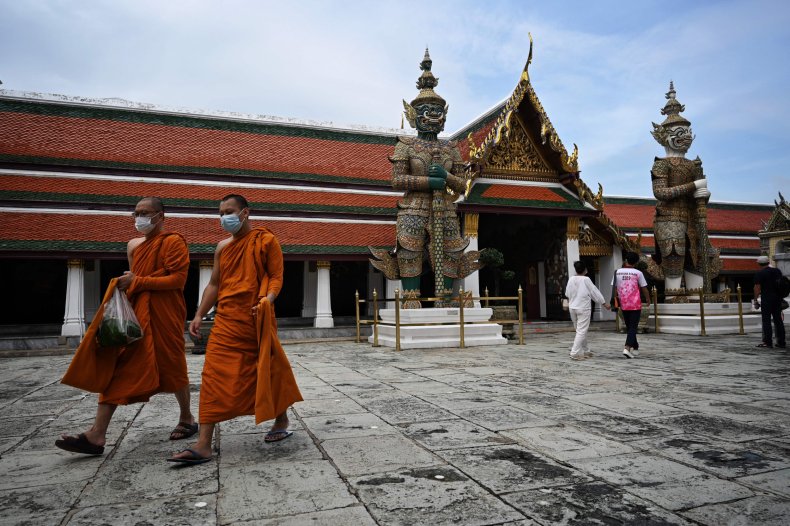 Some parts of the draft border on the ridiculous. One section bans any work that affects "good morals" or the "happy normal existence of other persons." These terms are so vague that they in practice means that almost any work by an NGO could be construed as criminal. The law also hands authorities' broad powers to survey the work of CSOs (civil society organizations), including to raid offices and confiscate property without a warrant. Finally, it requires virtually all nonprofit groups—no matter how small—to register with the Ministry of Interior, or face a potential 5-year jail sentence.
While the law threatens civil society as a whole, there is no question that the government has human rights NGOs in the crosshairs. In November, Prime Minister Prayuth ordered police to investigate if Amnesty International had "undermined national security," which could lead to it being kicked out of the country.
National Thai NGOs working on human rights are also at real risk, including my own, the Cross Cultural Foundation. For decades, we have been one of the few groups present in Thailand's Deep South, where the government has fought a decades-long separatist insurgency. Security forces have created a climate of fear where they routinely detain people without charge and use torture to extract confessions, or worse. This is a region where NGOs have been tightly controlled by the authorities for years, including a long-standing requirement that all foreign funding is channeled through the local government, while the military in practice demands close control of what international donors do.
Worryingly, the NGO law does not just threaten civic space in Thailand, but also in Southeast Asia as a whole. Bangkok has long been known as the "Geneva of Asia," a hub for foreign embassies, the U.N. and NGOs. It has also been a relative safe haven for those escaping even more repressive regimes in neighboring countries. Since the bloody military coup in Myanmar in 2021, scores of activists have fled to Thailand to avoid arrest or death. With civil society in Thailand strangled, this lifeline risks being cut off.
But there is still hope. The draft NGO law will go through another round of consultations before it is sent to Parliament for approval, likely in March at the latest. As civil society activists, we will do everything we can to at least stall the law's passage until it has been dramatically revised. Thailand deserves a law that protects and enables civil society to thrive, not one that tries to criminalize it.
We not only need the international community's help to achieve this. We urge governments, in the region and beyond, to push the Thai government to immediately scrap any plans to make this hugely repressive law a reality. The stakes are too high for human rights not to, both in Thailand and in the wider region.
Pornpen Khongkachonkiet is the director of the Cross-Cultural Foundation Thailand.
The views expressed in this article are the writer's own.