Days after a federal judge in Georgia ordered the state to stop using its outdated voting system, a new lawsuit may force the state to scrap its $107 million replacement as well.
In the 153-page ruling released Thursday, Judge Amy Totenberg called Georgia's 17-year-old voting technology "seriously flawed, and vulnerable to failure, breach, contamination and attack." Voter advocates believe the new system could be too.
Last month, following years of accusations and lawsuits, the state signed a contract with Dominion Voting to supply 30,000 new voting machines that will print out paper ballots, and hopefully make Georgia's election results more verifiable.
But the lawsuit filed yesterday says Dominion's ballots may not do enough to prevent election fraud, according to a report by The Atlanta Journal-Constitution.
Georgia's election system has faced multiple lawsuits since 2017, when the Department of Homeland Security announced that Russian hackers had sought to interfere with voting systems in 21 states during the 2016 presidential election. Though Georgia officials denied that they were among the states targeted, their claims turned out to be false.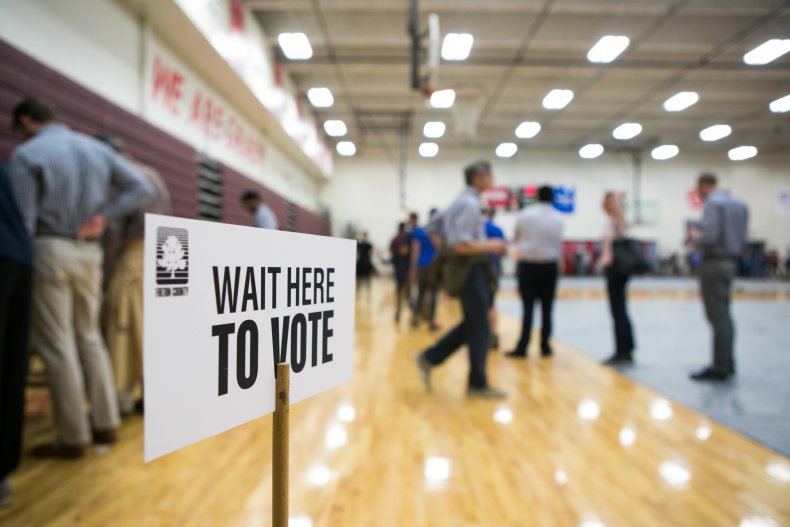 The state faced renewed scrutiny following its 2018 gubernatorial elections, when Georgia Election Commissioner Brian Kemp beat Democratic candidate Stacey Abrams. Kemp resigned his role as election commissioner two days after the election.
Abrams went on to found a non-profit, Fair Fight Action, and filed a lawsuit against the state board of elections citing voter suppression tactics including "voter purges, registration applications put on hold, Election Day troubles at predominantly non-white voting precincts, and problems with voters' absentee and provisional ballots" according to reporting by Vox.
Voters in Georgia currently exercise their voting rights via a digital Direct Recording Electronic (DRE) voting system.
According to the National Conference of State Legislatures, "A DRE records the individual votes and vote totals directly into computer memory and does not use a paper ballot." While other states that use DREs provide voters with a receipt confirming their vote, Georgia does not.
The proposed solution would have Georgia voters enter their selection on a tablet and then print out a paper ballot with their vote embedded in a barcode. The catch, according to the newest lawsuit, is that voters could not review their ballots to make sure their vote matches what they selected on the screen.
A quote from the complaint cited in the Journal-Constitution report states, "No elector can visually review and confirm whether the bar code accurately conveys their intended selections."
The state will have to justify the new system before voters return to the polls for the Georgia presidential primary on March 24, 2020.