New Lincoln Project Ad Targets Ohio Voters After Trump Calls for Goodyear Boycott
A new video released by the Lincoln Project targets Ohio voters while criticizing President Donald Trump's recent call to boycott Goodyear Tires.
"Ohio knows it's a good year to vote out Donald Trump," the Lincoln Project wrote as the caption to their new video. The video references Ohio voters as it is home of Goodyear Tires, an Ohio-based company the president Trump recently criticized.
As the video begins, the narrator discusses the ongoing novel coronavirus pandemic, saying, "172,000 dead from COVID."
"Millions unemployed facing foreclosure, evictions, and losing health coverage," the narrator says as the video shows a screen that reads, "another 35,000 file for unemployment in Ohio."
The narrator then goes on to discuss how the pandemic is impacting Ohio residents, and brings up Trump's recent tweet telling Americans not to buy Goodyear tires.
"Times in Ohio are getting tough. Donald Trump is making it worse; demanding a boycott to put Goodyear out of business," the narrator says. "That's 3,300 union jobs. Jobs that sustain families all over Ohio. Why? His feelings got hurt."
On Wednesday, Trump tweeted "Don't buy GOODYEAR TIRES - They announced a BAN ON MAGA HATS. Get better tires for far less! (This is what the Radical Left Democrats do. Two can play the same game, and we have to start playing it now!"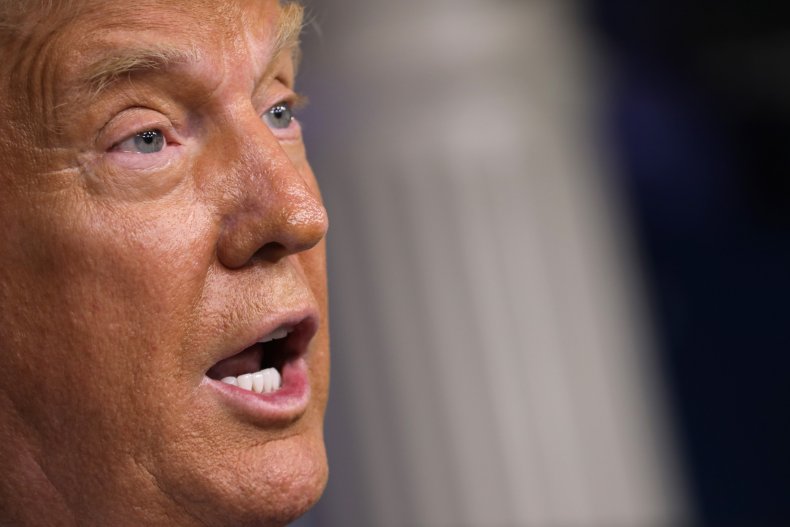 His tweet come shortly after the company received severe backlash from Trump and other Republicans following a report from a local news outlet that showed a Goodyear plant in Topeka, Kansas, providing a list of "unacceptable" clothing and apparel as the company's dress code. Some of the unacceptable items included clothes with messages such as "Blue Lives Matter," "All Lives Matter" and "MAGA" – referencing Trump's campaign slogan, "Make America Great Again."
The report also showed clothes featuring "Black Lives Matter" as acceptable under the company's dress code.
In response to the criticism and backlash from Trump and others, Goodyear's chairman, CEO and President Rich Kramer issued a statement on Twitter, saying that he wanted to "clear on record" the report from the factory in Topeka.
"I deeply regret the impression it has created and want to clarify Goodyear's position," Kramer wrote. "First, to be clear, Goodyear does not endorse any political organization, party or candidate."
"Second, Goodyear strongly supports our law enforcement partners and deeply appreciates all they do to put their lives on the line each and every day for our communities," the statement continued. "We have proudly supplied tires to police and fire personnel for more than 100 years and that relationship is foundational to our company."
In an emailed statement, Erin Perrine, director of press communication for Trump's campaign dismissed the latest ad from the PAC.
"This is the swamp – yet again – trying to take down the duly elected President of the United States. President Trump is the leader of a united Republican Party where he has earned 94% of Republican votes during the primaries – something any former president of any party could only dream of," the statement read.
The Lincoln Project was formed in late 2019 by a group of current and former Republicans. According to the PAC's website, the goal is to "defeat Donald Trump and Trumpism."