Just when you thought the United Nations could not stoop any lower in its relentless antisemitism, this past week, it reached a new despicable low, with obscene antisemitic comments made by a U.N. Human Rights Council official, alleging "the Jewish Lobby" controls social media.
The man behind the remarks, Miloon Kothari, was one of three individuals appointed to the Navi Pillay-led open-ended 'Commission of Inquiry' against Israel last year.
Created purportedly in the wake of the 2021 conflict between Hamas and Israel, to investigate supposed "underlying root causes" of the Israeli-Palestinian conflict, the resolution establishing the commission did not even mention Hamas, a U.S.-designated terror group sworn to Israel's destruction, which fired almost 4,500 rockets at Israeli civilians.
From the very beginning, it was evident that this was no more than a kangaroo court, where the Jewish state's guilt was already predetermined before the ink on the resolution establishing the commission was even dry.
Before his appointment, Kothari already had a long-standing predisposition against Israel, having previously accused the country of "ethnic cleansing" and "massacres."
This kind of blind bias is a direct and flagrant violation of the UN's very own Rules and Guidelines on Commissions of Inquiry and Fact-Finding Missions, which state that "Members should, in all cases, have a proven record of independence and impartiality."
Kothari should not have seen the light of day at the council.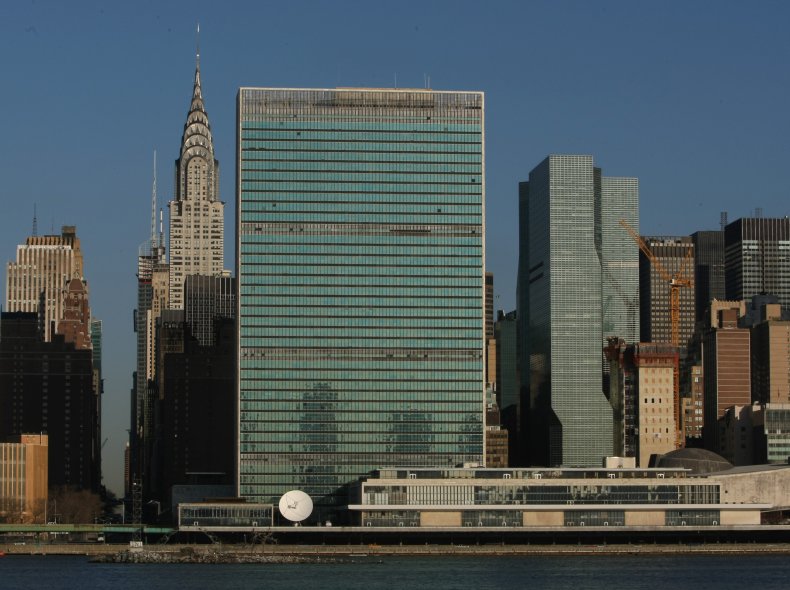 In any democratic court of law, a judge exhibiting such blatant lack of impartiality would never have been appointed in the first place. But at the U.N., it looks like you get promoted and rewarded for exhibiting antisemitism and hostility towards Israel.
In case there was any doubt as to where Kothari stood, last week in an interview, he revealed himself in claiming "the Jewish lobby" controls social media and that "a lot of money is being thrown in to try to discredit us." These age-old antisemitic tropes are right out of the notorious 'Protocols of the Elders of Zion' and a flagrant violation of the International Holocaust Remembrance Alliance's working definition of antisemitism, adopted by the U.S. State Department and more than 35 countries.
Kothari then went further and questioned why Israel is even a member of the United Nations.
Instead of showing principled leadership and publicly rebuking Kothari's inexcusable comments, Pillay, the commission's chair, defended him and then had the audacity to deflect the blame on Israel.
Pillay herself has displayed a long-standing bias and virulent hostility towards Israel, having already accused the Jewish state of 'apartheid' and expressed support for the racist Boycott, Divestment and Sanctions (BDS) Movement.
In January this year, during an International Holocaust Day address, U.N. Secretary-General Antonio Guterres expressed alarm about the "startling regularity with which conspiracy theories devolve into heinous antisemitic tropes." Yet the secretary-general has been deafeningly silent as one of his own officials now expresses a conspiracy theory rooted to the core in Jew hatred, while another defends those very same antisemitic tropes.
Instead of sending a clear message that the U.N. will not tolerate antisemitism, the U.N. is instead sending a message that it will not tolerate Jews.
On the opposing side of Pillay and Kothari are a host of democracies, with over a dozen countries, led by the United States, having already unequivocally condemned Kothari's antisemitic comments.
However, condemnations alone, while important, are not sufficient.
Kothari's accusations, which are replete with age-old antisemitic tropes, and Pillay's shameful defense of him, only underscore the gross illegitimacy and bias of this one-sided commission against Israel, which should be immediately and permanently disbanded.
Congress, meantime, should pass legislation ensuring that no U.S. funding goes towards this sham of a commission. In fact, there is already bipartisan legislation put forward to withhold $1 million in funding, which is the U.S. share of the commission's budget. The commission members should also be denied visa entry into the United States, where they propose to lobby Congress for support, to advance their racist objectives.
In re-entering the U.N. Human Rights Council, the Biden Administration admirably sought to reform the body from within. A year later however, the council counts gross human rights abusers like China, Cuba and Venezuela among its members, while the pathological Israel obsession and Jew hatred has only intensified.
One needs to ask, therefore, is it time to discard the notion that the U.S. (or anyone for that matter) can influence the council for the better, and withdraw from this irredeemably antisemitic, anti-democratic body of hate.
Arsen Ostrovsky is an international human rights attorney and CEO of The International Legal Forum. You can follow him on Twitter: @Ostrov_A
The views expressed in this article are the writer's own.