A New MacBook Air and Undo Send: 5 Important WWDC Announcements From Apple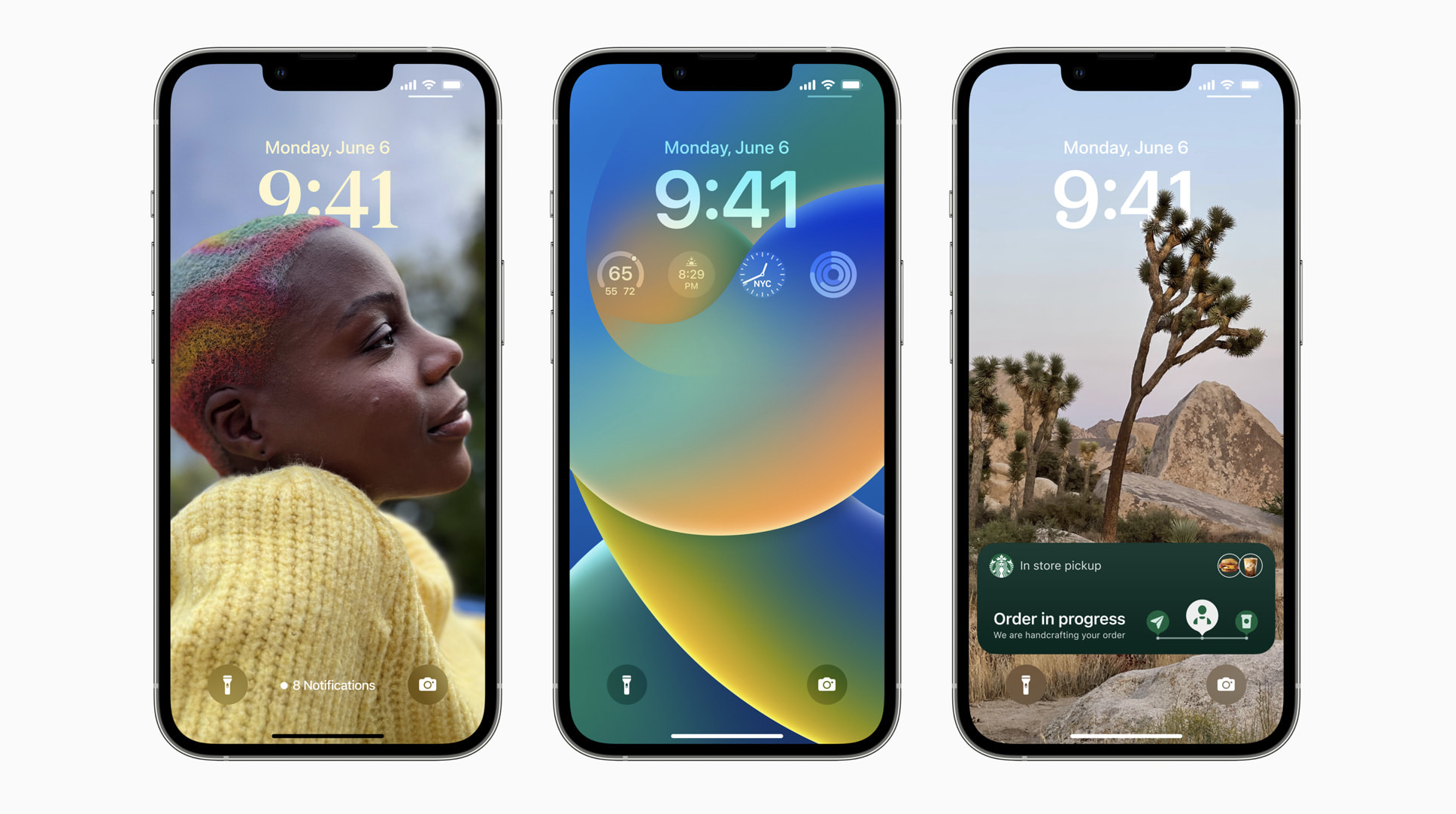 Apple's World Wide Developer's Conference primarily caters to its developers, the people creating applications for its devices. That's why today, during its keynote, the company spent a good portion of time talking about all the application programming interfaces (APIs) its 34 million registered Apple developers will be able to use as part of its upcoming software features. Apple also showed off its new Developer Center building on its campus in Cupertino, California.
But Apple also talked about plenty of consumer-facing software and services. Its new iPhone operating system, iOS 16, will get enhancements around customization and Messages. The Apple Watch also got some substantial tweaks that should make the wearable device even more helpful in the area of health. Of course, another notable announcement was the new MacBook Air laptop that comes in fresh, new Starlight and Midnight colors.
The new operating systems for your Apple devices won't officially ship until the fall, but there's still plenty to glean from what Apple is sharing today. Let's parse the most important information mentioned. Here are the top five takeaways from this year's WWDC.
The M2 Processor Is Here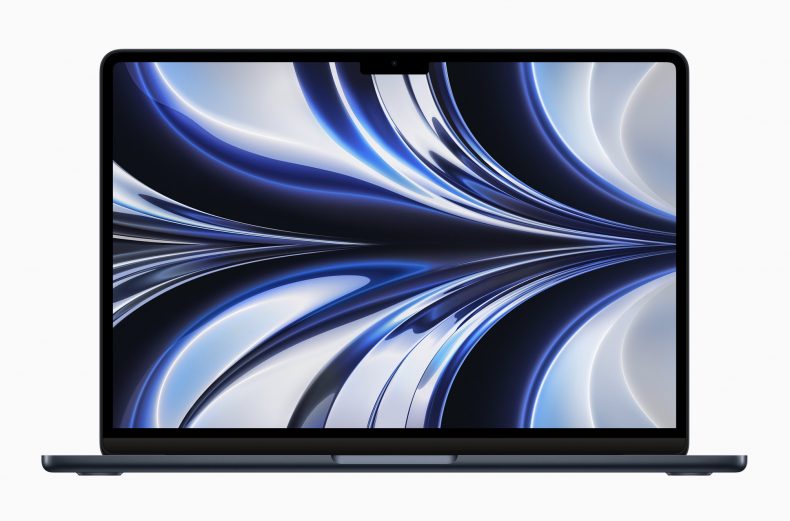 The new MacBook Air is hard to ignore with its all-new design—and the addition of its Starlight and Midnight colors. The computer that so many people rely on isn't only getting a new exterior design, with MagSafe charging and a 1080P HD camera, it's also getting new guts inside. The real story of this new MacBook Air is its M2 processor.
Apple's M1 processor provided a foundation for its devices for nearly two years. Now we're getting a look at what the company has in store for the next phase of its in-house silicon chips. The M2 allows for more RAM (up to 24GB of unified memory) and faster throughput, but it also helps with more efficient battery usage (18 hours of video playback).
The M2 processor is 18 percent faster than the M1 for CPU-intensive tasks and 35-percent faster for graphics processing unit (GPU) tasks. The new MacBook Air will be available in July, starting at $1,199. A new entry level MacBook Pro will also get the M2 processor and start at $1,299 when it goes on sale later.
Speaking of the Mac, macOS 13 (Ventura) is getting some enhancements, as well. Stage Manager is coming to the Mac for dealing with open windows. The software feature acts as a sidebar to move between different active apps.
The iPad Is Now (More of) a Computer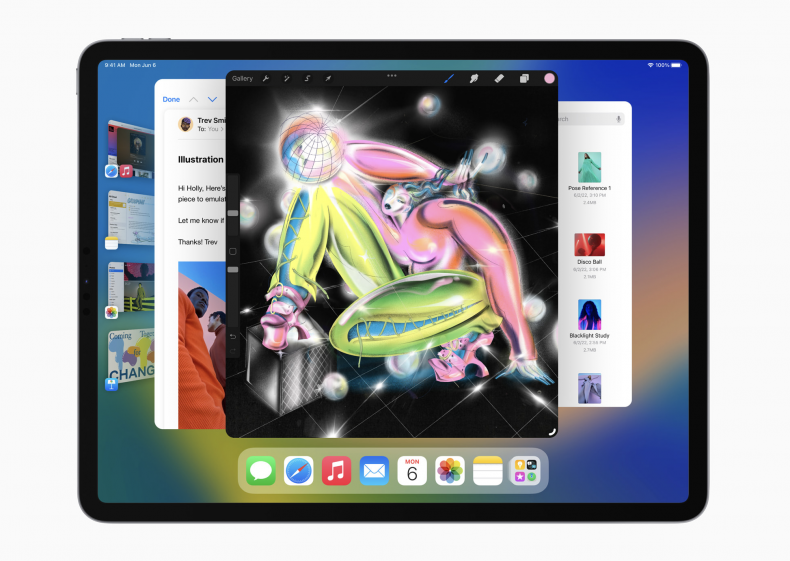 Speaking of Stage Manager, it's one of the big enhancements coming to the iPad. Its ability to resize app windows and use an external monitor will help power users utilize the iPad Pro even more like a laptop or desktop computer. Until now, the iPad was limited by its operating system to handle all the computer tasks people wanted it for. Stage Manager with multitasking improvements will go a long way in letting people use the device for simple or advanced tasks.
There are even more cutting-edge features coming to the iPad in the form of collaboration, working on documents simultaneously, and in-app toolbar customizations. Will more people begin using an iPad as their main or sole computer? It's hard to say. But with this latest software update, that possibility is at least easier to conceive of than it has been in the past.
iOS 16 Is Getting Personal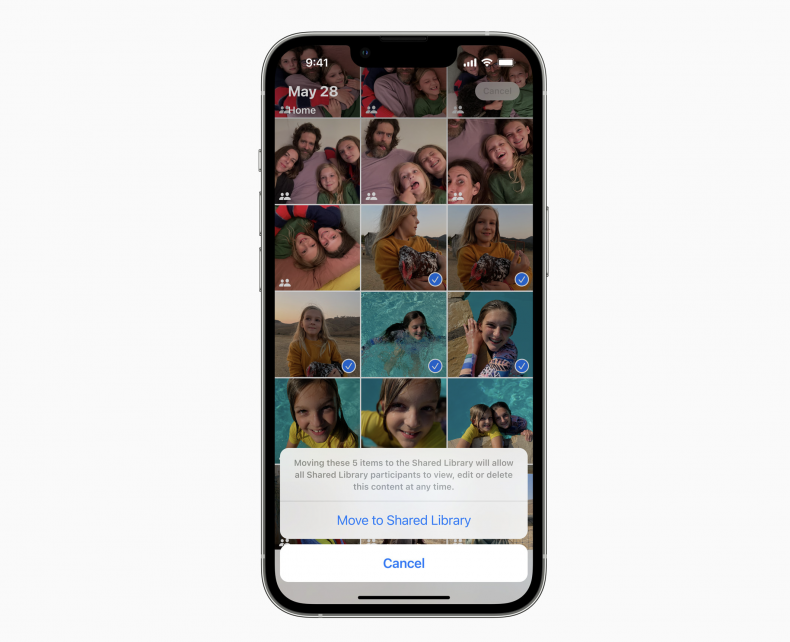 The heart of the iPhone is its operating system, and so anything that is updated is a big deal. This year iOS 16 is getting several notable enhancements coming in the form of personalization and sharing. The iPhone's lock screen will get widgets, editable fonts and colors, as well as the ability to automatically change lock screen pictures throughout the day.
Apple is often criticized for its lack of user-controllable features, but with its new lock screen, it is providing more personalization than ever before. The widgets that appear on the lock screen may even be a hint of what's to come in a new iPhone later this year—in the form of an always-on phone display the way Apple Watch currently works.
The Messages app in iOS 16 will get the ability to edit sent messages and retract sent messages, as well as mark read messages as unread. These small tweaks should provide big improvements for how people communicate with each other.
If you have a family iCloud account setup, the new shared iCloud photo library will be a big deal. It allows you to exchange pictures with predefined people the moment you take the photos and more.
Apple Watch Is Running Faster Into Health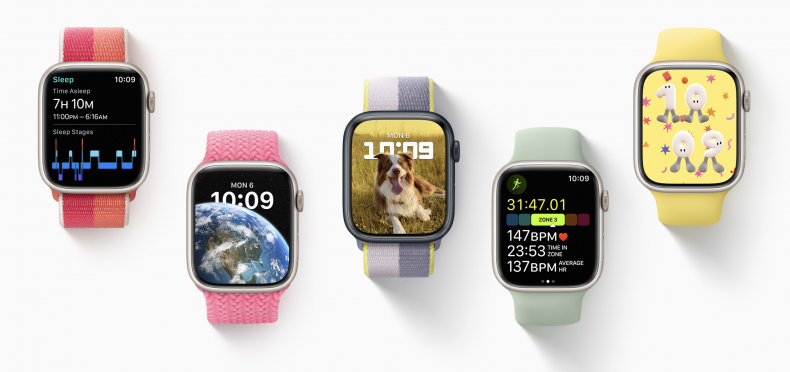 All throughout the WWDC presentation, it was clear that health in all forms is an important area of focus for Apple—especially on Apple Watch.
One of the ways health is being addressed is with the existing ECG app. It will no longer only detect atrial fibrillation, but it will soon measure the length of time a person is in atrial fibrillation with AFib History. The feature will also be visible within the Apple Health app on the iPhone, so people can better share the data with a doctor if needed.
Medications app is a new way to track prescription medicine and vitamin schedules. There's no longer any need to set timers or Reminders for taking pills. Medications can display and track when medication is taken from your wrist using Apple Watch complications. This new app goes beyond schedules, however, and Medications allows the ability to see drug interactions and if you've added multiple drugs that could conflict with each other in some way.
With new running metrics coming to watchOS 9, runners will have also access to advanced training features like stride length, ground-contact time and vertical oscillation. You also will be able to set new alerts to let you know if you're keeping the pace and running style you intend to while exercising.
The Home and Car Are Important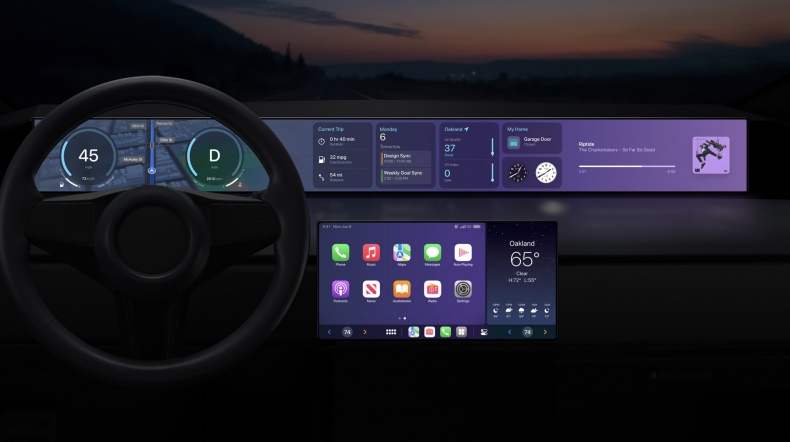 Mixed in with all the announcements was mention of HomeKit and CarPlay. Apple talked up its involvement with Matter, which is the forthcoming smart home platform that connects devices from most top-tier manufacturers. Apple's committing to Matter means that lots of devices from Google, Amazon and others will work seamlessly across your home. Apple will also be updating its Home app to be easier to use with modern smart homes.
In a bit of a surprise, Apple showed off a sneak peek of a future version of CarPlay. This future version not only controls the media playback and navigation but also taps into all aspects of the car for customization buttons across the dashboard.
There have been rumors that Apple is developing its own self-driving car, and this future interface really looks like it could be part of that project coming to life. Of course, don't expect to see this advanced CarPlay until late 2023.