The New Magic of Vintage Ralph Lauren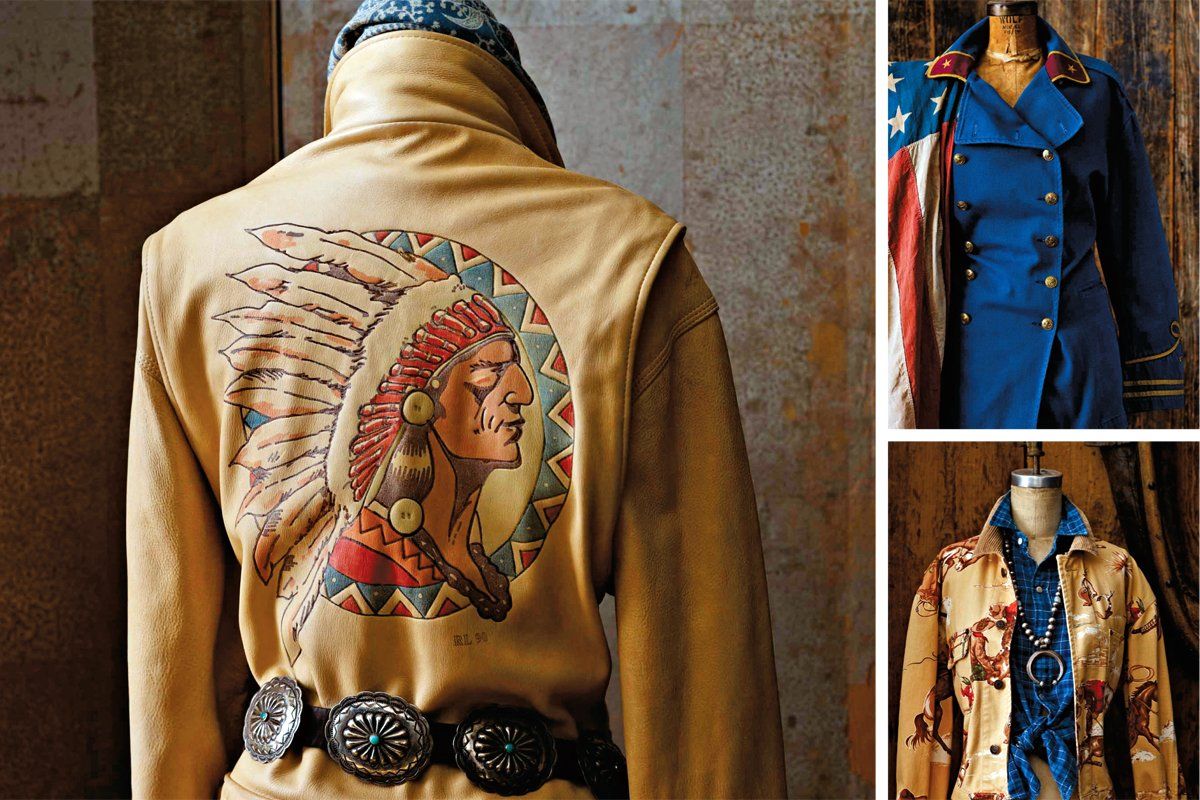 Sitting in a deluxe meeting room in an office in midtown Manhattan, David Lauren, an executive vice president of the Ralph Lauren Corp. and second son of the famous designer, does something you wouldn't expect of a fashion executive: he reveals that the elegant suit he has on—double-breasted and wide-lapelled in navy-blue wool, worn with a pin-dotted tie—is in fact 20 years old. He's not begging for a raise or showing off his thrift. He is demonstrating a truth about this moment in world culture: that the old is new and the new looks old and there's no need to choose between them—and that his company is on the crest of this cultural wave. The suit was designed by his father, and any wear that it's showing after all these years is like "the patina of a great pickup truck," he says, since the brand "is always rooted in the classics—it's about history."
That is, Ralph Lauren's fashion has what audiences want these days, in any art form. Painters are busy making abstractions with roots in the 1950s. Musicians can hit it big with songs that would have been at home in Liverpool in 1963 or Memphis in 1933. And David Lauren's 1990s suit looks perfectly up to date, maybe because its style points even further back, to the 1940s. Vintage Lauren pieces are so much of this moment that they're getting an entire website to themselves, curated by the company that made them, and due to go live on Nov. 15. "RL Vintage," as the project is called, will be "a shoppable museum of our archive," says Lauren fils, who is 41. The site will present luscious photos of classic pieces from years past, along with explanations of their origins. (David Lauren calls the approach "merchantainment.") Each season, the site will focus on a single theme chosen from four decades of Ralph Lauren creations, and Web surfers will be given the chance to buy vintage examples. This fall the spotlight will shine on clothing built around Western motifs (serapes, old silver, turquoise), but future themes might range from Jazz Age fashion to Ralph Lauren's Ivy League look. And each piece will come with a certificate of authenticity. A program called "Bring It Back" will give the site a crowd-sourced component: web­izens will be invited to view a half-dozen creations from across the brand's history—to begin with, six vintage versions of its famous "polo bear" image—and then vote on the one they most want returned to production.
"RL Vintage" comes in response to a phenomenon that even David Lauren didn't know about at first. Five years ago, when the brand was looking to commemorate its 40th birthday, executives discovered there were fans who might be celebrating harder than they were. They found a store in Tokyo that sells only vintage Ralph Lauren, with pieces dating back to the 1970s. There was a Japanese magazine devoted to heritage Americana that had an entire issue on old Ralph Lauren pieces. In the United States, a club of Lauren collectors was limited to 67 members, in honor of the year the master first began producing clothes. David Lauren takes out his iPhone and searches eBay for his father's name: 309,119 items come up (including a life-size aluminum nude that's supposed to be of his father and that he didn't know existed). "There is a cult of Ralph Lauren that is kind of amazing," he says, mentioning the block-long crowds that form at an appearance by dad, now 73.
In a Brooklyn loft across the river from the Ralph Lauren offices, the Hovey sisters—Porter, 29, and Hollister, 34—­are as fanatical as anyone. They've been wearing Ralph Lauren since they were tiny, thanks to a preppy-mad mother, and have a collection that includes their childhood pieces and a rolling rack full of others they've picked up at thrift stores. (The sisters will be featured in a "collectors" section of the RL Vintage website.) Hollister still remembers a Ralph Lauren "navy-blue blazer with grosgrain ribbon" that she wore when she was 10 and that her schoolmates said made her look 40 "and I didn't care." Even the vast clutter of vintage Americana in the sisters' densely decorated loft "takes its cues from Ralph Lauren," says Porter. "He created a whole lifestyle, and kind of what 'American' represents ... It's about stepping into a better world." The sisters recognize that Lauren's world is a rose-tinted fiction, and that hard times are upon us—which only makes the fiction more appealing. "We're living amid trash," says Hollister, "trashy people on TV, people doing trashy things—so it's great to have something classic to live by ... We want to retreat to simple things, to elegant things."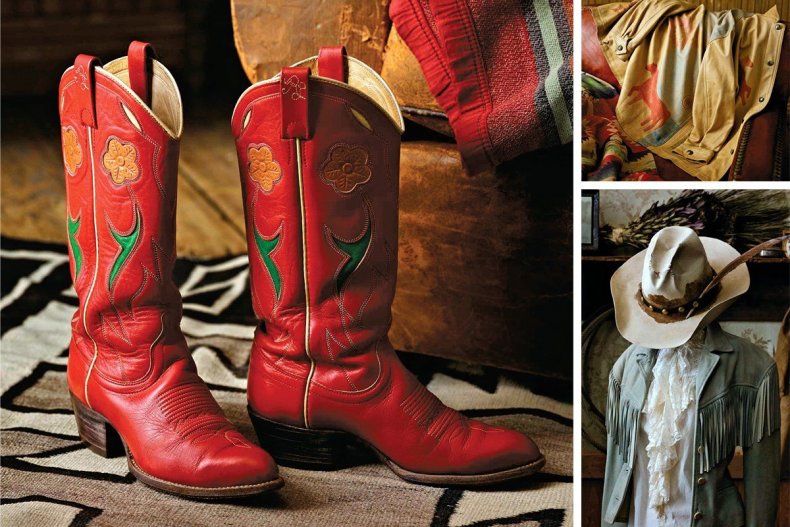 What's fascinating about the craze for vintage Ralph Lauren is that it's a double retreat: it's a flight to flapperdom and the rugged West and glee clubs, by way of fashions in fact created in New York in the 1970s and '80s. The brand manages the unique trick of being iconic about the era when its fashions were first worn, but also iconic about the moments and places those fashions point to. Maybe that appeals to us because we're in fact nostalgic for an earlier nostalgic moment: Ralph Lauren hit it big in the hard times that followed the 1973 oil crisis, and we may be looking back to that era to see how it coped. (Weirdly, the first heyday of Ralph Lauren preppiness overlapped with the rebellion of punk—which maybe was another way of coping, and anyway had its own dose of nostalgia built in, for the early days of rock.)
Whatever the cause, David Lauren says the company did fine in the recession, and its heritage stylings have made it worth more than $15 billion. "They are buying into Ralph Lauren's interpretation of America all around the world," he says, "while America is still aspiring to it."