New Marine Uniforms For Tropical War Zones Feel Like 'Pajamas' And Are Fast Drying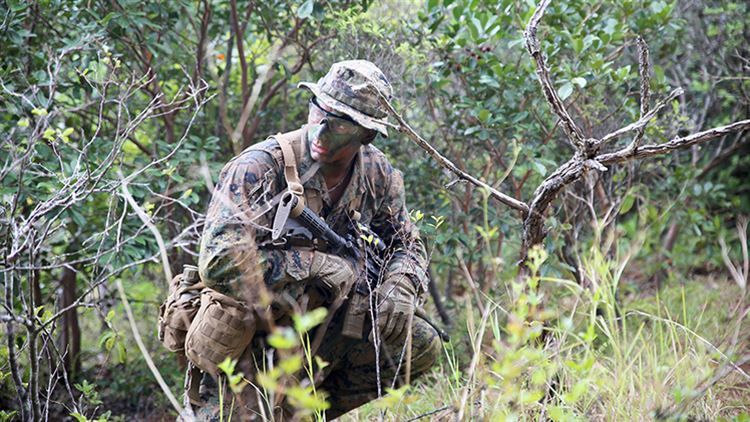 Talk about a hot look: The Marine Corps has a new "tropical" uniform that is being compared to pajamas — and that's a good thing, Pentagon brass says.
The new uniform features a 30-percent lighter fabric that dries faster, and boots that are a full pound easier on the feet—better for "warm climates than the current utilities," the Marine Corps said in a statement.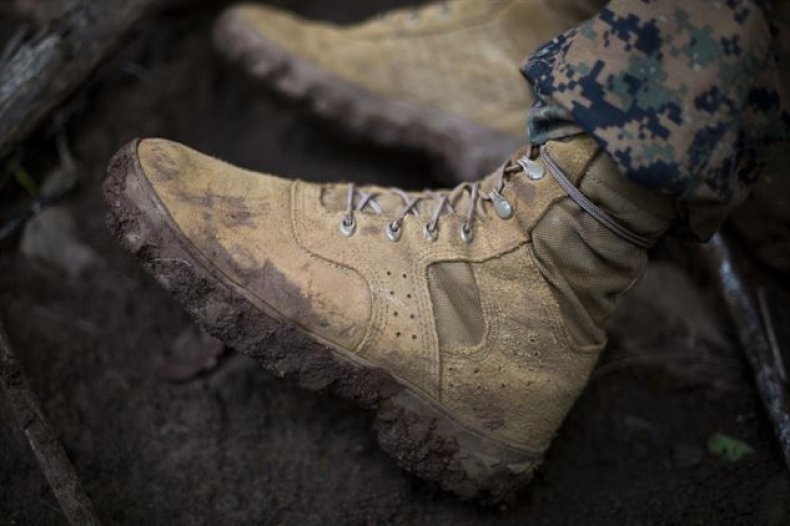 "[Testers] used terms like: 'fast drying,' 'lightweight,' 'felt like pajamas.' Those are all good words to meet what we want with that tropical uniform," Lt. Col. Christopher Madeline, the program manager for infantry combat equipment, told the Military Times.
The Corps new gear went through four rounds of testing, with 400 Hawaii-based grunts donning the uniforms and different versions of the boots. It's no fashion show, but the USMC Snapchat account posted a video story featuring the modeling Marines testing the "durability, fit, and function" of the new togs.
Soldiers, especially those in the tropical theater, said they like the new duds.
"It's hot and humid here, and the [old] ones are thick and not as breathable," said Lance Corporal Kyle Herzog. "Once it's wet, it's damp or wet for days at a time. The [new uniform] dries within an hour."
But civilians may not find them that fashionable. "I thought it was going to be Hawaiian shirts smh," one viewer of the Snapchat video post.
The new uniforms and boots will be available in late 2018, but Marines will have the option to opt out of the tropical style if they prefer the weightier wardrobe.
The Marines aren't the only branch that's remaking its look. Last week, the Air Force revealed its new maternity airman battle uniform, equipped with a "full stretch panel" to provide more flexibility for an expectant mother.