New Max Landis Sexual Abuse Allegations Prompt Responses from Whitney Moore and Ani Baker
Eight women have come forward accusing screenwriter Max Landis of sexual abuse in a lengthy exposé published by the Daily Beast on Tuesday. While some women remained anonymous, the story included statements from Whitney Moore and Ani Baker, who released their statements on social media last week. The women claimed Landis manipulated his relationships. He would allegedly bring them into his inner friend group, the Colour Society, to make them feel special. Once inside, they alleged he physically, sexually, emotionally and sometimes psychologically, abused them.
After the exposé was published, Baker took to Twitter once more to share her original statement. When actor Brad Gage denounced Landis, "the biggest shame of my life is knowing that I was friends with Max Landis," Baker thanked Gage for his support.
"I can't even fully process the healing of a message this thorough from a man that was once closest to him," she wrote. "i'm so grateful, brad. i am still learning. thank you."
Now that her story is out, Moore said she was proud of everyone who spoke out. "It's out," Moore wrote, sharing a link to the Daily Beast exposé. "I won't be answering questions about my story. Endlessly proud of each person who lent their voices, stories, and especially names, and thank you @ahzimm for trudging through it all to put it together."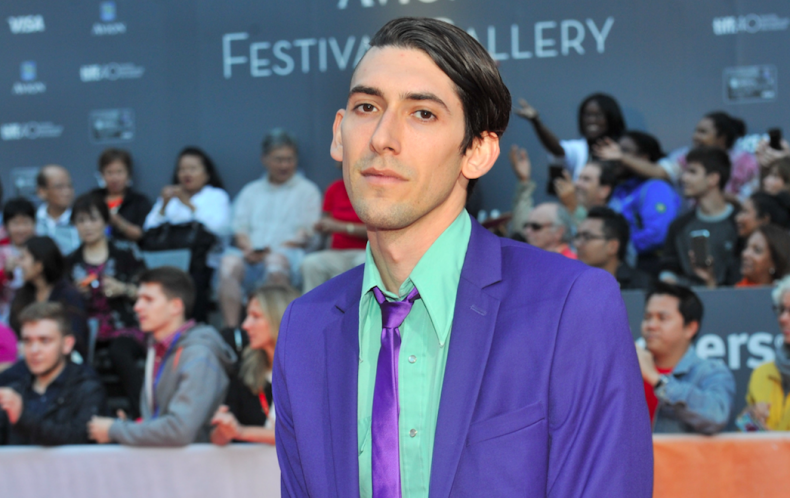 Landis, the son of comedy director John Landis, is best known for writing the screenplays for films like Bright, American Ultra, and Chronicle.
One woman, called Julie in the exposé, alleged Landis is "a serial rapist, gaslighter, physical, and psychological abuser."
"This lead to me allowing myself to become more and more abused," Julie said. "He claimed that seeing me cry was a turn-on—this later turned into a routine of him yelling and humiliating me until I cried, then having sex with me while I continued to cry with no regard or effort to make things right. He'd instigate fights, belittle and upset me, just so he could have sex with me, and the real, legitimate fights ended the same way. He choked me until I passed out and did humiliating, degrading things to me that I still can't manage to write out on paper."
Another woman, Veronica, alleged she was sexually abused by Landis. She told the Daily Beast he "physically overpowered" her during a trip to Disneyland in 2017. "He pinned me to one of the beds, face-down, and began touching my crotch through my leggings," she said. "I was shocked. When he saw he had scared me he laughed and said, 'That made you uncomfortable, didn't it?'"
An ex-girlfriend of Landis', Dani Manning, alleged he would "smack food" at her hand and was physically abusive. "The first incident that I can remember, we were at some public event and I think I laughed at something and he just started choking me to the point where my eyes were blacking out," she claimed. "I felt such confusion that I tried to leave and I was drunk and I had to just kind of wait while he tried to convince me that he didn't mean it."
Samantha, another woman who reportedly dated Landis, said he was like the "cult leader" of the Colour Society. "Here's someone with a lot of resources and power and glamour, and he's surrounding himself with people, basically kids who just moved to L.A. from who knows where, who don't have a network. He swoops in, and like a predator, he knows how to hook a person," she said, adding Landis would "systematically try to have sex with all the women I knew. We're not people to him."
Landis, 33, has not responded to the allegations against him. Newsweek previously reached out to him, but did not receive a response.