New Metrics of Success Will Be Required for Hybrid Workplaces
Those who invest now and work through the downsides of this hybrid work transition early will have a first-mover advantage over those who attempt to stay the course in the face of an overwhelming cultural and economic reorganization.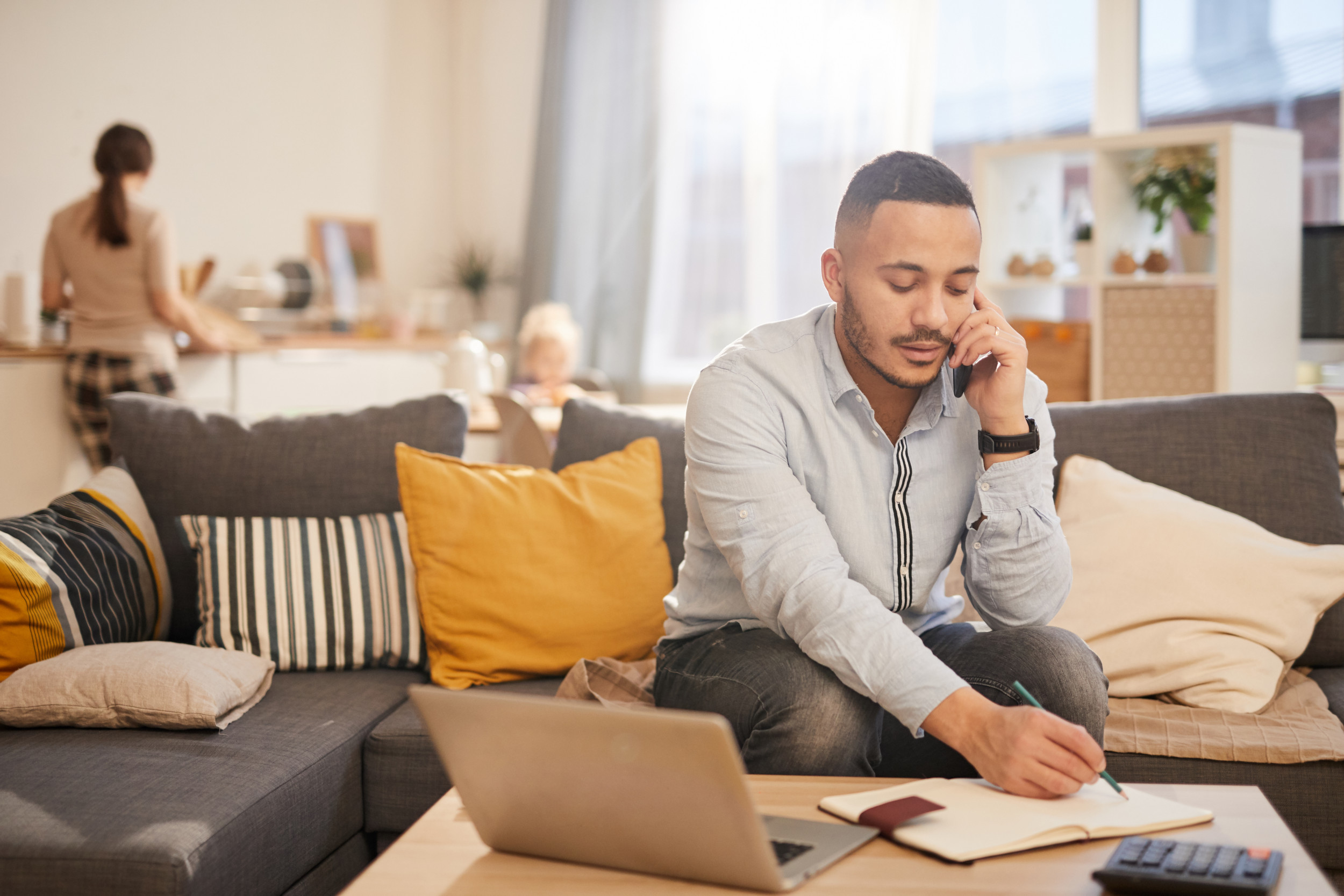 The COVID-19 pandemic upended many of our expectations, patterns and norms, among them the understanding that most people, most days, leave home each morning to do their work at a separate location before returning home each evening.
This reality and its accompanying assumptions were weakened with the emergence of the COVID-19 pandemic in early 2020, and by the middle of the year, they were truly shattered.
Recent numbers from Pew Research indicate that among respondents whose jobs could be done remotely, 20% worked from home at least part of the time before the pandemic. Now, 71% are working from home part or full time.
The numbers may not remain at this level after the pandemic, but it does seem likely that various flavors of work-from-home and work-from-office hybrid setups will become more common across many industries for the foreseeable future.
Businesses and organizations that prepare accordingly will be less prone to negative disruption as a result of this shift. Those that choose to perceive it as an opportunity for recalibration and iteration rather than as a threat will have a substantial advantage in the coming decades.
Research has indicated that employees who can work from home at least part of the time demonstrate increased productivity and show a marked decrease in absenteeism. Employee turnover in companies and organizations with flexible telecommuting options tends to drop, sometimes dramatically, and employees often report that they feel more loyal to their employers when working from home is an option.
Employers with work from home (WFH) options tend to be more successful at attracting younger and more diverse talent, and such options can ameliorate problems some employees face because of an office-focused setup. For instance, those who care for children or other family members have more flexibility to do so, and those who live far from the office may regain hours each day that would otherwise be spent commuting.
In the purely monetary sense, businesses tend to benefit from these sorts of policies. Companies that have recalibrated their infrastructure to account for hybrid telecommuting setups have been able to dramatically reduce office-related and business travel expenses, and in some cases salary expenses as well because of their access to a more widely dispersed talent pool — including people who live in lower-cost areas.
The Newsweek Expert Forum
is a private, vetted community where pioneering thinkers and industry leaders go to share their insights on business, culture & arts, health, money, science, sports, travel & lifestyle, and technology.
Do I qualify?
There are ways to adjust existing metrics of success to fit within this new paradigm, but there are also oft-overlooked metrics that are worthy of consideration and possible introduction, especially within the context of this new workplace dynamic.
Employee work-life balance, for instance, is difficult to measure but impacts many other variables that are easily translated into dollars and cents.
Employees are people, and it's to companies' benefit if their people are happy, healthy and living well-rounded lives filled with opportunities for growth and a sense of satisfaction and purpose derived from their work. The resulting sense of equilibrium and positivity can augment everything from productivity to employee retention to the quantity and quality of future hiring prospects.
Employers that are able to counteract some of the significant downsides of WFH setups — child care issues, infrastructure inadequacies related to internet connectivity or partitioned home office spaces, the diminished ability to onboard and culturally acclimate new recruits using existing methods — will be in a particularly good spot. They will be able to dodge those individual bullets and will have a leg up over their competition as these sorts of setups become more common.
Such advantages are especially important in a job climate in which 66% of respondents in a recent survey (subscription required) indicated they were planning some kind of near-future major shift, like moving to a different city, changing jobs or going part time.
In other words, those who invest now and work through the downsides of this transition early will have a first-mover advantage over those who attempt to stay the course in the face of an overwhelming cultural and economic reorganization.
In deciding where to invest and which aspects of this overhaul to pay the most attention to, it's useful to recall the oft-misquoted sociological wisdom of William Bruce Cameron, who said, "Not everything that can be counted counts, and not everything that counts can be counted."
Clean-cut measurements are important, but when adjusting to recently upended social and civilizational dynamics, it's also prudent to pay attention to the things for which we don't yet have concrete metrics.
Our measures of success during transitional periods are by their very nature fuzzy and at times even a bit hand-wavy when compared to more typical benchmarks.
Some assessments will fit neatly into our current accounting ledgers, but others will need to be jotted in the margins until new modalities for measuring such things — new ledgers — can be developed.
Leaders who choose to play a role in that development will suffer a variety of innovator's pitfalls along the way but will also enjoy a significant head start when their more sluggish competitors and laggards throughout all layers of the economic strata eventually begin following the trail they and their appreciative, newly empowered employees blazed.