College Applications Could Be Mandatory for High School Graduation Under New Mexico Bill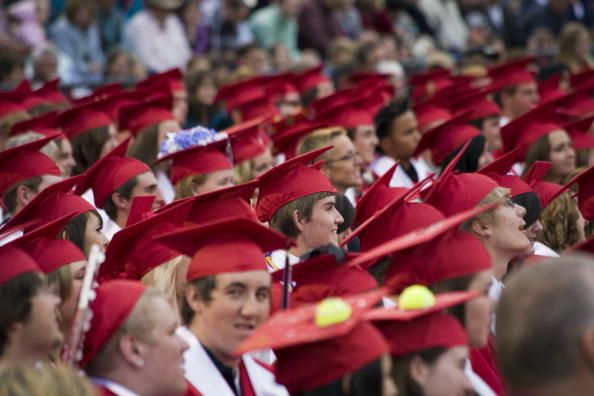 New Mexico lawmakers are proposing a bill that would require high school juniors to apply to at least one college in an effort to combat the state's declining enrollment numbers.
The bill is directed at public school juniors, who could opt to apply to either a two- or four-year college. The loophole in the new graduation requirement would be proving other post-graduation plans, such as an internship, a vocational program or military enlistment.
The requirement would be the first of its kind if passed, USA Today reported. The bill's sponsors are Republican Representative Nate Gentry and Democrat Senator Daniel Ivey-Soto.
The bill is scheduled for its first legislative hearing on Thursday.
New Mexico has struggled in past years with diminishing college enrollment. On top of reporting the lowest high school graduation rate in the nation in 2015, the state's college enrollment fell about 14 percent—from 155,065 students to 133,830 students—between 2010 and 2016. Five of the seven research and comprehensive universities and colleges in New Mexico similarly witnessed shrinking enrollment figures from 2012 to 2016.
Educators are linking the enrollment drop-off to reduced revenues from New Mexico's lottery scholarship program, low high school graduation rates and the state's struggling economy.
"Adjustments will have to be made," New Mexico Higher Education Department spokeswoman Lida Alikhani told AP in September. "And those aren't always easy."
The state is also home to more than 7,000 Deferred Action for Childhood Arrivals recipients, whose futures remain in limbo under President Donald Trump's administration.
Critics of the bill, such as leadership at the National Education Association-New Mexico, maintain that it fails to consider the breadth of students' circumstances. It pointed to students in rural communities who may want to work on a family farm, or those who financially need to work before going to college.