New Mexico Compound: Why Were Suspects Accused of Keeping Starving Children Granted Bail?
A New Mexico judge presiding over the case of five adults accused of keeping starving children on a compound has reportedly received threats after granting the suspects bail. Judge Sarah Backus ruled that the adults could be released upon posting $20,000 bail.
During the hearing, Backus said the prosecution failed to prove the adults presented a threat or were dangerous.
"What I've heard here today is troubling, definitely," said Backus, according to CNN. "Troubling facts about numerous children in far from ideal circumstances and individuals who are living in a very unconventional way. Although, if you have lived in northern New Mexico for any period of time you are aware that many people here live in unconventional ways."
Backus went on to say that there was not "clear and convincing evidence" presented by the prosecution.
"The state alleges there was a big plan afoot but the state has not shown to my satisfaction by clear and convincing evidence what in fact that plan was," Backus said. "The state wants me to make a leap, and it's a large leap. And that would be to hold people in jail without bond based on, again, troubling facts. But I didn't hear any choate plan that was being alleged by the state."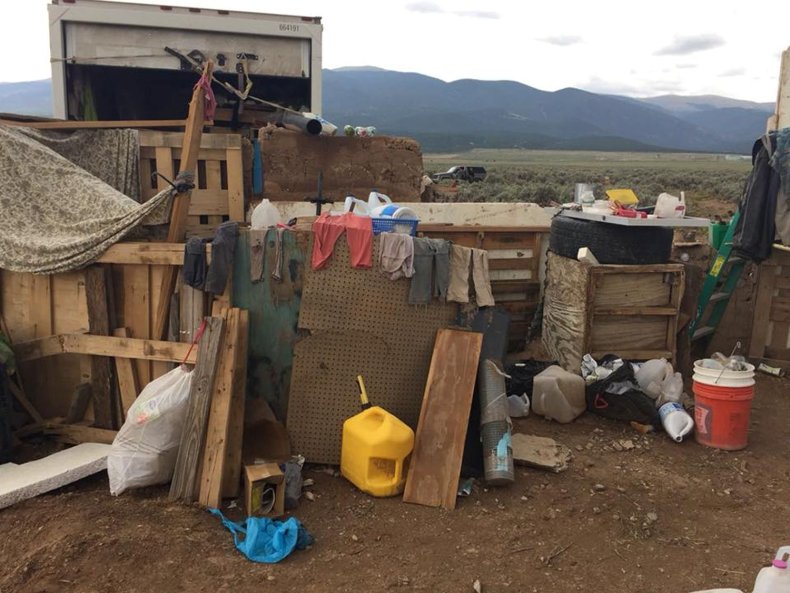 Police raided the remote, makeshift compound near Amalia, New Mexico, last week. Authorities discovered 11 malnourished children on the property, which had no plumbing, running water, or electricity, and scarce amounts of food. Taos County Sheriff Jerry Hogrefe told the Santa Fe New Mexican it was unlike anything he had seen before.
Five adults were arrested during the raid: Siraj Ibn Wahhaj, Jany Leveille, Hujrah Wahhaj, Subhannah Wahhaj and Lucas Morton. A stash of firearms and ammunition was found at the scene. Court documents asserted the children being kept at the compound were being trained to commit school shootings, according to the Associated Press.
In addition to the 11 malnourished children, authorities discovered the body of a young boy buried beneath human waste at the site. Rescued children told police that the boy died during some kind "religious ritual" aimed to "cast out demonic spirits." Police had not yet confirmed whether the body was that of 3-year-old Abdul Ghani Wahhaj, the son of Siraj Ibn Wahhaj. The missing boy's mother, however, told police Siraj Ibn Wahhaj took the boy in December and wanted to perform an "exorcism" on him because he believed he was possessed by the devil.