New Mexico Halloween Stores Called Out for Selling 'Mexican Man' Costume Described as a Racist Caricature
Spirit Halloween stores in Albuquerque, New Mexico, are under fire for a costume some are calling racist.
The "Mexican Man" costume for adults comes with a polyester poncho and what the Spirit Halloween website describes as a "hilarious" black mustache. The pictured sombrero is not included.
"No one wants to be reduced down to a caricature," Eduardo Esquivel, Programs Director for New Mexico Dream Team, an immigrant rights organization, told KRQE.
While not specifically mentioning the "Mexican Man" costume, Good Housekeeping names dressing as a cultural stereotype offensive for Halloween.
"When someone dresses up as a member of a culture that isn't their own, particularly in an exaggerated or 'humorous' way," Good Housekeeping said, "it can be hurtful to those who do belong."
Their online list also suggests avoiding costumes that represent homeless people, those with eating disorders or outfits that can be construed as transphobic or body-shaming.
On the Spirit Halloween website, one can purchase both Native American costumes and something called a "Droopers" outfit, complete with visibly sagging female breasts. However, they also offer costumes that might not be considered offensive, including outfits for babies and pets.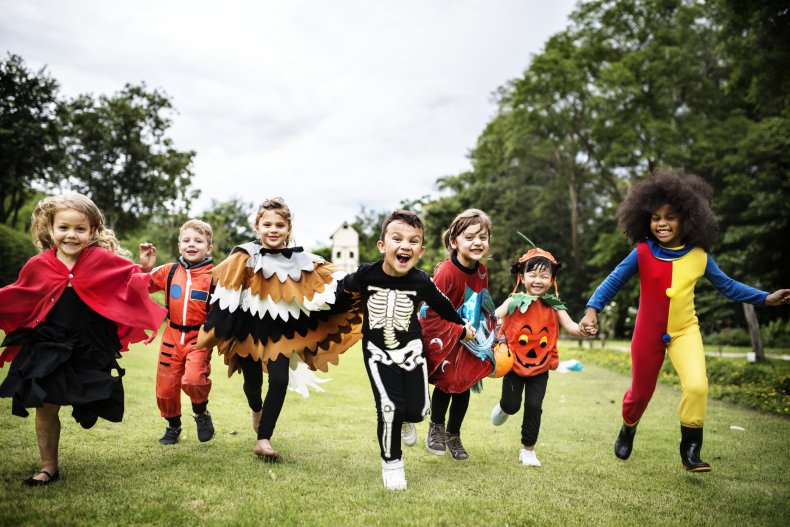 Spirit Halloween is owned by Spencer Spirit Holdings, Inc., part of the same parent company that owns the Spencer Gifts retail chain. Those stores cater to 18 to 24-year-old patrons, selling band merchandise, body jewelry and adult novelties. The chain is also known for their non-profit organization, Boobies Make Me Smile, which raises funds for cancer patients under the age of 40.
The trend toward provocative costumes has extended to Halloween costumes for children. The Child Mind Institute says children's disguises should not be sexy or frightening. They suggest that parents also accompany youngsters while trick-or-treating in case children see a frightening costume that could require explanation.
A couple of years ago, the classification of "sexy" Halloween costumes came under scrutiny when an outfit was released called "Upside Down Honey." With its blonde wig, tube socks and fake waffle, fans of the television series Stranger Things were appalled by the sexualization of the underage character, Eleven. The actor who plays Eleven, Millie Bobby Brown, was 13 years old at that time.
Not everyone is offended by the "Mexican Man" costume. Joshua Hernandez told KRQE, "My last name is obviously Mexican, and I feel comfortable grabbing that costume."
While adults can dress as whatever or whomever they wish during Halloween, it may be advisable to take the feelings of others into account when choosing a costume this year. This might also mean leaving the Justin Trudeau blackface costume on the rack.