Multiple Suspects Try to Force Their Way Onto New Mexico Air Force Base
The main gate at Holloman Air Force Base in New Mexico has been closed after multiple suspects attempted to force their way through it on Wednesday evening.
In a news release sent to local station KTSM about 11:00 p.m. on Wednesday (1a.m. ET on Thursday), the base said "multiple suspects crashed their vehicle" while attempting to storm the gate, which has reportedly been closed until further notice.
"Earlier this evening, multiple suspects crashed their vehicle while attempting to force their way through the gate. The capabilities of our personnel and resources ensured there is no further threat to the safety and security of Team Holloman," the base said in a statement.
The base, which was established in 1942, is located around six miles from the small city Alamogordo in New Mexico, which is situated in the Chihuahuan Desert and bordered by the Sacramento Mountains.
In a statement to Newsweek on Thursday, a spokesperson at Holloman confirmed that no military personnel were injured in the incident and said: "At approximately 9 p.m. last night, a vehicle fleeing from U.S. Customs and Border Protection agents attempted to breach the Holloman Air Force Base main gate.
"49th Wing Security Forces personnel reacted swiftly and deployed a vehicle barrier system to prevent the vehicle and suspects from getting past the gate. The suspect vehicle and a CBP vehicle in pursuit were subsequently involved in a crash."
According to the facility's website, the base "supports national security objectives by deploying worldwide to support peacetime and wartime contingencies," and provides support to "more than 21,000 military and civilian personnel."
The base was originally called the Alamogordo Air Field but was re-named in 1948 after Col. George Holloman, a native of Rich Square, North Carolina, who has been hailed as "a pioneer in early rocket and pilot-less aircraft research."
The Holloman incident came six months after a bomb threat was made at the Luke Air Force Base in Arizona. it was later declared a false alarm.
In a statement to Newsweek in February, a Glendale Police spokesperson said the driver had driven up to the south gate of the base and stated that he thought an unknown person had placed an explosive device on his vehicle.
After the area was secured and occupants were removed from the vehicle, the car was swept for explosives but none were found. Further investigation determined that the driver had a mental health condition.
Meanwhile, in 2020 a shooting at the Grand Forks Air Force Base in North Dakota left two active duty members dead, with the victims being identified as just 20 and 21 years old.
No suspects were sought in the police investigation into the incident, which took place just a few months after a possible shooter was reported at The McGhee Tyson Air National Guard Base in Louisville, Tennessee, prompting the facility to be put on lockdown before the all-clear was given.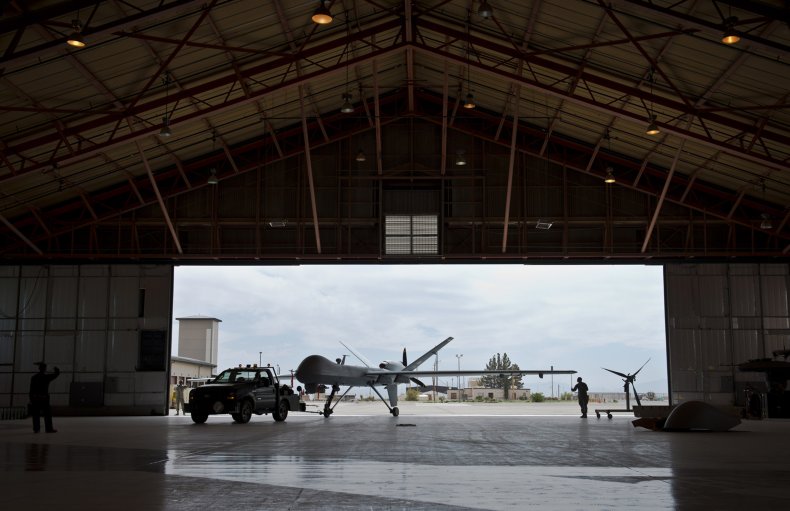 Update 8/20/2021 3:00 a.m. ET: This article was updated with a statement from Holloman Air Force Base.