New Mexico Latest State to Lift All COVID Restrictions as Vaccination Rate Hits 60%
New Mexico Governor Michelle Lujan Grisham announced Thursday that the state will remove all its remaining COVID-19 restrictions effective immediately.
The order—which includes withdrawing all occupancy restrictions and ending a color-coded county-by-county system—comes after the state met the governor's goal of 60 percent of eligible residents becoming vaccinated against the virus.
"I am incredibly proud of New Mexico," Lujan Grisham said in a press release. "We stepped up. We looked out for one another. We sacrificed, and we saved lives. And now we're all ready for a safe and fun summer. Lord knows New Mexicans have earned it."
"Please, get your shot if you haven't already—don't risk these dangerous new variants that present incredible risk to unvaccinated and even young people," Lujan Grisham added. "Go to vaccineNM.org [the state's department of health information site on COVID-19] and help protect yourself and your family."
With 62 percent of eligible residents now completely vaccinated, New Mexico is slightly over its intended vaccination goal, according to data from the state's department of health. The agency also reported almost 71 percent of eligible New Mexicans have received at least one dose.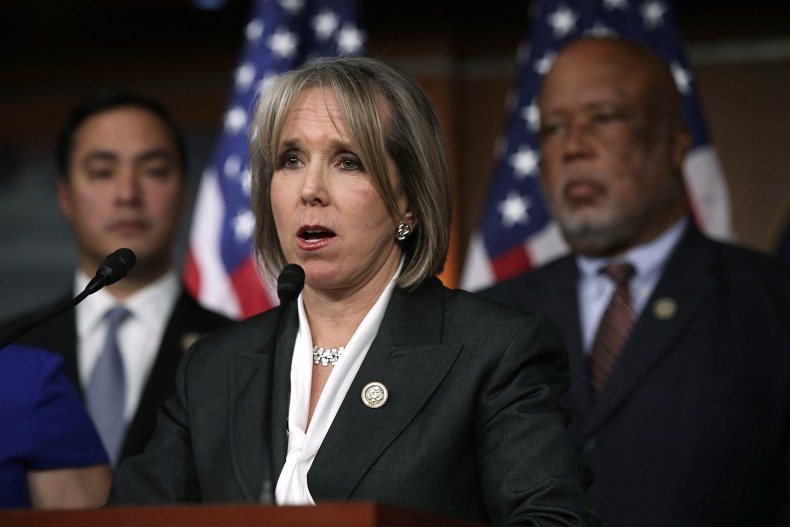 This led to Lujan Grisham deciding that beginning July 1, all pandemic-related occupancy restrictions on all forms of commercial activity would be lifted. That means all businesses can now return to operating at 100 percent maximum capacity. Limitations on the size of gatherings are also no longer in place, meaning businesses, large events and organizations can resume also resume—outdoor and indoor—at maximum capacity.
The announcement from Lujan Grisham's office also included a warning about the Delta variant of the virus and urged New Mexicans to learn more risks and to find vaccination sites.
Businesses and local governments in the state were told to keep any precautions in place at their discretion for residents, employees and/or patrons. They were also advised to still encourage social distancing and mask-wearing where it felt appropriate.
The state will continue to offer incentives and work to get more people vaccinated, the statement noted. New Mexico is still offering lottery sweepstakes for those who get the shots, which includes $1 million drawings for residents who have received at least one vaccine dose and a $5 million grand prize for those who are fully vaccinated.
New Mexico joins a growing list of states that have already lifted COVID-19 restrictions. While all states in the U.S. have eased up on rules and mandates, some states still require masks indoors. Most states requiring masks only do so for people who are unvaccinated.