Migrants are continuing to flood the southern border and some mayors want to see immigration reform "soon" to help curb the uptick in crossings.
Sunland Park, New Mexico, Mayor Javier Perea told Newsweek he has always advocated for immigration reform at the federal level to help discourage people from using illegal means to get into the U.S.
"If it wasn't so complicated and so costly, maybe we wouldn't have as many people finding or going through other means of getting into the country," he said. "So, my hope is that process gets changed. The hope is to get these people out of the shadows and into the light so that they can become contributing members of society as well."
"But it's the same promise every two years," he added. "My hope is that there will be some type of immigration reform soon, which will help curb these crossings."
Sunland Park, a town of about roughly 17,000 people, is in southern New Mexico on the borders of Texas and the Mexican state of Chihuahua. Perea was first appointed as mayor of Sunland Park in 2012 and has worked to govern the city with federal agents under the Obama and Trump administrations.
"I really don't know what to expect with the federal government," Perea said. "We've had Republican-controlled Congress and presidencies, Democratically controlled Congress and presidencies, and the promise is always the same: that there's going to be immigration reform or changes. But we don't see any substantial changes to the process or how it's handled. So, I really don't know what to expect at this point."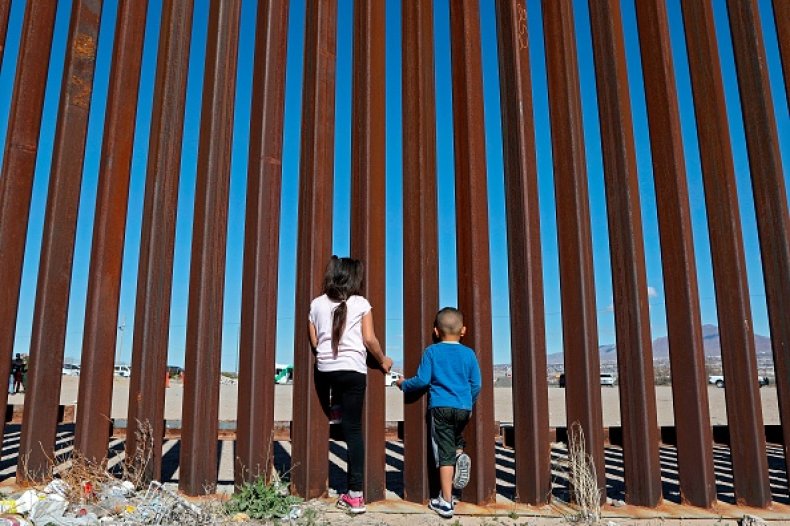 Perea said Sunland Park hasn't seen large groups of migrants like in other border towns, but the local dispatch center has seen an increase in safety calls. While the town is not responsible for immigration concerns, he said they do respond to calls when people may need assistance.
"These calls are pretty much just people trespassing into a property and to make sure that there's nothing bad happening, or anyone with bad intentions doing anything they're not supposed to," he said.
"It's usually people hiding near the trash cans or under a mobile home. We've had several calls, too, because there's an elementary school close to the border as well, [that] now there's people crossing and jumping behind walls," Perea continued. "But we go to these calls for the safety aspect of things. If it's identified that it is a migrant then this is turned over to a border patrol.
"At the end of the day, they are not staying here obviously, this is not their destination. They're going elsewhere in the country, if they do manage to get through," he added.
The southern border has seen a surge in migrants attempting to illegally cross into the U.S. since President Joe Biden took office. Many hope Biden will be more welcoming, but the new administration has tried to clamp down on ideas of an open border.
"It is a more humane system, but it is not open borders and...we are going to enforce our law," Roberta Jackson, the White House coordinator for the southern border, told CNN on Monday.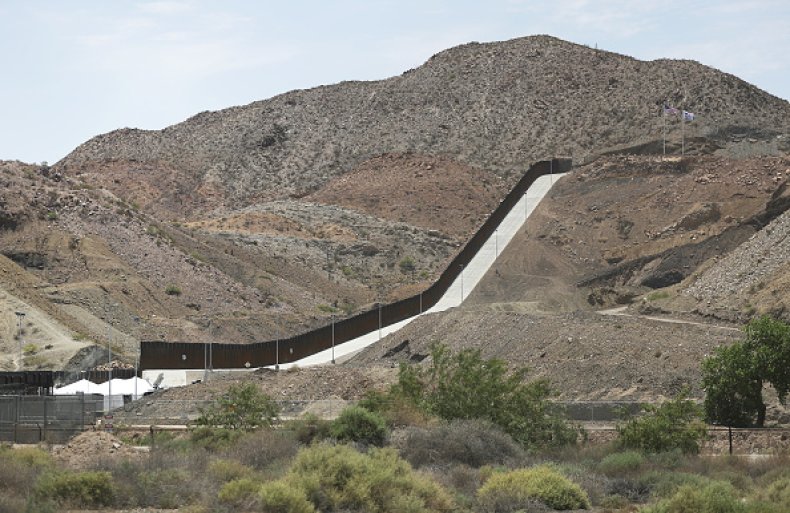 The issue of migration has long existed in Sunland Park.
"I think because we are right on the border, you sort of become numb to the situation because you see Border Patrol presence every day," Perea said. "You can hear the helicopters just about every day patrolling the skies or even following somebody. It just becomes background noise for some individuals."
But the mayor said the town has developed a strong relationship with Border Patrol over the years, with federal agents often helping support local law enforcement and vice versa.
He explained that local officials typically take their hands off a situation once there's enough Border Patrol personnel on the ground, but that he is worried there might be a need for additional personnel and technology with the influx of migrants hoping to cross into the U.S.
"This area, because it is an urbanized area and there's a large mountain in the middle, just create an environment for a high number of crossings. What we sometimes see is two or three individuals will cross through one side and then staff or border patrol gets deployed to one area. Then they're crossing on the other side where they're left alone," Perea said.
"So additional personnel in this area I think would be of help in trying to curb some of these crossings."