New Mexico Neighborhood Has Gone to the Dogs, Says Neighbor
Families living in a Santa Fe neighborhood say "bad" dog owners allowing their pets to roam freely have resulted in havoc and pet deaths, according to KRQE.
"Two dogs are dead; that's not funny," said local resident Sarah Leamy. She recounted for KRQE that she went to Madrid to visit another of her properties, then returned to discover her dog, Rosie, was missing. A search of the area eventually turned up her dog's body. "That sense of responsibility, that sense of helplessness. It's horrendous. She was my friend."
Police determined upon investigation that Lemay's dog had been attacked by her neighbor's four pit bulls in a fenced in area. These dogs are accused of roaming the area and causing further havoc, and said neighbor has vicious animals, animal restraint violations, lack of animal licenses and rabies vaccinations charges with the city dating back to 2011.
"His dogs have attacked people, humans, horses, donkeys, everything," Leamy said. Leamay also accuses her neighbor of "cycling through" his dogs, surrendering them after accusations arise and then getting new dogs.
Leamy is suing her neighbor for $9,000 in emotional damages and to have her fence repaired. Santa Fe authorities replied to questions as to why they didn't charge her neighbor by saying that he had never been charged due to lack of evidence.
Leamy isn't the only New Mexican who's had difficulties with their neighbor's dogs.
Cathy Faber, an Eldorado, New Mexico resident, was walking her two dogs when her neighbor's rhodesian ridgebacks jumped herself and her animals.
"The two big dogs picked up my dogs and shook their necks and they tried to kill them," she testified at a court hearing Friday.
The attack didn't stop, she said. "We had to run all the way home, about 100 yards," Faber said. "They continued to attack my dogs as we were running away. I couldn't keep up. I ran and ran and ran, and once I got to our front gate, they were still attacking my two dogs on our property."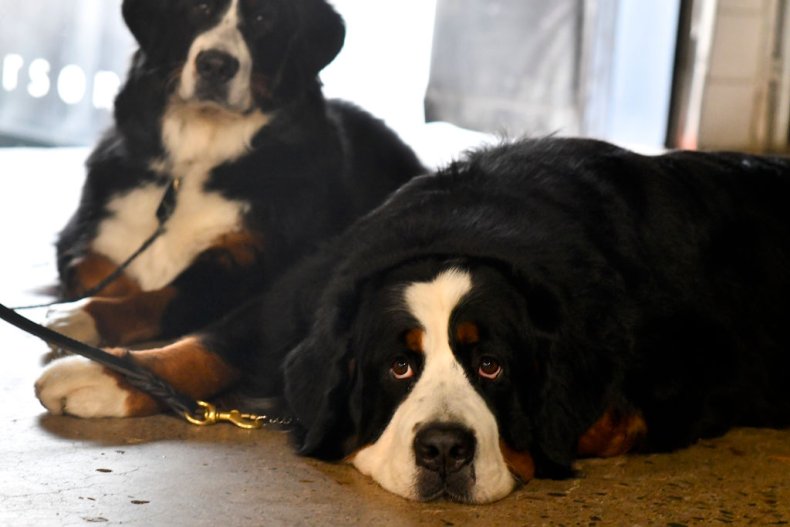 "Before that — when I tried to pick up Corazón [her mixed-breed dog] — that was when one of the dogs bit me on the left hand and bit my iPhone and killed it."
State District Judge Matthew Wilson returned a request made by Faber to remove the dogs from the home of her neighbors, citing the fact that Faber named the wrong neighbor in her complaint. The neighbor claimed that they thought their dog was "only playing" with Faber and her dogs.