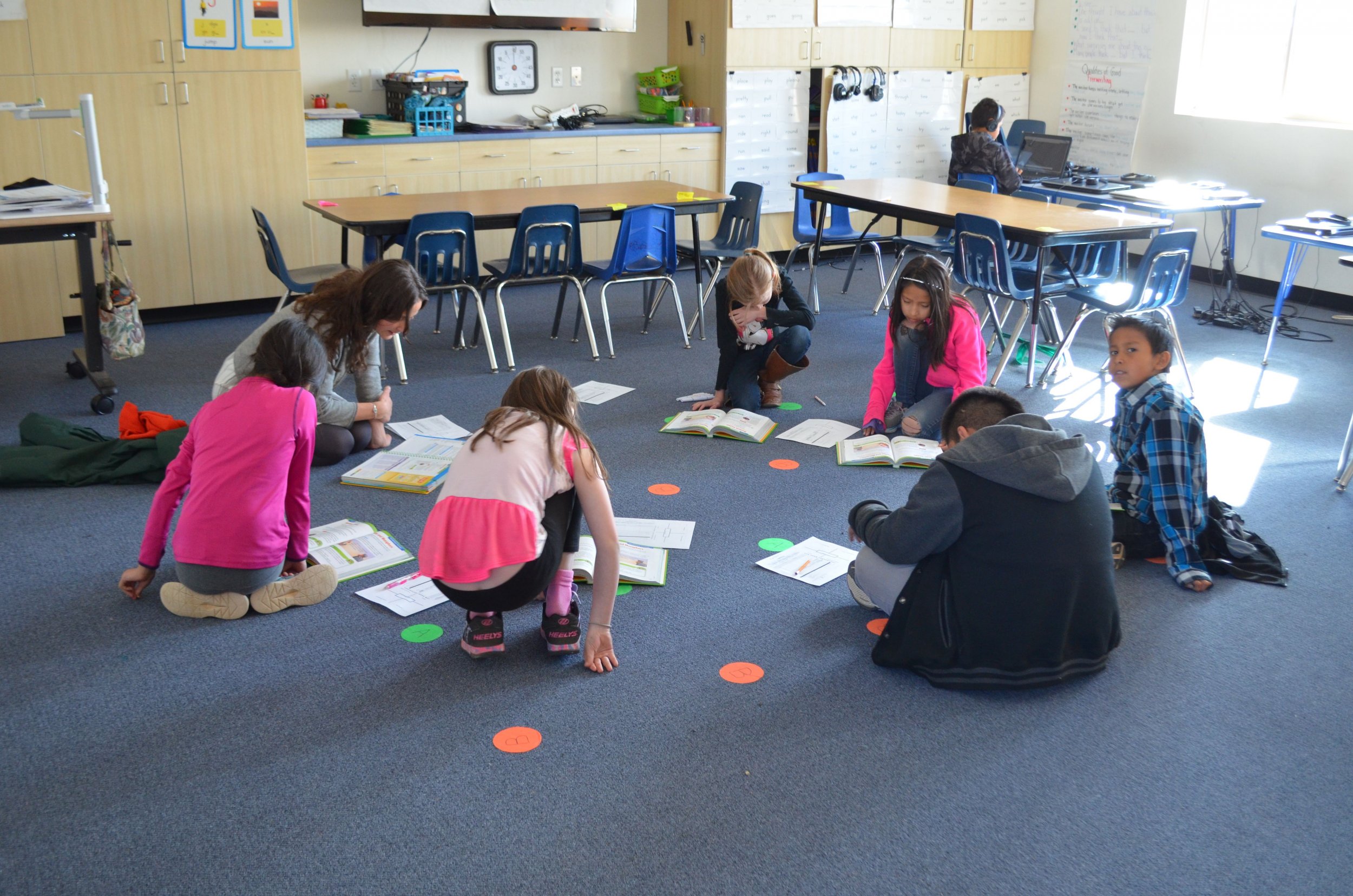 An Albuquerque teacher is no longer working for a school district after cutting off a Native American student's braid and calling another a "bloody Indian."
Albuquerque Public Schools district has "severed" its relationship with the Cibola High School teacher after the incident, spokesperson Monica Armenta told the Associated Press.
Armenta did not disclose if the school district had fired the teacher or if they had resigned.
The incident occurred during a class on Halloween (October 31), when the teacher and some students were in costume. The teacher was reportedly wearing a New Orleans Voodoo queen outfit.
One student, McKenzie Johnson, who is Navajo, told the Albuquerque Public Schools (APS) Board Committee that the teacher had remarked "Now what are you supposed to be? A bloody Indian?'" KRQE reported.
Another Native American student had her hair cut during the class.
"I didn't expect to hear this type of thing from my teacher, I just came to school to learn," Johnson reportedly told the board.
A pupil identified as Kenzie told Teen Vogue that the teacher played the role of 19th-century witch and American Horror Story character Marie Laveau during the class, showing pupils a YouTube film about her. Then she asked pupils questions about the film, and if they answered correctly she gave them a marshmallow, and if they answered incorrectly a piece of dog food.
When the student with braids could not answer a question, the teacher cut her hair, Kenzie told the publication.
"My heart stopped, my eyes were huge and … you could hear the whole class gasp," Kenzie said. "I didn't even know if it was real. She's not even supposed to touch a student, and she cut off [my friend's] hair...and sprinkled it on the desk."
Speaking to the Albuquerque Journal after the school decided to part ways with the teacher, Johnson's mother, Shannon Johnson, said the decision was a "short-term win."
"It brought a sense of relief for my family knowing she is no longer part of APS to hurt another child," Johnson told the Journal.
She called for the APS to integrate Native American literature and history into the curriculum, add Pueblo feast days to the school calendar and ban culturally appropriated dress in schools.
The president of the Navajo Nation and the local chapter of the American Civil Liberties Union had called for the school to take action against the teacher after the incident.
Navajo Nation President Russell Begaye says the teacher's acts were part of a "Halloween stunt," reported the AP.