New Mexico Wants to Raise Starting Salary for Teachers to $50K to Lure More to State
A new proposal in New Mexico could raise the starting salary for teachers up to $50,000 and aims to encourage teachers to relocate to the state and to fill up vacant positions.
New Mexico Governor Michelle Lujan Grisham is supporting the proposal, which could result in a $9,000 increase from the current starting salary. She announced the proposal on Friday during a call with educators, saying that teachers across three tiers of experience levels will be "the highest-paid individuals in any state near" New Mexico.
Currently, New Mexico's pay correlates to tiers based on how long it takes teachers to complete certain benchmarks.
Although there are not as many performance incentives in New Mexico as in other states, teachers are currently able to earn between 10 and 25 days of extra pay at their salary level if their district adds extra class time throughout the school year. Thus, the salaries of teachers in the proposed system will become more competitive among both new and existing teachers.
The raised salary minimums could boost teacher salaries by as much as 20 percent. Mid-level teachers could see $60,000 and those with the highest level of professional development could see $70,000.
In addition, Lujan Grisham also proposed extending these minimum salaries to Indigenous language and culture teachers because those teachers don't often meet the educational requirements, despite doing work similar to full-time faculty.
In the event that the new proposal by Lujan Grisham is approved, New Mexico teachers will have comparable pay to Texas teachers. Texas currently has no plans to make any changes to teacher salaries or their Teacher Incentive Allotment program.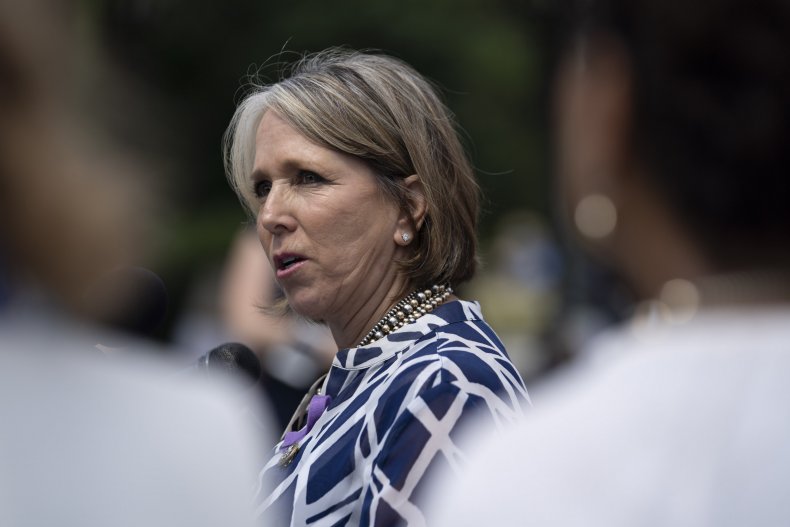 In Texas, starting salaries for teachers average around $44,500.
"Let's also remind ourselves that all of our surrounding state legislatures are raising salaries as well," New Mexico Public Education Secretary Kurt Steinhaus told a legislative committee Thursday, calling the salary competition between the states a "shell game."
In Texas, years of experience are more important. In rural Colorado, teachers can make way less than their neighbors in rural New Mexico, because minimums are lower.
Lujan Grisham's budget tracks closely with the ones proposed by the education department and the Legislature's most important spending committee. They call for around $250-300 million in raises including a 7 percent minimum raise for all categories of school workers, from janitors to principals. That would offset nationwide inflation of around 6.8 percent.
Texas, which borders New Mexico to the East and South, has large school districts that compete for talent with medium-sized districts in New Mexico.
Its average starting salary is $44,582, according to NEA data, comparable to the proposed salary increase by Lujan Grisham.
The Associated Press contributed to this report.