'Minions: The Rise of Gru' Plush Releasing From Just Play in May 2020
Although the return of the Minions has been postponed from this July until next year due to the coronavirus pandemic, Minions: The Rise of Gru merchandise will still be hitting retailers this spring. Now is also a great time for you and your children to catch up on the franchise and watch their past movies and adventures. The Minions have delighted kids for years now with their zany antics, and those traits come true in their newest incarnations from toy company, Just Play, all for under $30.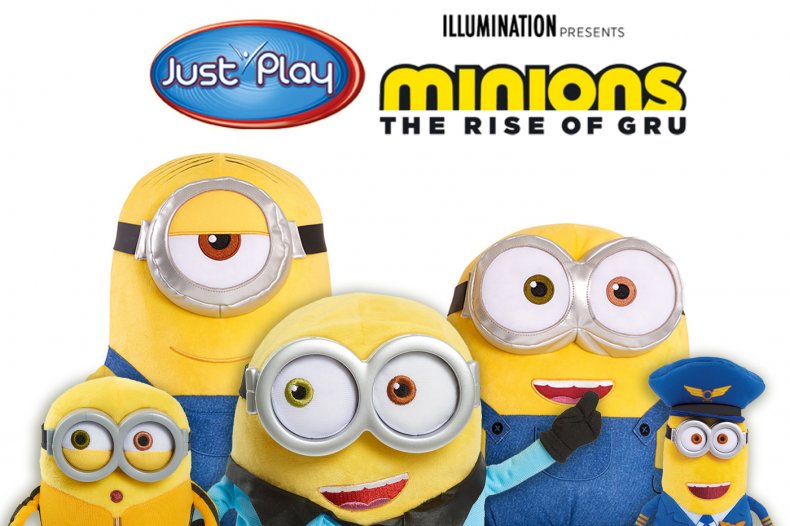 From large sized plush figures to ones that even giggle and laugh, there will be a Minion for you. Just Play has produced a massive assortment of different types of toys that possess a solid representation of what these characters are all about. The majority will be available May 1-15 at most retailers, however some will be exclusive to either Target, Walmart, or Amazon depending.
Let's look at some of the categories of Just Play's new Minions toys hitting shelves this May 2020.
DANCING PLUSH
Boogie Dancing Bob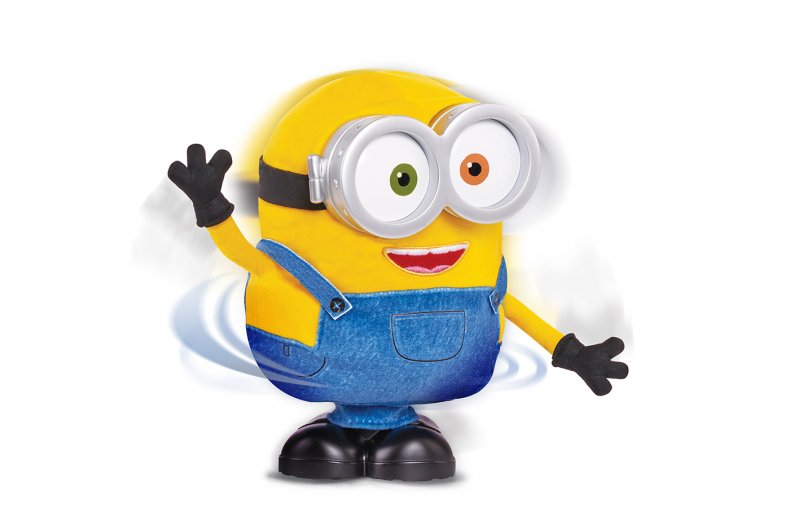 Popular Minion Bob is ready to get any party started with two different animated dancing toys. Boogie Dancing Bob is inspired right from the movie. Touch his hand and he will play a dance song while moving his arms around, eventually getting his whole body into it.
SRP $29.99
Disco Dancing Bob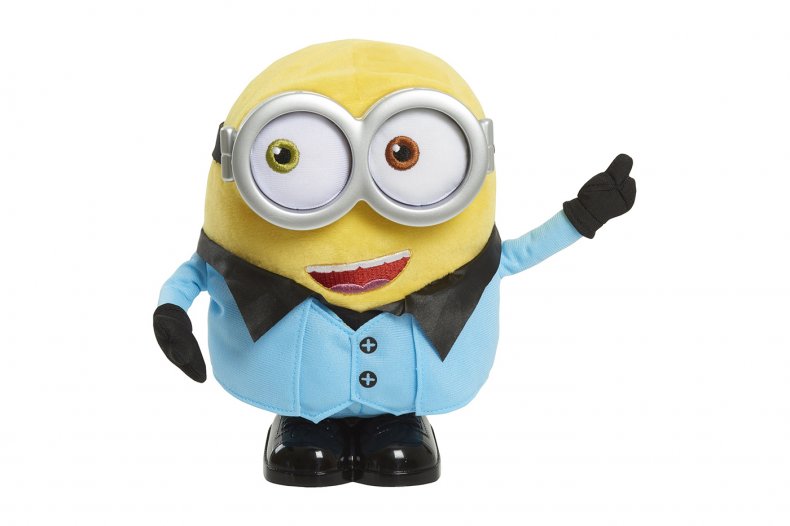 Bob returns to dance, but this time in a blue disco suit. Touch his foot and Bob will begin to move his arm in and out to some disco music. Get ready to do the hustle with this toy.
SRP $17.99
JUMBO PLUSH ASSORTMENT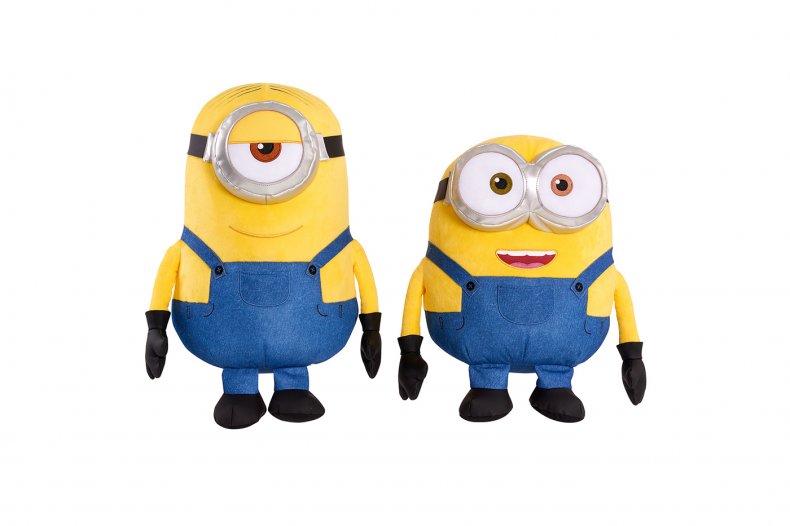 Snag these jumbo-sized plush versions of Bob and Kevin and take them on your next adventure. Just make sure to start out with a big hug.
SRP $19.99
FART BLASTIN' MINIONS SURPRISE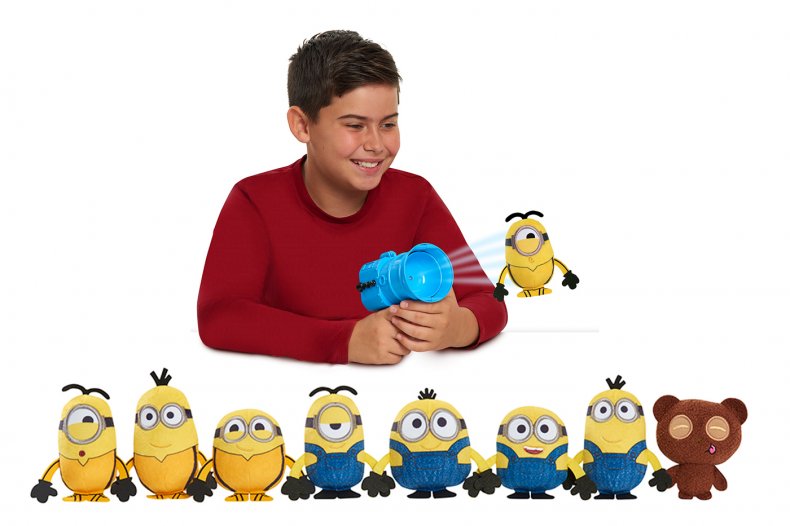 You can't have Minions represented without a good fart noise. Pick up a Fart Blastin' Minion which features one of eight different characters. Press the button on the blaster to launch your surprise with a matching fart sound. Even after opening, the blaster can still expel more fart noises for future play.
SRP $9.99
LAUGH & GIGGLE PLUSH ASSORTMENT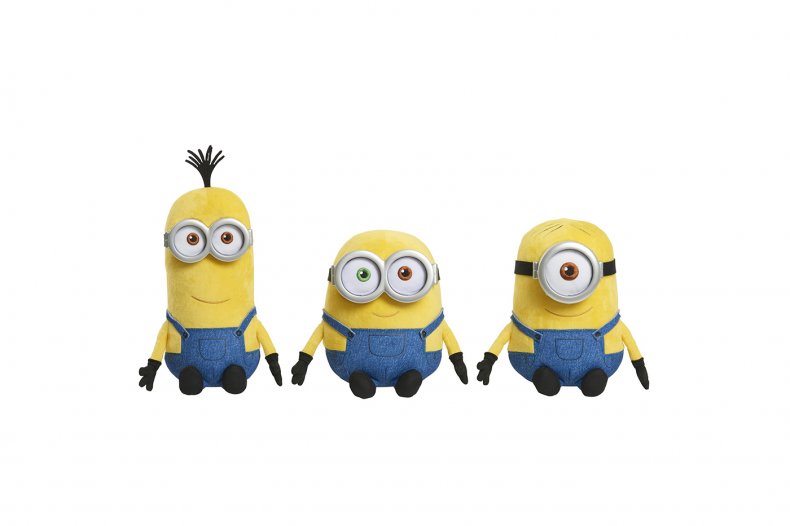 Bob, Kevin, and Stuart are presented here in a small plush form. Press their hand to hear them go into a giggle fit that will have you in stitches, too!
SRP $14.97 Exclusive to Walmart
LAUGH & CHATTER OTTO PLUSH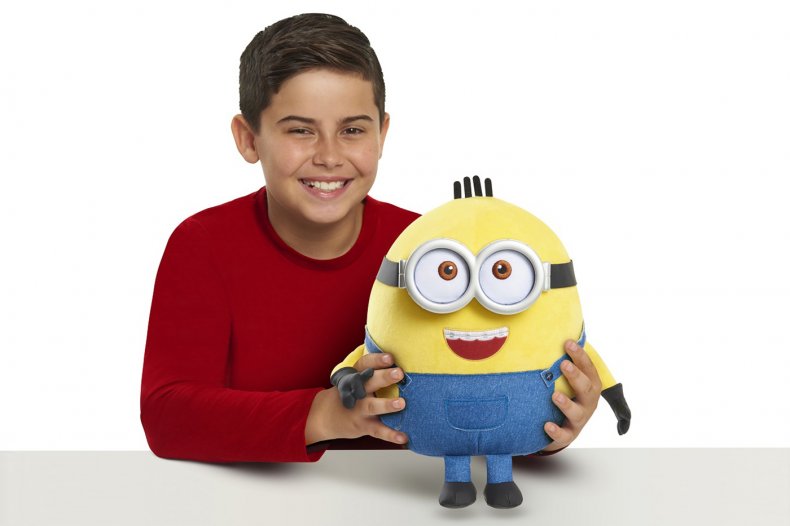 Otto is the newest Minion to join the gang in this new movie. Give him a shake to make him laugh while vibrating. As an added feature, you can press his hand to hear him speak, and cover his mouth with his hand to hear him muffle.
SRP $24.99
SMALL PLUSH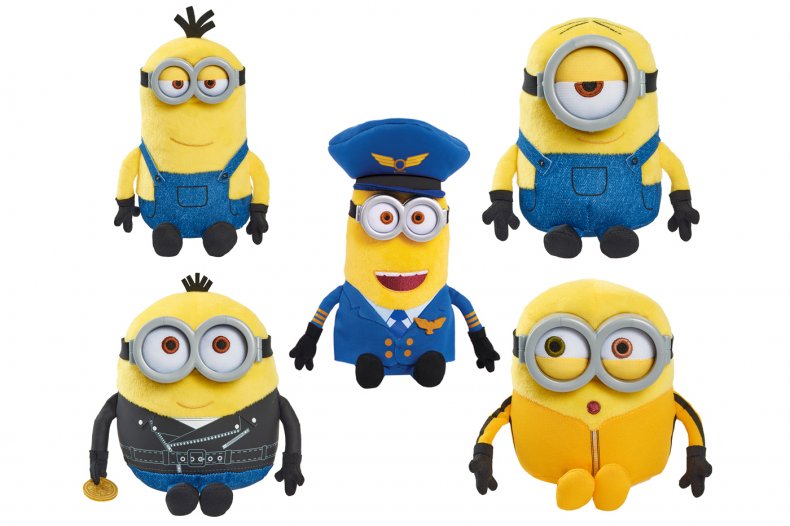 Kevin, Stuart, Bob, and Otto are all represented in a smaller plush form. Find them in their classic overalls, or some appear in movie specific costumes such as Kung Fu Bob or Pilot Kevin. These make the perfect gift for any Minions fan as they represent some classic moments from the upcoming movie.
SRP $7.99
TACTILE PLUSH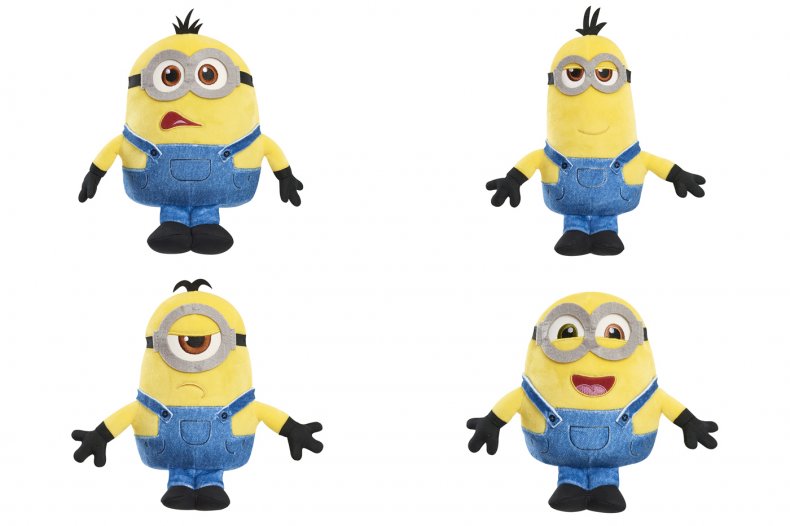 The fab four are back, but this time they are featured in a tactile squooshy plush form. Each Minion is donned in their classic overalls and goggles and gloves that are non-removable.
SRP $9.99 Exclusive to Walmart & Amazon.
Just Play's passion for fun really comes through in these fun plush and figures. Which style are you looking to collect? What Minion is your personal favorite? Let us know in the comments below.
'Minions: The Rise of Gru' Plush Releasing From Just Play in May 2020 | Newsgeek