New Monolith Appears in San Francisco on Christmas—But This One's Gingerbread
A mysterious monolith made of gingerbread reportedly appeared on a hill in San Francisco, California on Christmas Day.
San Francisco residents were left with a Christmas mystery when they discovered that the monolith, measuring nearly 7 feet tall, had suddenly appeared at Corona Heights Park in the city's Castro and Corona Heights neighborhoods, according to a Friday report from local PBS station KQED.
Local officials did not appear to have any immediate plans of removing the object, possibly fearing leaving a bitter taste in the mouths of amused residents, one of whom reportedly described the monolith as "hilarious."
"Wow. Even makes a Jewish parks director smile," San Francisco Recreation and Parks Department General Manager Phil Ginsburg told the outlet. "Looks like a great spot to get baked... we will leave it up until the cookie crumbles."
"We all deserve a little bit of magic right now," Ginsburg added.
Some residents visiting the park for a morning stroll caught wind of the monolith when they smelled its heavy gingerbread scent wafting through the outdoor air.
"I think I smelled it before I saw it," resident Ananda Sharma, founder of the app Gyroscope, said. "It made me smile. I wonder who did it, and when they put it there."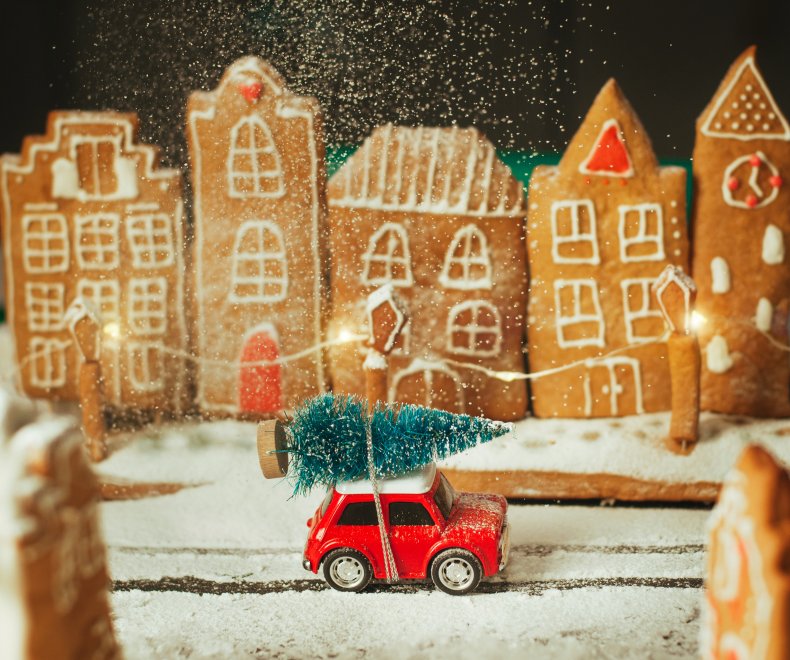 The sweet structure appears to have been constructed in much the same way that gingerbread houses are, with icing used as an adhesive between panels of gingerbread, albeit on a much larger scale than is typical.
A report from The San Francisco Chronicle describes the object as being "supported by plywood" and "dotted with brightly-colored Gumdrops candy." Neighborhood resident Alexis Gallagher, who encountered it during a morning dog walk, described the monolith as a "Christmas miracle."
"How could you not call it a Christmas miracle?" Gallagher told the paper. "A very well-engineered and well-constructed miracle, at that ... But yeah, I was like, 'This city's not dead yet. It still has spirit.'"
Notably, a metal monolith appeared in a remote area of Utah last month before disappearing about a week later, drawing worldwide media attention and recalling the fictional monoliths featured in Stanley Kubrick's 1968 sci-fi classic 2001: A Space Odyssey.
As quickly as the object disappeared, further monoliths began to spring up in various locations around the world. Some offered implausible explanations for the appearance of the objects, often scenarios involving supernatural forces or extraterrestrials, although far more down to earth origins are likely.
Suggestions that the gingerbread monolith could have alien origins do not appear to be widespread, nor have there been any associated sightings of little green gingerbread men in the area.
Newsweek reached out to the office of San Francisco Mayor London Breed for comment.