New Mormon President: Who Is Russell M. Nelson, Set to Become 17th Leader of the Church of Jesus Christ of Latter-Day Saints?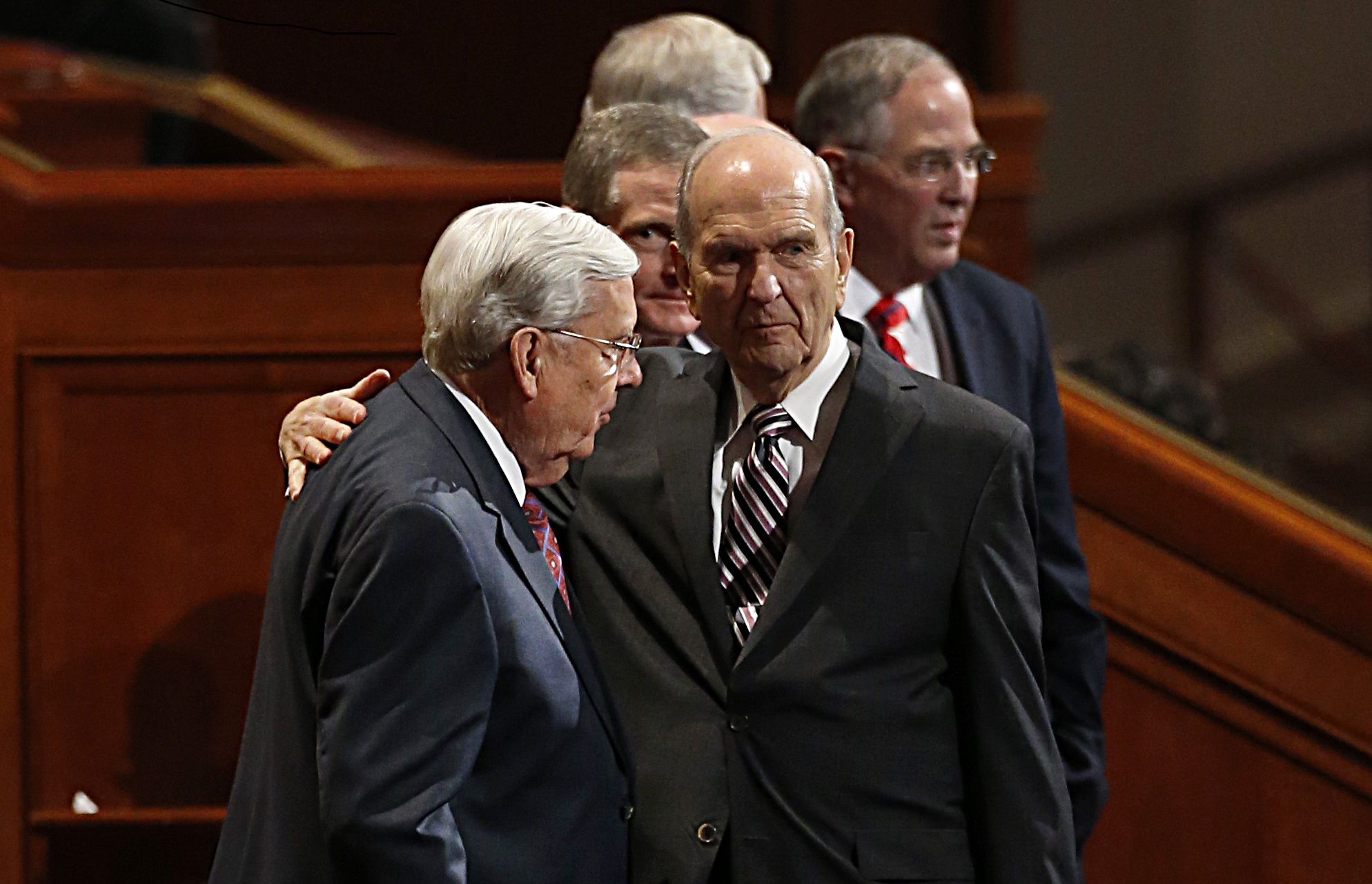 In the wake of former Mormon church President Thomas S. Monson's death, the faith's longest-tenured apostle, Russell M. Nelson, is set to become the 17th leader of the worldwide faith.
At 93, he will be the second-oldest apostle in Mormon history to become president, after serving in a leadership role within the Church of Jesus Christ of Latter-Day Saints (LDS) for more than 50 years.
Nelson, a heart surgeon turned apostle, was called as a member of the Quorum of the Twelve Apostles of the Church of Jesus Christ of Latter-Day Saints on April 7, 1984. He was set apart as president of the Quorum of the Twelve Apostles on July 15, 2015, by the late Monson, who died aged 90 after 10 years presiding over the Utah-based church.
The apostle is a world-renowned cardiothoracic surgeon who performed heart surgeries from the 1950s to the mid-1980s, according to the Salt Lake Tribune.
He also served in the Korean War as a U.S. Army medic and was stationed in Korea, Japan and the Walter Reed Army Medical Center in Washington, D.C., the LDS states on its website.
Read more: Who is Thomas S. Monson? Mormon Church president dead at 90
Born September 9, 1924, Nelson and his late wife, Dantzel White, had 10 children, including nine daughters and one son, as well as 57 grandchildren and more than 100 great-grandchildren. Dantzel passed away in February 2005, and in April 2006, Nelson married Wendy Watson.
The LDS says Nelson is fluent in Mandarin and has visited as many as 31 countries in just five years, including trips to help build the Mormon church in Hungary, Czechoslovakia, Romania, Bulgaria, Russia, Ukraine and Estonia.
The surgeon received his B.A. and M.D. from the University of Utah and is a member of honorary scholastic societies Phi Beta Kappa and Alpha Omega Alpha.
He served his residency in surgery at the Massachusetts General Hospital in Boston and at the University of Minnesota, where he was awarded his Ph.D. in 1954.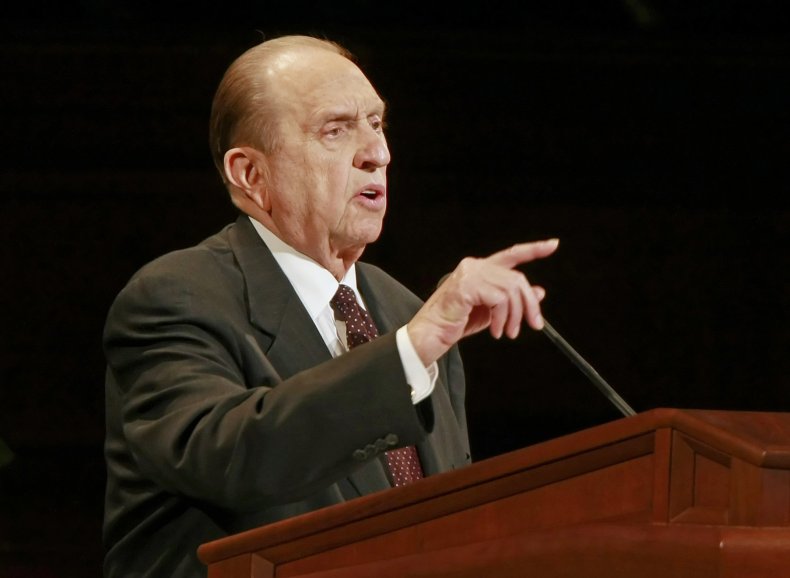 The LDS church says he also received honorary degrees as a doctor of science from Brigham Young University in 1970, doctor of medical science from Utah State University in 1989 and doctor of humane letters from Snow College in 1994.
President Nelson's professional work included the positions of research professor of surgery and director of the thoracic surgery residency at the University of Utah, as well as chairman of the Division of Thoracic Surgery at LDS Hospital in Salt Lake City.
In addition to authoring chapters in numerous medical textbooks and publications, Nelson also lectured at and visited organizations throughout the United States and other countries before being called as a general authority.
He has received several awards, including the Distinguished Alumni Award from the University of Utah, the Heart of Gold Award, as well as a citation for International Service from the American Heart Association and the Golden Plate Award from the American Academy of Achievement.
Nelson's appointment has been met with backlash from the LGBT community, with PinkNews referring to the apostle as a "homophobic elder" within the Mormon church.
In 2016, Nelson reportedly threw his support behind anti-gay policies, which stated that gay people who marry are "apostates," meaning they should be viewed as having abandoned the church. He said the policies were "God's will."
The rule change was met with protests from demonstrators who identified themselves as members of the faith and staged a mass resignation from the Mormon church outside its headquarters in Salt Lake City.
On its website, the LDS church says it "distinguishes between same-sex attraction and homosexual behavior. People who experience same-sex attraction or identify as gay, lesbian, or bisexual can make and keep covenants with God and fully and worthily participate in the Church."
It adds: "Identifying as gay, lesbian, or bisexual or experiencing same-sex attraction is not a sin and does not prohibit one from participating in the Church, holding callings, or attending the temple."